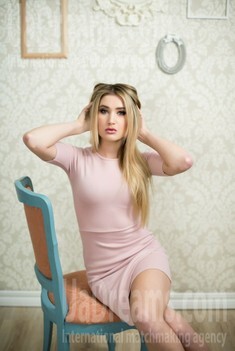 The type of man that I desire
I think that the most important thing is kindness. If you are kind and compassionate and able to treat somebody with respect, then I think you will be happy and you will be able to make your beloved one happy. I always treat others with respect and would want my man to be the same. I like people who live with a smile. Who are not angry all the time or feel aggravated all the same. It is important to be able to relax and be a bit careless from time to time. I always take care of the people I love, and I would want to be taken care of, too :)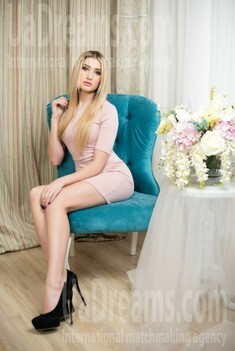 My future goals are
I have many little dreams that I would want to come true one day, and my future goals would be to make them true. My family and my beloved one would always go first to me, that just goes without saying. As I am studying Web Design right now, I would want to improve myself as a web designer and take part in some creative projects maybe, help develop some brands and their sites. I am quite creative, that is why I want to do it. I would also want to see the world! Maybe to travel with my beloved one a bit, to spend some time together travelling around the world.
See her fascinating movements and charming smile...
Feel as if it was your first date with this lady — it is worth 1000 pictures!
Watch this video for FREE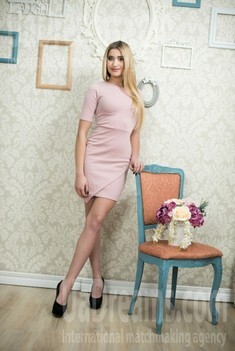 About my family
I was raised by very loving parents who were trying to give me everything I needed. Right now I am not living with my parents anymore, me and my brother live separately, and I take care of him. So we created our own little family at the moment. My parents never put any pressure on me, they never do, they just support me in everything I do and try to advise me something when they think I do something wrong, but they never impose anything on me. Everything they do is done with love.
Our personal opinion of this Lady
The lady is very pleasant to talk with, very outgoing. She is feminine and has very nice manners. She has a wonderful taste. She is always on time, has a pleasant smile and a positive nice attitude. She may seem a bit shy or reserved at first, but it is only because she is very polite and thoughtful. She would make a good reliable life partner and longs to be in a relationship with a reliable mature man.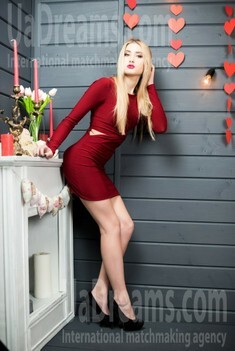 How would I describe myself
I think I am rather easy-going and not difficult to communicate with. I am always trying to understand everyone and imagine myself in other people's shoes when advising them or trying to help. I am very compassionate. My friends say I am funny and have a nice sense of humour. I think I would never offend anybody without a reason... I am not a rude person. I am caring and giving. Creativity is a part of my life!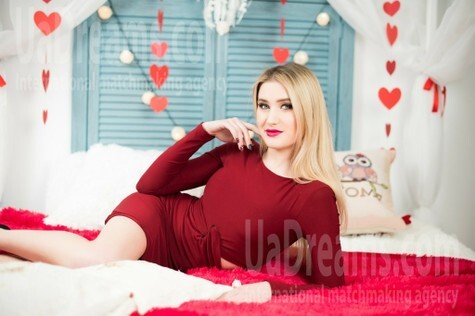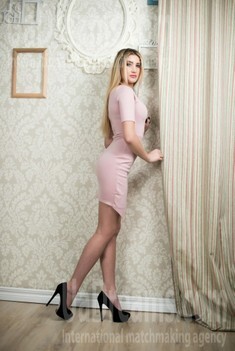 Domestic abilities
I cook, clean, wash, do everything I should and can. As I live with my younger brother, he helps me a lot with it all. He does all the "men's work" and I do all the rest. I like when everything is clean and smells nice and fresh, so I like cleaning everything. I like cooking a lot, this is one of my favourite things to do, too. I have a cat, Asya, so I take care of her, too.I feed her and walk with her. I adore her :) Sometimes my brother likes taking care of Asya, too, so we just take turns doing that.
What I do in my leisure time?
When I have some free time, I try to devote it to self-education. I am improving my English a bit at the moment, and I like learning languages. I am also improving my skills in Web Design now. I like drawing and I do this whenever I have an opportunity... Which is quite often, as I really enjoy it :) I also read different kinds of books, as I like learning something new all the time. I like going out not with my friends only, but even on my own, just walk around the city, no matter what the season or the weather is.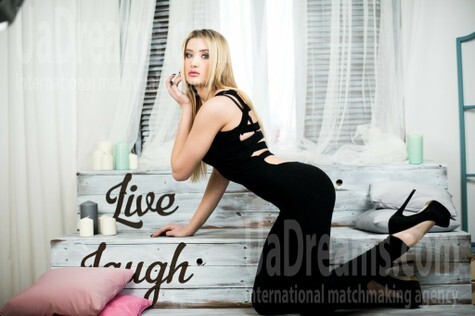 See her fascinating movements and charming smile...
Feel as if it was your first date with this lady — it is worth 1000 pictures!
Watch this video for FREE
My typical day
My typical day starts at about 11 am, because I often work at night and I have not been an early bird recently. My creative hours are usually night hours, because I make graphic models for the sites of different brands, and night time is when I can relax and some nice ideas come to mind :) So I wake up, take a shower, make breakfast and clean the apartment. Then I either go to the university or stay at home and work, it depends on the day of the week. I usually try to go out in the evening a couple of times per week to have dinner at one of my favourite places and walk around the city a bit.