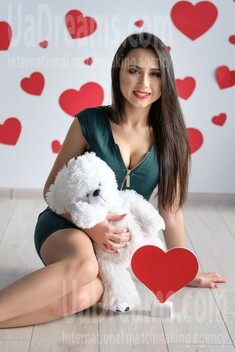 What I do in my leisure time?
Nearly everyone needs some time for relaxing and doing what she likes. Unfortunately, I don't have much free time, but when I do I try to spend it most usefully. My hobbies are gym and dancing. Twice a week I go to the gym. I like my emotional condition after it. I feel more energetic. It gives me power for all day. When I do not have an opportunity to go to the gym I try to do some exercises at home. I think, that sport is very important in our life. Also I like reading. After university I do not mind taking a book and reading something related to psychology. On weekends I visit some of my relatives and spend time with them. My sister has a two-year-old son and sometimes I babysit him.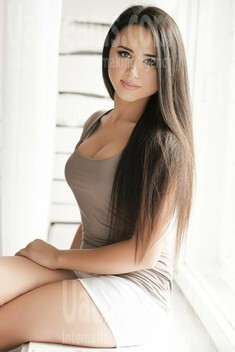 About my family
I have a small but very friendly family. My sister recently gave a birth to a baby, my nephew, that is why my family has increased. For me family is the most important in life. I know that they can do everything for me and I also will help them in any situation. My family is my ideal. My home is my castle. As I'm a family oriented person I believe that mutual understanding, mutual support and trust are the most important. In the parental home is always warm and cozy. When I come home my mom always cooks a lot of food, we talk a lot, watch old photos and have fun.
See her fascinating movements and charming smile...
Feel as if it was your first date with this lady — it is worth 1000 pictures!
Watch this video for FREE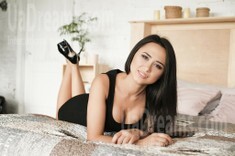 How would I describe myself
I know, that I can love, give happiness and positive emotions. I am always open for something new, and try to take everything from this life that I can. If I fall in love I can do everything for my soul mate. I know that if a woman behaves like a kid so she's happy, and I also dream to feel like a kid, as I also want to be happy.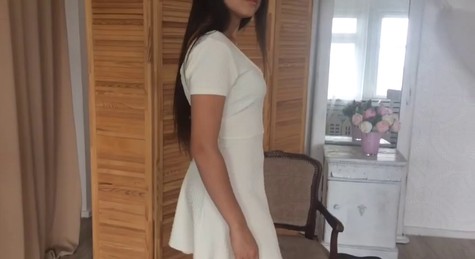 Get a much better idea of the lady's personality!
Discover her life and secrets no other men know :)
It's intriguing like finding an unknown world...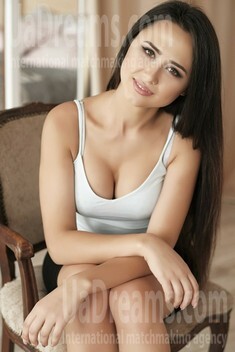 My typical day
My typical day starts quite early. First of all, I try to take care of my face and body and do a lot of beauty procedures. Then I have a breakfast. During all this time I am listening the music. It gives me a good mood for the whole day. Then I go to the university. Usually I do not take a bus, and have a walk, because during this time I have an opportunity to think over everything. After the University I go home and try to find new recipes and cook something delicious. I adore cooking but the process of baking makes me more happier.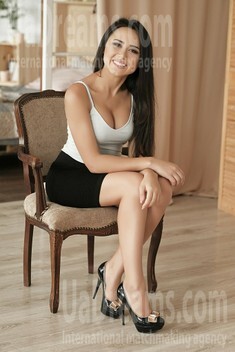 Domestic abilities
As I am fond of cooking and baking different recipes, I can spend a lot of time doing this. I try to find some unusual, unspecific recipes for our country. As I like order and cleanliness I try to keep my home tidy. I love to create cosiness in the house and pay special attention to details. As I always put things on their places I don't need a lot of time to spend on cleaning. I love when flowers are in the house, but also I like indoor plants, especially cacti. I know, than not everyone prefers this kind of indoor plants, but they are very beautiful.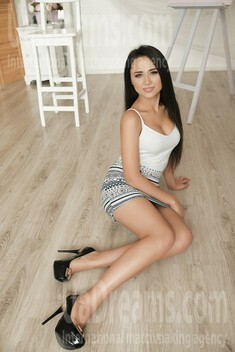 My future goals are
I dream to find a real man. I want to love and be loved, to feel real tenderness, to have a big house and meet all my friends there. I want to have a friendly family, that will appreciate and love each other. Trust and support should be the most important qualities. I want all my dreams come true. As my hobby is traveling I dream to visit as many places as I could and collect a lot of memories and emotions from different places. Georgia and Norway are to be the first places to visit. I knowб that traveling alone does not bring enough pleasure, that is why I want to find my future husband and make our dreams come true together.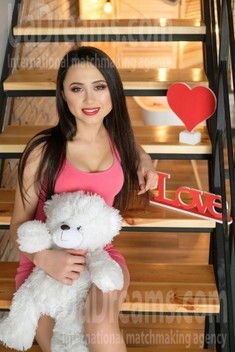 Our personal opinion of this Lady
This is obviously a person with a tender soul, trying to find herself in this life. She has some dreams and desires and I am sure that she has enough strength to get everything that she wants. She is ready for serious relationships and will be a good wife and mother.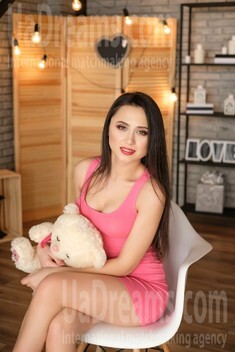 The type of man that I desire
I am looking for an independent man. He should know what he wants from life, a man that has goals and strives for them trying to do everything to achieve them. We can find our mutual goal and and try to achieve it together, helping and supporting each other. As I am a serious lady I want to find a man with whom I can be myself and defenseless. My future husband should have a good sense of humor because our life is too serious and we can only survive here because of it. As I like extreme kinds of sport I need a man who will do all those crazy things with me.