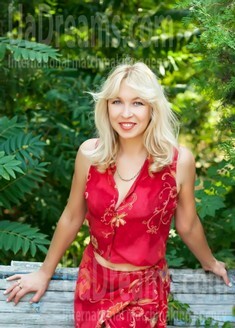 The type of man that I desire
I am looking for an open, honest, tender and kind man. I want to fill my future relations with understanding and honesty. I dream about strong relationships which are full of care and support. I am at the second part of my life and I think that it is the best time to think over my goals. My main goal is to have happy and interesting life with my beloved. I have a child and I don't want to have more. I want to pay all my attention to my beloved and I wish him reciprocate my feelings)))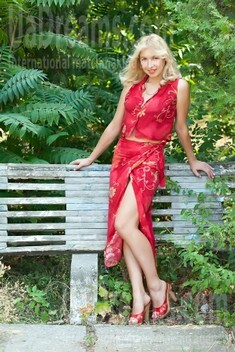 Our personal opinion of this Lady
We think that Natalia is a woman who will give all her love and care to her beloved person. If you are looking for a woman to spend every free minute with, so that is Natalia.
See her fascinating movements and charming smile...
Feel as if it was your first date with this lady — it is worth 1000 pictures!
Watch this video for FREE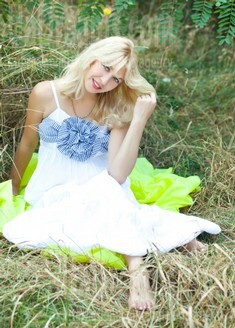 Domestic abilities
Being at home I do different things as any woman. I like to cook and clean the house . I do the washing - up. I plant and water the plants. I walk with my dog and ferret)) I am fond of making a cosy and nice home of a usual apartment. I would like to find a man to make a nice and cosy home for him. Would you like me to do that for you???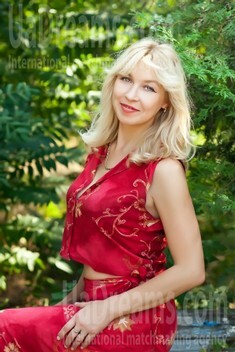 About my family
My family consists of three people. As I live with my mom and my daughter. She is my angel. She is a student and I think that it is time for me to make my life more interesting. Before now I have lived thinking about her. Now she is no longer a teenager and I want to overtake all important things in my life. My mom is my best friend and she gives me support all the time. Also I have a dog and a ferret. My family is an ideal for me, but I am looking for beloved to make a loving couple!!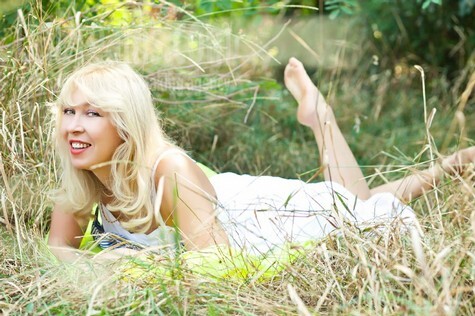 How would I describe myself
I like to travel and I was in many countries. But most of all I hope to see the entire world with my BELOVED. I hope to find a real man and have full life and not just wait for something.
My future goals are
I would like to find a man to share all my life with him. I would like to go through all the sadness and happiness of our live together. So my future goal - is MY MAN. I want to find a person ... special and down to earth... and be happy together. I want to make one person happy and I hope and believe that this person will be YOU!!! So write a letter to me and I will be able to make your life much happier and more interesting))))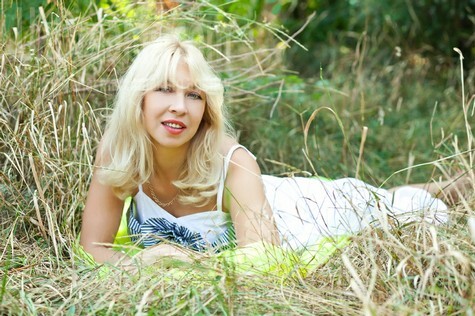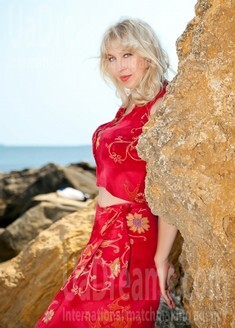 What I do in my leisure time?
I am very active person. During my leisure time I like walking with my dog and go in for jogging as I think that every Lady should keep herself in a good shape. I have a Master's Degree in Sports -handball, so I can't live without sport) I like watching TV. Most of all I like historical movies. I like to visit art galleries, theatres and cinemas. I hope to find a man and together we will visit many different places. I like to read interesting books...and I consider myself as an interesting speaker. Recently I started to learn English, it will help me to understand my future beloved.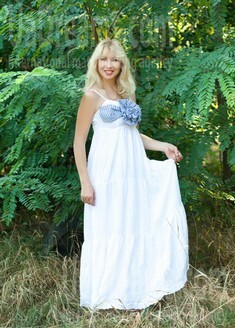 My typical day
I work as a chief accountant. My job is very hard as it is full of paper work. But anyway I like this kind of work... Also I deal with a lot of people. I think that I am very open and sociable. I like my job. So I have to get up early to be at work on time. After my work I go back home and I cook or clean the house. I look after my plants. Sometimes I read interesting books or watch nice movie)) In the evenings I go for a walk with my dog. Twice a week I go to the gym. So this is my typical working day))) I will find some time for YOU if you are my beloved.)))))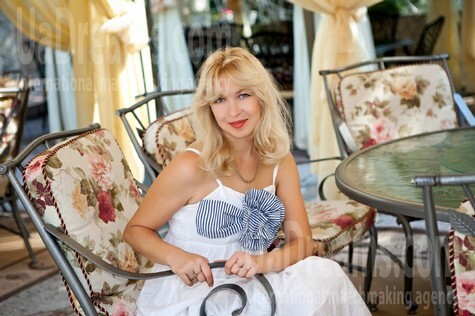 See her fascinating movements and charming smile...
Feel as if it was your first date with this lady — it is worth 1000 pictures!
Watch this video for FREE