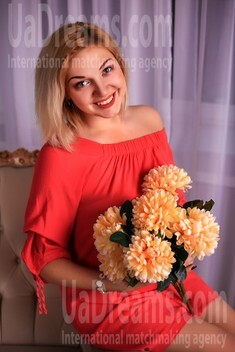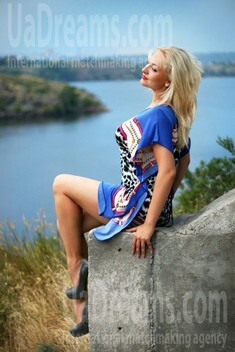 My typical day
My typical day consists of nothing special) I wake up early in the morning, do some sport with my son. When it is warm outside we go to the nearest park, in winter we usually do exercises on the balcony. I grow flowers in the pots there, so we can still pretend that we are outside))) After that I take my son to the kindergarten. Then I came back home, cook and do some cleaning around the house. At noon I go to work where I have to communicate with people, but I never getting tired of it, I can always find common ground with anyone! In the evening I take my son back home and we spend the evening together playing sea battle, lotto or whatever)) Recently I started teaching him playing chess! Sometimes we watch funny cartoons before going to bed)
See her fascinating movements and charming smile...
Feel as if it was your first date with this lady — it is worth 1000 pictures!
Watch this video for FREE
What I do in my leisure time?
Most of all I enjoy spending time with my son! We both are fond of any kind of outdoors activities! We use to play football in sumer and snowballs in winter, we jump in the puddles after the rain! Generally, we play tricks whole heartedly!)) It brings a lot of fun and helps to keep fit :) When I have a calm cozy evening at home I like spending time with a book. I prefer historical novels and detective stories, my favorite authors are Alexandre Dumas and Jack London. Sometimes I like to meet my old good friends and to spend some time together with a pleasant talk about everything in the world :) I also adore meeting new people and getting new impressions! I try to enjoy every single moment of my life, try to get of it everything possible!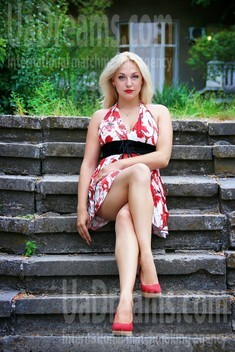 See her fascinating movements and charming smile...
Feel as if it was your first date with this lady — it is worth 1000 pictures!
Watch this video for FREE
Get a much better idea of the lady's personality!
Discover her life and secrets no other men know :)
It's intriguing like finding an unknown world...


Domestic abilities
It may sound weird, but I enjoy doing a full-scale cleaning! I love creating coziness at home, I believe that my house is my castle and I have to make it a nice place for living. I also like cooking, especially baking and use to try new recipes very often. It brings me a great pleasure to treat my nearest and dearest with something tasty)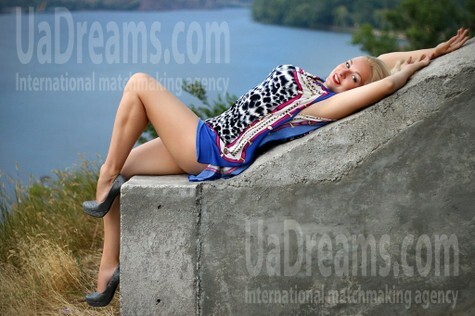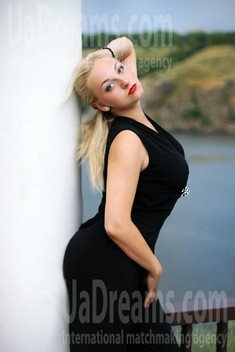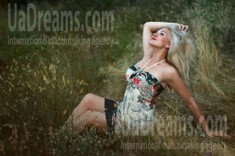 The type of man that I desire
I do not have any particular image in my head :) I just want a man I could rely on, a man, who could surround me and my son with love and care. But it must be a man who could stand the huge amount of love that I am going to discharge upon him!!))) It would be great if my man have a good sense of humor and we could laugh together)) I enjoy a good laugh as well as an intellectual conversation))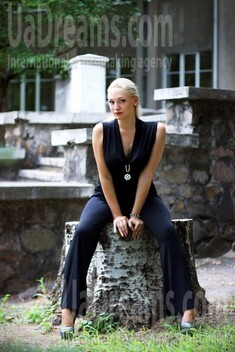 Our personal opinion of this Lady
The Lady makes impression of a very cheerful and easy-going person with a healthy mindset and broad circle of interests. This is the most positive and energy radiating person with bright eyes and charming smile! The Lady is very family-oriented and have strict goals. Very communicative, well-mannered and educated. This is what called the woman of the sweetest dreams!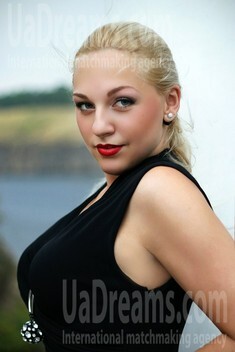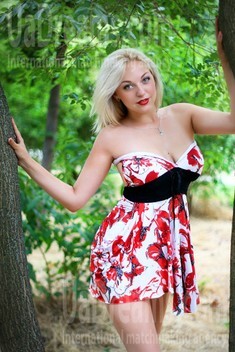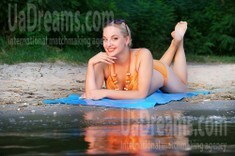 About my family
I was brought up in a very friendly family! I have a tight connection with my parents and my father is still my best friend. I am very grateful to my parents for their support. And I am sure that I have a good example of what a full strong family must look like. I grew up in a family where mutual respect and understanding play the most important roles.
Get a much better idea of the lady's personality!
Discover her life and secrets no other men know :)
It's intriguing like finding an unknown world...


My future goals are
For today my main goal is to find my soul mate! I established myself as a mother and succeed in my career, so I consider myself to be a rather happy girl!)) But I still feel that I miss something important, or writing more correctly - somebody important :) I think it is impossible to enjoy the happiness in a full measure if you do not have who to share it with. I wish I could cuddle up to somebody very special and dear when it is a thunderstorm outside. I wish I have someone to prepare a romantic candlelight dinner for, someone to observe the sunset with... I have a lot of romantic thoughts yet, but I do not find my true love, my soul mate to realize all my hidden desires.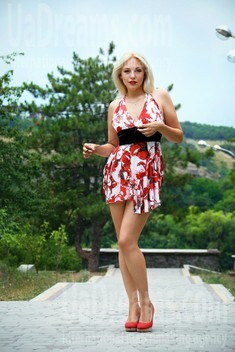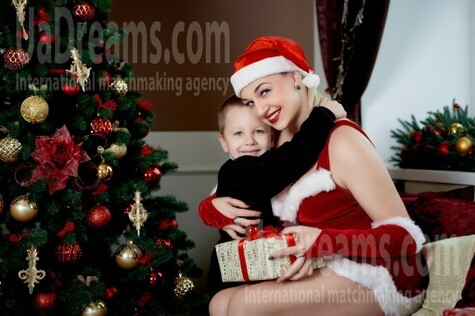 How would I describe myself
I always try to stay positive, keep smiling and never give up! I strongly believe, that positive actions combined with positive thinking results in success. I am keen on constant self-improvement in order to become better with every single day for my son and for my future husband. I am a very passionate girl and be sure, you will never be bored with me ;)