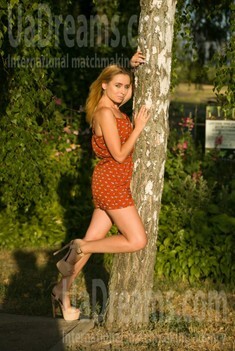 How would I describe myself
A very positive woman with pepper)). I like psychology in the sphere of dealing with people and the questions of how to form your thoughts in the most favourable way. I adore travelling, seeing other people, their traditions, customs, to get acquainted with their culture, going sightseeing. Besides I like different kinds of music, I like music with rhythm you can dance to.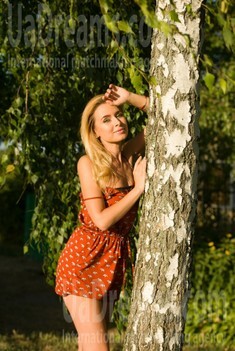 My future goals are
I am a family oriented woman. So I think that happy family is very important. There are times when we all think, what makes up a happy family. But it's only because of loneliness. That's why I am here to change this and hope to find my man with whom I can achieve all my dreams.
See her fascinating movements and charming smile...
Feel as if it was your first date with this lady — it is worth 1000 pictures!
Watch this video for FREE
About my family
I have a very friendly and nice family. I live with my parents and uncle. I have 3 cats),Taison, Timon and Simona). Also we have fishes and frogs. My little Zoo). I am never bored with them all. Maybe you think I am crazy....LOL..But I just like nature, care about and support it.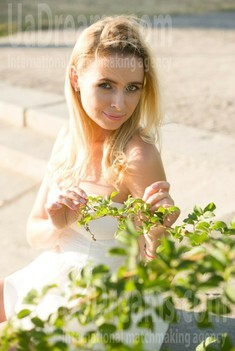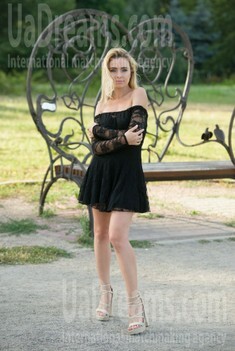 My typical day
Before leaving home I usually have a breakfast and a cup of coffee). I used to take a shower with pleasant music. That is a positive and promising sign for my upcoming work day. Then I run to help people to be more beautiful. Selling them some good cosmetics. I am dreaming to be a make-up artist. So hope to make my dream a reality soon.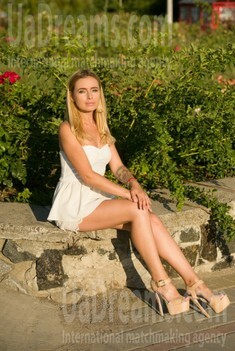 Our personal opinion of this Lady
Beautiful, active, positive woman who is ready to build hew own family.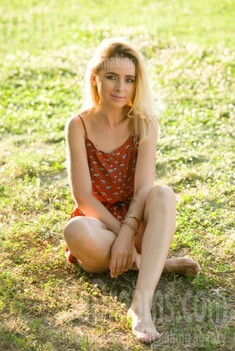 The type of man that I desire
He should make me feel relaxed, happy, be loyal, a good listener, be thoughtful and romantic, sweet. He should be willing to do anything for me. And I will make him the happiest man in the world).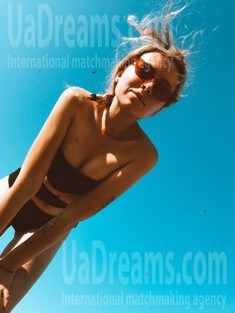 What I do in my leisure time?
I like to develop spirituality. I like to read books, to go to the theatre, concerts, adore nature and feel positive and full of life). Spirituality is linked to many important aspects. They are like positive relationships, high self-esteem, optimism, and having a meaning and purpose in life.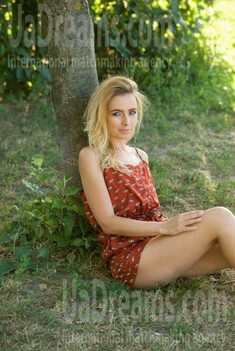 See her fascinating movements and charming smile...
Feel as if it was your first date with this lady — it is worth 1000 pictures!
Watch this video for FREE