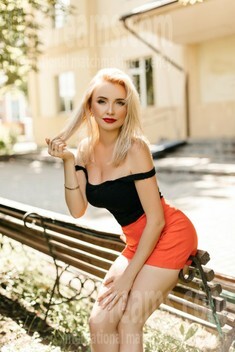 The type of man that I desire
I like people with kind hearts, with big hearts. As I have 2 daughters, he has to love children as they are the part of my world. I am looking for something caring, loving and giving. I am a 100% giver and very generous. I think he should be the same. I should feel secure and protected with him, I should realize there is a strong confident man by my side. Appearance is not my priority, but he should be neat. Well-mannered, too. I am looking for a friend who could later become my lover and the part of my family. Our family that we will create together.
See her fascinating movements and charming smile...
Feel as if it was your first date with this lady — it is worth 1000 pictures!
Watch this video for FREE
About my family
My family is my mother and my daughters. My mother has always been my support and has helped me in my hour of need, when I felt lonely and abandoned. She has always been with me at my moments of happiness and joy. She is the closest person I can rely on. She is already retired and spends a lot of time with my daughters. My father still works. He is into building. I love him a lot, too. My parents have always done everything for me to feel happy and to be happy. I am very grateful for that. I hope I can be for my daughters what my Mum is for me.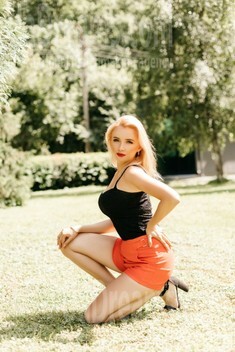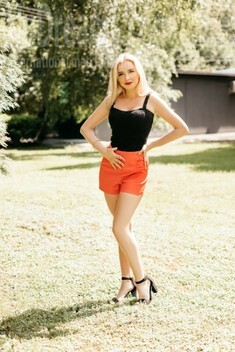 Get a much better idea of the lady's personality!
Discover her life and secrets no other men know :)
It's intriguing like finding an unknown world...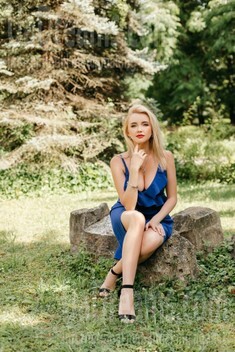 My typical day
I usually wake up really early, at about 6 in the morning, maybe earlier. I have oats with fruits for breakfast, and also make breakfast for the girls. Then I take them to school and go to work. I am at work till about 5 pm. I take the girl home after school, and we buy some groceries on our way at the market. I help them with reading or writing or any other home tasks they may be given at school, then we walk and come home and go to bed. I go to bed at about 11 pm.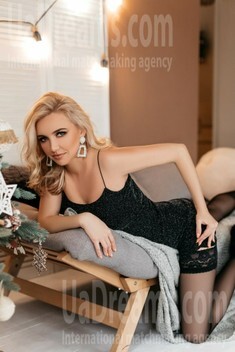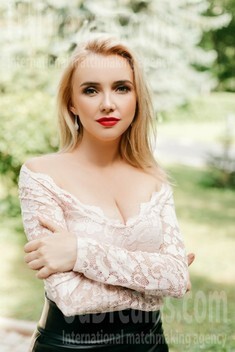 Our personal opinion of this Lady
The lady is beautiful, very feminine, confident and well-mannered. She can make anybody feel comfortable in her presence. She is kind, too. She seems to potentially be a very loving wife. She is already a very loving mother.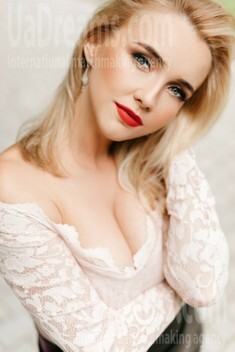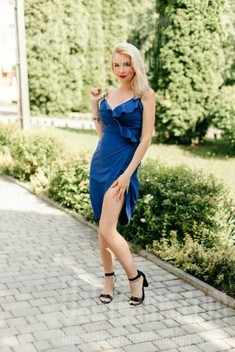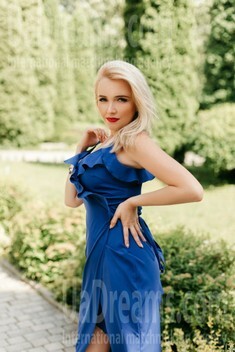 What I do in my leisure time?
I have many interests, I just wish I could have time for all of them. I like doing something with my hands, it is relaxing. I like embroidery both with threads and beads. I enjoy looking at the picture when it is ready, it is so satisfying. I also like painting or drawing with my daughters. I like being outside with them, playing together. They and mother are my only family at the moment, and I like spending my free time with the ones I love. I like riding a bicycle, too, I like nature. I like swimming when it is warm outside!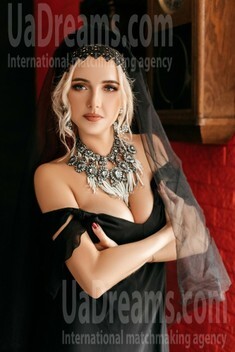 My future goals are
My most desired goal, my dream is to have a family. I already have children, but I don't have a husband, which is making me sad. I don't feel a real woman's happiness. So this is my goal, dream and desire. When you have a reliable partner my your side, I think the whole world is at your feet, you can do anything! Besides that, my other aims/dreams are quite common: to see the world, to have our own home that is a house, to give my best to my future husband and my children. What more can a woman wish for? Ah, I like everythign beautiful, that is why I work in a beauty sphere, so I would want to improve my skills in that field, too, but it does not come first.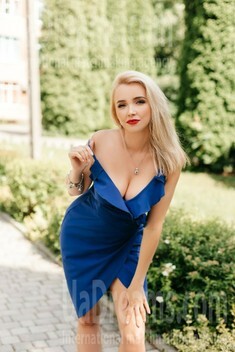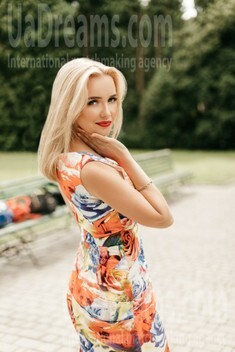 How would I describe myself
I am very caring, feminine and loving. I am good mother, too. I am here to regain my happiness as a woman. I think I can be a reliable, loving and passionate life partner. I am kind and compassionate and always help others. I like everything connected with beauty.