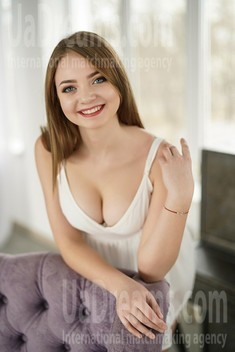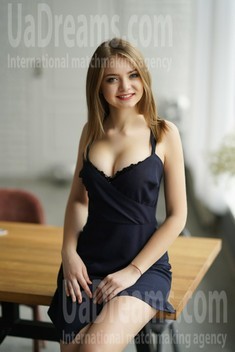 My typical day
I study 5 days per week, so I am used to wake up early and I start my day with breakfast. Later I go to University, after it I do my homework and read some books that I am interested in. In the evening I may meet with my friends, or help my group mates with home tasks. On weekends I pay attention to myself and to my family. It is important to spend time with family, I think.
See her fascinating movements and charming smile...
Feel as if it was your first date with this lady — it is worth 1000 pictures!
Watch this video for FREE
About my family
My family is very friendly and I have very good relations with my elder brother. He takes good care of me and we both adore spending time with our parents. Parents for us now are our Aunt and uncle. I wish to meet a man who will also enjoy spending time with my family.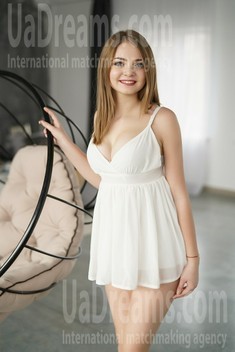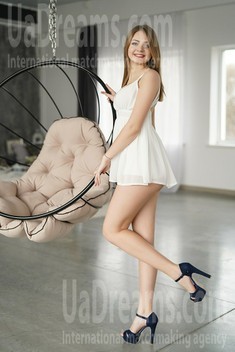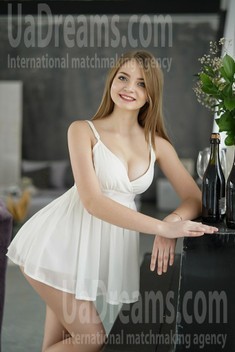 My future goals are
I dream to travel a lot with my soul mate. Dream to build strong relations and create family with my man. I know it is hard to find a perfect match, nobody is ideal, but I just want to be happy with my person, with somebody who will share my views.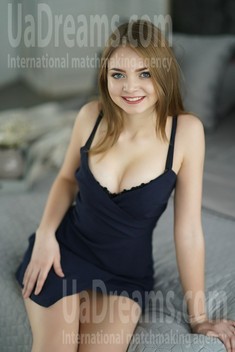 How would I describe myself
I am easy-going and communicating person. And I prefer to communicate with positive and energetic people who believe that the glass is half full but not half empty.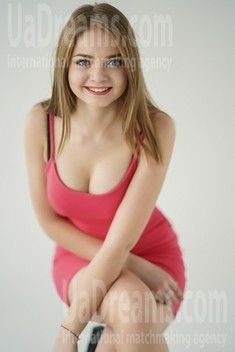 Get a much better idea of the lady's personality!
Discover her life and secrets no other men know :)
It's intriguing like finding an unknown world...


Our personal opinion of this Lady
Kristina is nice, calm and positive lady. She is looking for her soul mate and believes to find him with our help.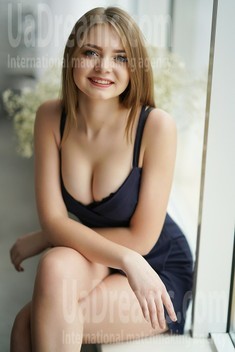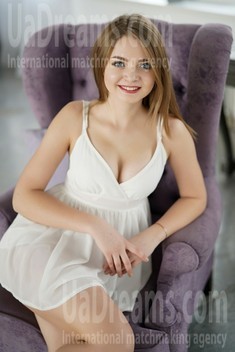 The type of man that I desire
I wish him to be kind and attentive, who knows how to treat his lady, who is ready to open his mind. I think it is easy to fall in love with man who has good sense of humor, who is easy-going and who is caring and loving. I am ready to accept my man with all his pluses and minuses, to find compromises and solutions to any life situation. I dream to love and to be loved.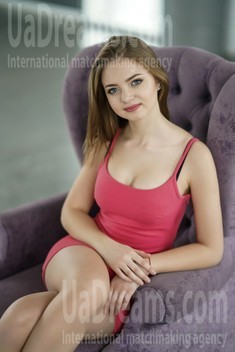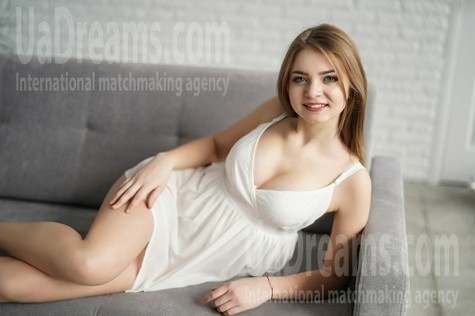 What I do in my leisure time?
In my leisure time I like watching movies, bead embroider, go to gym, meet with my friends or even stay at home and read some interesting book. As my future profession makes me work with kids - so all my friends who have kids friendly ask me to visit them more often, so we may play a lot all together.