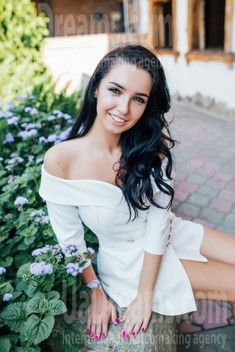 What I do in my leisure time?
I love nature, active rest, spending time with friends. I adore cooking and do it very good. If you try my dishes you will fall in love with them, I guarantee! My food is not only delicious, but healthy as well. That is why I am in a good shape. I like to spend time outdoors and prefer healthy way of life and attend gym sessions regularly.
See her fascinating movements and charming smile...
Feel as if it was your first date with this lady — it is worth 1000 pictures!
Watch this video for FREE
My future goals are
What will I do for the rest of my life? Everyone always ask this question at some stage of his or her life. I have many plans for my future, but I will start from the most important to me.I believe that a happy woman can make her man more successful in life. In my priority, it is to create a family what fulfils me with a feeling of happiness. I want to give everything to my special man as a woman, wife, friend and lover. My aim is to share my life with somebody. I see a happy family through prism of honesty, confidence and mutual help. I also want to be a financially independent woman and earn money without any support. My strong wish and intention is to discover the world, I want to travel, to meet new people and learn cultures and different cuisines. I am working hard now in order to achieve this goal.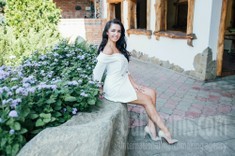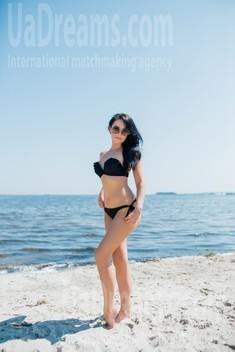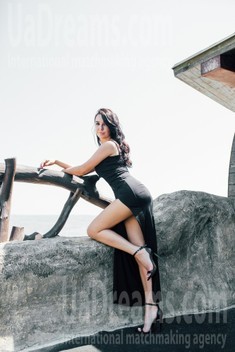 How would I describe myself
I am a typical serious and energetic lady. And of course I am a woman for marriage. I love to help people I'm very caring person like to talk to people. I would describe myself as a very determined and highly motivated person. I am an optimist rather than a pessimist – but I am also a realist. I decided to be here, on this love dating site because I want to be happy. Most of all I appreciate natural behaviour and being honest with yourself and other people. My close people and friends describe myself as sincere, caring, active and tender woman who has a good sense of humour and always can find positive things in life. I know what I want from life and of course I am ready for changes in my life! Are you intrigued? I appreciate family traditions and I want to create my own traditions with my man because this is very important for me!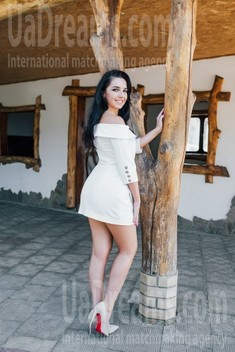 My typical day
I am full of energy and always full of life that is for sure. My every day starts with a usual work out, healthy breakfast and setting the plan.I learned the lesson that once you want to achieve anything you need to go for your goal. I am not someone to stay at home. I love reading physiological books, stay fit and travel. If you share the same things it would be one more reason for us to try to discover more.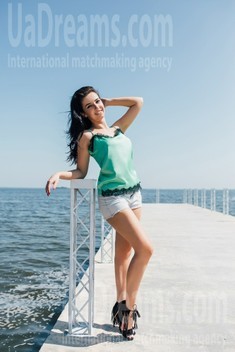 Our personal opinion of this Lady
She is bright, shiny and positive woman. When she is around she gives only good emotions and feelings.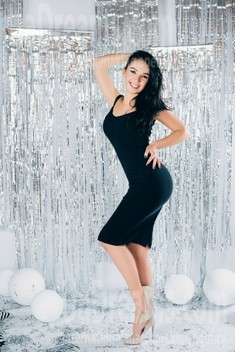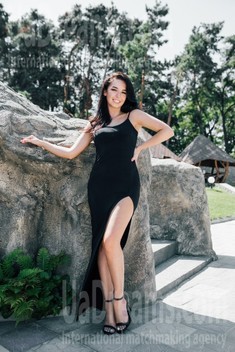 About my family
I was born in a small town in a loving family where you can always find comfort, support and home. I have supportive and understanding parents. My grand Pa is an example for me. I like to be a little girl with him and sit on his lap never mind how old I am. I am close with my family and when I have an opportunity and time I gladly visit them in my native town.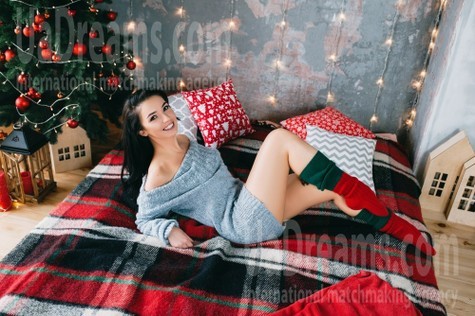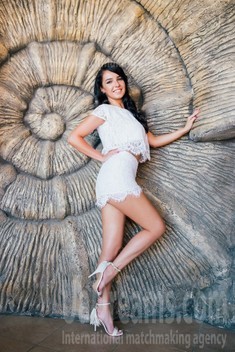 The type of man that I desire
I would like to meet a man who will become my life partner and someone who is loyal, reliable, thoughtful and responsible. I prefer to build a relationship based on mutual respect, love, understanding and trust. I respect men who clearly know what they want and understand how to treat the woman. i would like to meet a man who has common interests, goals, life values with me.