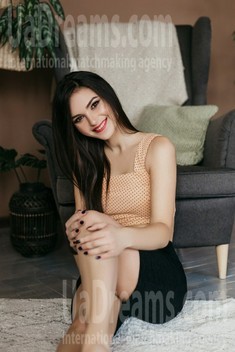 Our personal opinion of this Lady
Nadiia is a very creative person who is fond of singing in the choir and at the same time dancing. She doesn't imagine her life without music. For her, the most important thing is to find a person who will support her in accomplishments and they will share their joy together.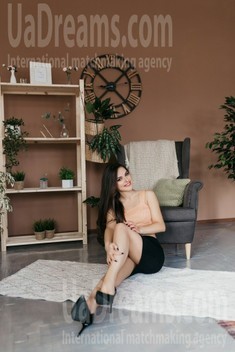 The type of man that I desire
My ideal man needs to be respectful, responsible and accountable, intelligent and at the same time with a good sense of humor. Well, there are lots of qualities that everyone wants their dream partner to have. But the most important thing is that the person loves you for who you are. It's vital that he/she doesn't hurt you in any way. Some people also care about good looks. For me, appearance doesn't matter as long as he loves me and is understanding, caring and funny!
See her fascinating movements and charming smile...
Feel as if it was your first date with this lady — it is worth 1000 pictures!
Watch this video for FREE
My typical day
Well, my daily schedule depends on my performance. From my childhood, I have been studying music. That's why if I have a performance my day becomes more active and hard because of rehearsal. My ensemble sings folk songs. Sometimes my day brings bright emotions because of the concerts that we give around all Ukraine.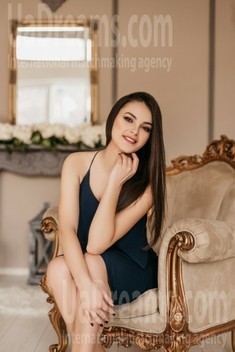 About my family
I think, every person always dreams about the place where they can speak about their problems, chat with close friends, where they can feel happy and quiet. For me, it is my family and my home. It is the best place in the world and my dearest people live here. My family is not large, we are 4. I have a father, a mother, and a younger sister. My family is a valuable treasure.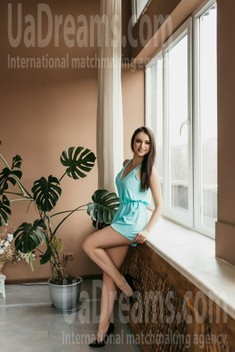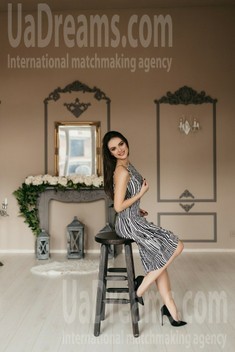 My future goals are
As every single lady, my future aim consists of building a strong and friendly family. To be happy in the future is to have children and a lovely partner. A strong family is not just the sum of its parts. Like an orchestra, it has synergy when all work together. As my life is associated with music, one of my dreams is to become a famous singer. I know, it is not easy at all. But who knows:) Sometimes dreams come true if you work hard.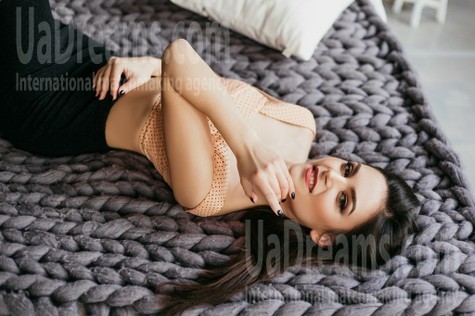 How would I describe myself
I always follow my heart and believe in myself. Even if you fail, it doesn't mean you will continue to fail. You'll be able to say you believed in yourself and kept trying. Everything that is success will begin with you believing in yourself. I want to say that if you want to be successful, if you want to be happy, if you want to be healthy, the way to cultivate that life is to know you are living a life that is meaningful.
Domestic abilities
There are certain things in life, which you have to do whether you like it or not. One of such things is household chores, doing which is a necessity. It's what someone has to do every day in spite of his wish or desire. Most of all I enjoy cooking. I like to cook national dishes and desserts. I don't like the mess in the house. That's why I vacuum and polish the furniture in our apartment. Every­ day it takes me about an hour, sometimes a little bit longer. But I'm happy when my house is shining like a diamond.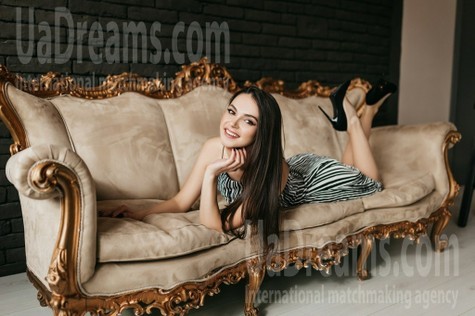 What I do in my leisure time?
Most people have hobbies and interests which they prefer doing in their free time. As for me, I try not to waste my free time because don't get much of it, especially on weekdays. However, at weekends I try to do the activities I like most of all. They are: going to fitness or just relaxing with my friends. In the warm season, I love just to walk in the park and listen to songs of birds. In the cold and rainy season, I prefer to go to the cinema or theater for an interesting play.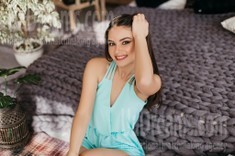 Get a much better idea of the lady's personality!
Discover her life and secrets no other men know :)
It's intriguing like finding an unknown world...