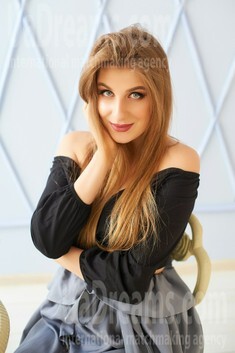 What I do in my leisure time?
When I have a free moment, I read some interesting books, or I watch various video lessons on the development of personality, because I believe that it is always necessary to develop. Also, in my spare time, I like to go to the cinema and theater. My close friends and I have a tradition to visit some interesting show once a month it really brings pleasure! I always try to keep fit, so I go the gym twice a week! Since I am a creative personality, I also love to paint, it inspires me!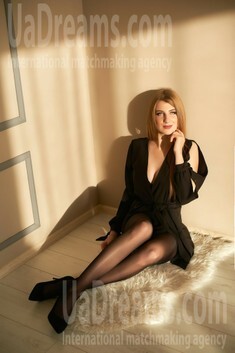 My future goals are
The main goal in my life is to build a strong and friendly family, I am dreaming to bring up polite and loving children! I dream about family like in movies, family which is a harbor, which is always cozy and warm! Also, one of my goals is self-development, because I'm sure that a woman should be interesting and attractive for her husband, and it is important to develop in various spheres! Another thing I dream about is to realize myself completely in my profession, I dream of my own beauty school! I think with a man who will support me, all my goals will be reached very easily :)
See her fascinating movements and charming smile...
Feel as if it was your first date with this lady — it is worth 1000 pictures!
Watch this video for FREE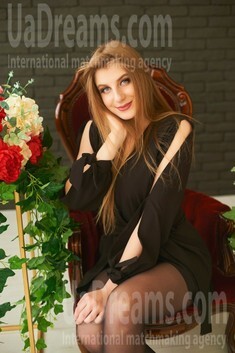 How would I describe myself
I'm an open and honest lady who is ready for serious relations. I hope I will find a man with a desire to create strong and happy family as I am ready to give love and receive it as well. The most important for me in any relationship is to live in respect and trust.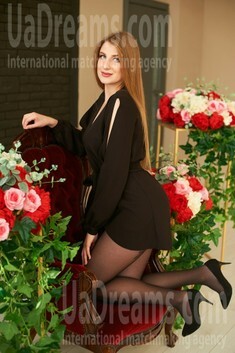 About my family
My family consists of mother, father and elder sister. My parents love me and my sister very much and I appreciate their love and care greatly. We always support each other in everything and like to spend time together on weekends. I value kindness, honesty, comfort and family holidays. We always get together on holidays and birthdays, it's a special time for us! The closest person to me is my sister, we are the best friends and I trust her. She always gives me a good advice and helps in any situation!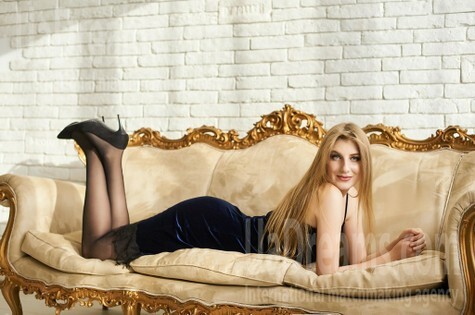 Our personal opinion of this Lady
Natali is a very nice lady. She is full of positive emotions. She leads an active and healthy lifestyle. She is looking for a good and supportive man in life.
Domestic abilities
I like to make my home cozy, I really like to change something in the interior and to buy some nice things to decorate my home. Always looking for beautiful things to bring in. I like to keep it clean and fresh. So I do my best to clean my home every day, as I live together with sister it is easy and we make it very fast :) I am fond of cooking and baking! I enjoy to cook healthy and tasty food. I am interested in different cuisines from all the corners of the world. I'm trying to find the best way to cook healthy, light and interesting dishes.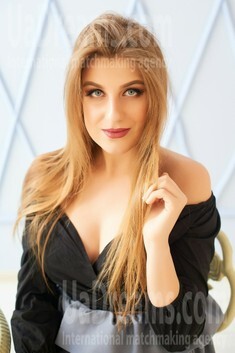 My typical day
I am not an early bird I get up at 8-8:30 am every morning. Then I make some exercises to keep my body in a good shape. After that I have shower and breakfast. Then I go to my work usually I am back home at 7P.M. I work as a make-up artist and I enjoy my work very much as I like to to emphasize women's beauty. After work 2 times a week I usually do sports. I always train with a big pleasure and joy. It is good to stay fit and healthy. When I get home, I cook a tasty supper and watch TV or listen to the music.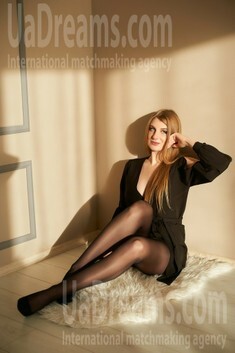 The type of man that I desire
I am looking for a kind, handsome, generous, easy-going, faithful, romantic, sociable man with a great sense of humor. He should support and respect me and my goals. I'm ready to support him in all ways! I am sure that everything in the relationship has to be mutual, so I dream that the man who touches my heart will receive all my sincere feelings in return! I dream of family relationships that are based on love, trust, mutual understanding, kindness, and respect. I am sure that respect between the partners is a very important factor, so if a man respects himself, he will definitely respect his woman!