Birth Date
Height
Weight
Eyes
Hair
Build
Glasses
She is
Smoke
Drink
29 May
157 cm 5' 2''
43 kg 95 lbs
green
brown
slim (slender)
No
right-handed
No
Never
University degree
Student
Occupation
Primary school teacher
Marital status
Single and No children
Want to have children?
will decide with my husband
I'm looking for
Marriage, Romance, Relationship, Dating
Share your love with Vira!
Share your love with Vira!
Birth Date
City
Height
Weight
Eyes
Hair
Build
Glasses
She is
Smoke
Drink
I'm looking for
29 May
157 cm 5' 2''
43 kg 95 lbs
green
brown
slim (slender)
No
right-handed
No
Never
Marriage, Romance, Relationship, Dating
University degree
Student
Occupation
Primary school teacher
Marital status
Single and No children
Want to have children?
will decide with my husband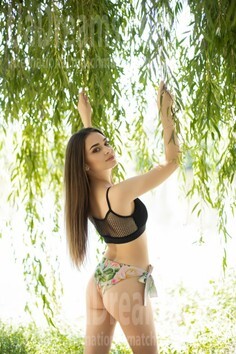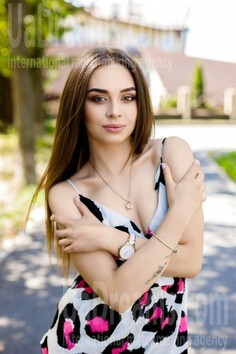 About my family
I live in a picturesque city IF in a nice apartment with my mom and brother. They're my closest people, the ones I could and always will trust. My dad has passed away when I was 6 years old :( Since then I feel our family is incomplete. I was deprived of my father's attention at an early age, unfortunately. We are in good terms with my family. We always spend a great time together, travel, have fun, have our family traditions and holidays we like to celebrate and share together :)
The type of man that I desire
I've tried so hard to find a good man but failed. So here I am to find a reliable, loyal, caring and serious guy, whose intentions are the same family-oriented as mine. I am seeking for a faithful man, who would never cheat on me. Because I know how it feels to be cheated, unfortunately, experienced that before :( I don't demand him to be rich. I am not looking for a luxury life. It's not my priority. He should be simple, good looking but the most important he needs to possess simple human qualities as kindness, loyalty, good humour, be nice and compromising.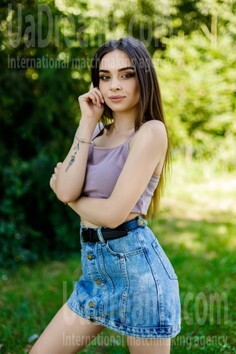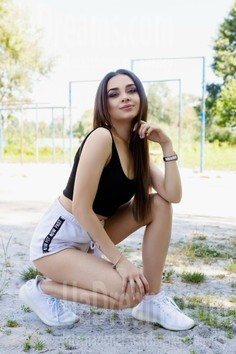 What I do in my leisure time?
Let me say I'm quite an energetic lady, which means I am almost never lazy even when I am free from any errands or domestic activities. I love to go for walks, hang out with friends, work out in the gym, traveling somewhere, take care of self-development by reading various books, communicate with people, surf the Internet. I am fond of cooking, trying new recipes, photography. So, whenever I have some free time, I love spending it on any of these hobbies of mine :)
My future goals are
I am quite ambitious and certainly, it pushes me to set some goals and go for them. Here I want to share with you some I hope you'll encourage me to reach :) My priority is a healthy, strong family. Another big goal is a good, successful career. I love to work with kids. My education is based on pedagogy. I am willing to open my own private school or a kindergarten. Since my second education is Hotels and Restaurants Business, I think it would be cool to own some cozy hotel, which will welcome visitors.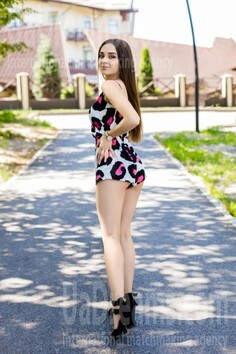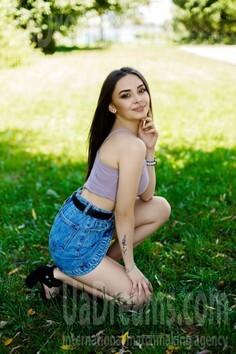 How would I describe myself
I am a very determined and ambitious lady. I am not asking for much in life, but since I have a few important goals, I'll go for them. I'd describe myself as an easy-going woman, with good qualities and manners and a clear understanding of what a happy and healthy family should look like. And I am looking for the man who'll be willing to create it with me, make me happy and love me. I am 100% ready to give the same in return. I know how to be serious and how to have fun, how to cry, and laugh. I am a loyal, kind, simple woman looking for happiness ;)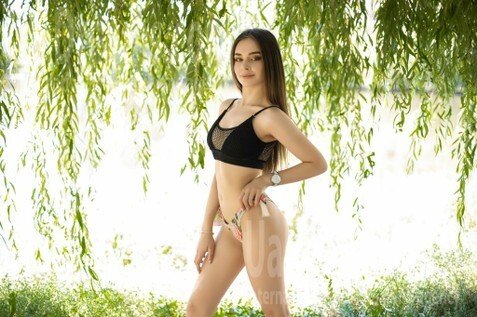 My typical day
I like to wake up early :) Yes, I can say I am an early bird. I feel this is what makes your day productive. You have enough time for many things, including some time on yourself and rest. So, I get up early, dress up and leave for the university. It's nice and fun to be a student, I admit. I spend half of the day at the university, keeping up with classes. Then I leave for the gym. The best way to relax for me is a good workout. I train there, they may meet with friends for coffee or cocktail :) That helps to relax and unwind. At home I do my errands, I go to sleep early too. I appreciate a good and long sleep to have enough energy for the next whole day!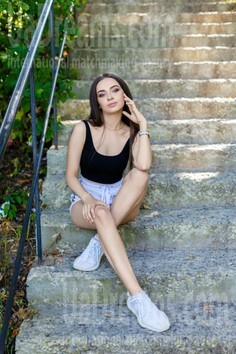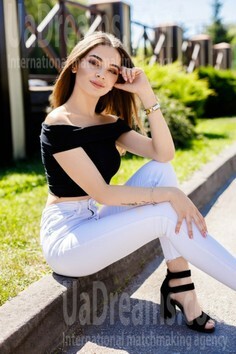 Our personal opinion of this Lady
This lady is very optimistic, open, easy-going, and communicative. She knows what she is looking for and she has a lot to offer to a man who'll get interested in her. Vira is a very positive woman, goal, and family-oriented, of course, beautiful and cute. We believe she will find her happiness here :) She deserves a reliable man who will make her happy, take good care of her, and who is the same passionate about life.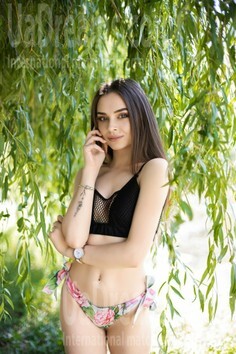 Lady will meet you in 11 hours Good luck!
Lady wants to chat with you in 11 hours
Lady offers to move chat for 11 hours
Lady declined invitation, but explains why:
Thanks but I can't come. Thanks though! Appreciate it!
She's online and waiting for you!
Lady is late, will be at 12:30