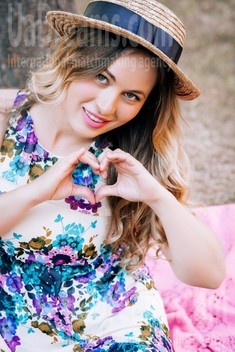 My future goals are
I want to learn some foreign languages, to improve my knowledge of English, to travel to other countries and to see the world. I want to have a nice and cozy home where I will live with my daughter and with my future husband. I live in one room apartment with my daughter now and we enjoy living there, but I know that my daughter will want to have a room of her own in a few years. I want to raise my child in a right way and I want her to have everything she needs. It will not be easy for me to do that alone. I hope that my future husband will help me with that and I hope he will love me and my daughter.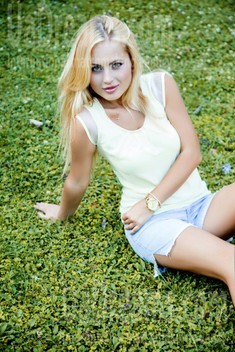 What I do in my leisure time?
I have a wonderful daughter and I like to spend my leisure time with her very much. We play games, watch cartoons, go for a walk and just have fun.:) I also like to meet with my friends sometimes when I take my daughter to the kindergarten or we go out somewhere with my friends and with their children. I like to read, to listen to the music, to watch some interesting programs on TV. I'm in paternal leave now, but I'm searching for a job and I want to find such a work that will allow me to spend much time with my daughter.
See her fascinating movements and charming smile...
Feel as if it was your first date with this lady — it is worth 1000 pictures!
Watch this video for FREE
Get a much better idea of the lady's personality!
Discover her life and secrets no other men know :)
It's intriguing like finding an unknown world...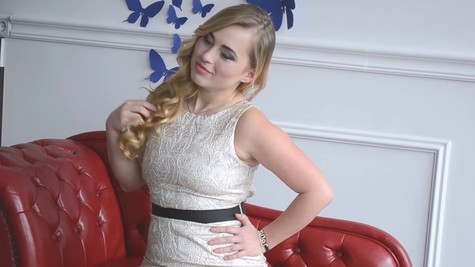 Get a much better idea of the lady's personality!
Discover her life and secrets no other men know :)
It's intriguing like finding an unknown world...


The type of man that I desire
Unfortunately, I wasn't lucky to find the right man for myself yet. I thought that a father of my daughter was my life partner and my soulmate, but I was wrong. I want my man to be reliable, mature and serious and I want him to be ready for family life. I have a daughter and she is my world. I want to find a man who will be ready to love my daughter and to take a good care of her. I'm a very romantic woman and I hope that my man will be romantic too. I also like to laugh and I will be glad if my future husband has a good sense of humor.:)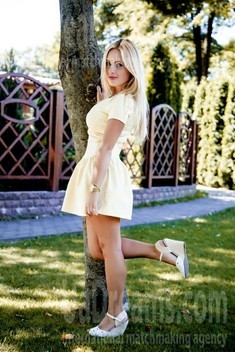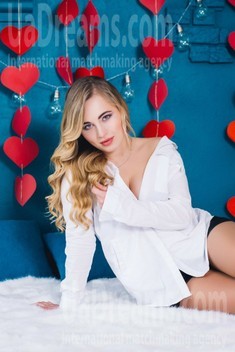 Our personal opinion of this Lady
The lady is smart, feminine and very friendly. She is mature, serious and she wants to have a happy family very much. The lady makes a very good impression. She is very serious about her search and she is ready for marriage.
How would I describe myself
I'm a very positive, honest and romantic lady, who is searching for a true love and who is dreaming about a happy marriage. I'm a very loving and caring mother already and I know that I can be a very nice wife. I'm loyal and kind. I don't like to argue and I prefer to solve problems in a quiet way. Those problems and difficulties that I had in my life made me strong, but I want to find a man with whom I will allow myself to feel weak, who will protect me and will fill my heart with happiness. I miss being in love very much.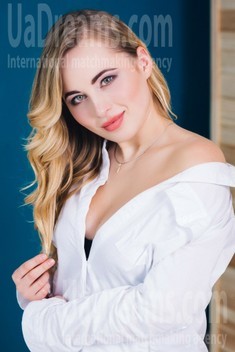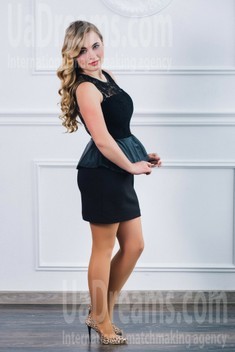 My typical day
I usually start my day by cooking breakfast for myself and for my daughter. Then I take my daughter to the kindergarten and I come back home, as I don't have a job yet. I'm searching for a job now and I go to some job interviews sometimes. I also like to meet with my friends or to spend time with my mother.I usually take my daughter from the kindergarten by myself and then we walk with her a little bit before going home. When we come back home, I cook dinner or my mother cooks it for us and we have family dinner all together.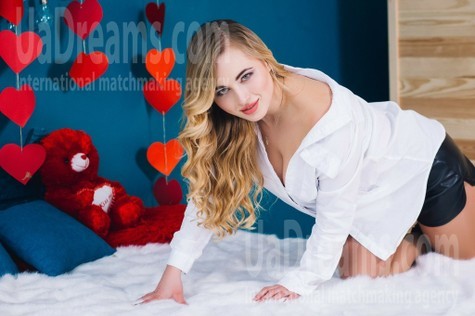 Domestic abilities
I like to do some chores in my apartment and to do cleaning there. My apartment is not big and it usually doesn't take much time for me to do all the chores there, but I'm always glad when my mother helps me with doing that sometimes. I like cooking and I usually prefer to cook something healthy. I'm always glad to cook something with my mother when she visits me and we enjoy having family dinners together. I dream about living in a nice house or bigger apartment with my future husband and with my daughter. I want us to help each other with everything.
About my family
My family is not big. I don't have any brothers or sisters and I'm the only child in my family. Unfortunately, I lost my father one year ago and I have only mother.I miss my dad very much. My mother is very helpful, loving and caring. She always supports me and helps me to look after my daughter.I'm very thankful to her for that. My daughter is my angel and my world. She is a very active, positive and wonderful child. I love her very much. My family is very important for me and I will always take a good care of my daughter and of my mother.