What I do in my leisure time?
I am really active person and I am full of energy :) I adore active way of life and I do my best to keep it even when I am really busy with my studies and the other daily things. Dancing is my passion :) I am go in for dancing for a long time already and I dream to keep this my hobby till the old years :) And I dream to teach my beloved man to dance with me :) I am sure it will be really cool to dance together :) Agree? I also use my free time to gain more knowledge in psychology. I try to visit different training courses in family psychology as I would like to work in this field in future.
See her fascinating movements and charming smile...
Feel as if it was your first date with this lady — it is worth 1000 pictures!
Watch this video for FREE
About my family
My family is my castle :) It is the place where I feel myself comfy and safe and the people I can always rely on :) There is the atmosphere of care and support in my family, I always can have a good rest with my body and my soul here :) And I can say that my family is the example for my future own family :) And I would like my man become a part of this family world :)
My typical day
My typical day is the typical day of any student :) I spend the first part of the day in the university where I study to become a psychology. I choose this profession because I would like to help people to solve their problems when they need it and when they can not do it themselves. In the afternoon I usually have dancing training or spend the time with my family or friends. In the evening I like to read some new and interesting book or to watch a good film - I adore comedies :) And you? ;)
How would I describe myself
My name means GRACE :) and I need to say that it is one of the main features of my personality :) I also value honesty and caring attitude to each other in the communication and relationship and I am waiting for the same from everyone on my way :)
Our personal opinion of this Lady
Anna is really a light and positive person, and she is very pretty - I hope you will agree with this fact ;)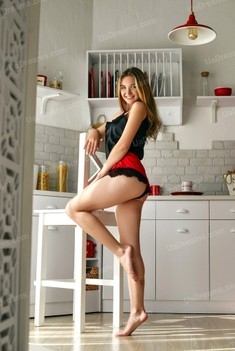 The type of man that I desire
I am sure my man must be strong, confident, faithful and caring. These are the main features of my man. It would be great if my man also liked to have an active rest and had a good sense of humor. My man is also responsible and serious, easy going and gentle with me.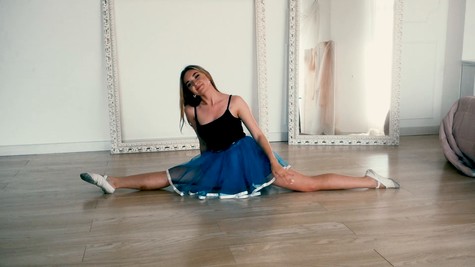 Get a much better idea of the lady's personality!
Discover her life and secrets no other men know :)
It's intriguing like finding an unknown world...


My future goals are
I have already my favorite future profession which I have chosen once and I study to get it in the nearest future :) I have a great hobby - dancing :) which I adore and it gives me really many wonderful moments in life :) I also have my family which is the main support for me now! And the only goal I have now is to meet my beloved man to share all good and bad in life... it is the reason why I am here :) And why I am writing here all these :)