Age difference: should it matter?
Many of our members said they were surprised at receiving letters from attractive ladies 10-25 years younger than themselves. In western countries, this age difference may seem strange; however, for a Ukrainian wife, it is not.
One of the reasons is that women in Ukraine grow wise at a younger age, and having a relationship with a foreign man of their own age is like having affair with a teenager. Difficulties in life make people thoughtful, the same way that age does.
The age difference also adds to their feeling of security. And if you want to learn more about Ukrainian women, read this article.
https://www.uadreams.com/all-about-russian-wives.html
Young Ukrainian women tend to be less worried about the difference in age than older women. It is not unusual for a 20 year-old Ukrainian woman to be interested in men up to 45 years of age or older.
Is UaDreams fake or a real dating service? Read more on https://www.uadreams.com/scams/ua-dreams-is-not-scam.html
Bride or old maid?
The point is, women in Ukraine want to have family and children very badly, and this is the main reason motivating them to seek husbands elsewhere, since in Ukraine there is officially only 87 males for 100 females. According to Ukrainian culture, a woman should be married and have children; being single is a shame or weird. Any woman who is unmarried at the age of 22-23 is considered as "old maid".
Women 22-33 want to start family as soon as possible. The peak of the society's pressure on the woman to get married is at the age of 27; after that point her family and friends start thinking she will never get married and give up on her; she herself also starts getting used to the idea she will never have a family of her own.
We don't want you to have unrealistic expectations. If you are in your late 50's or 60's, you must not expect to find an 18-year old single girl. Many wonderful, attractive ladies in their late 30s or 40s will be eager to make your acquaintance. This is realistic.
In special cases if you are very good looking, or very intelligent/rich/famous, you can make it with an age difference of 25-30 years or more. But it will be an exception, not the rule. If your aim is a lifetime commitment, be sure to take age issues into consideration.
Women starting from about 25 years of age are more serious, especially if they have a child.
The age difference isn't as much of a problem when the couple is younger. It's wonderful how young love can seem to conquer all! But later on in life when the couple gets progressively older it becomes more of a problem because the older spouse eventually gets into health and energy issues that the younger spouse often finds too troublesome to deal with in their own stage in life.
What specialists say about marriages with big age difference?
When meeting married couples with big age difference, we wonder, why a young beautiful lady loves a man who could be her father or even grand father and has his best years in the past? One can suspect materialistic interests in such relationship, psychologists may diagnose 'Electra complex', though the biologists state that such uni0ns are more than rational and give future children good chances in the meaning of evolutional development.
We know a lot of examples of happily married couples with big age difference in the field of Art and Show-business.
Oleg Tabakov, Andrei Konchalovskii, Sergei Shakurov (Russia) are older than their wives more than 30 years. In Hollywood we can mention such couples as Michael Douglas and Katrin-Zeta-Jones, Woody Allen and his step-daughter Soon-Yi, Nicolas Cage and waitress Ellis Kim.
She's seeking experience
What a young lady is looking for in such a marriage? One thing is obvious: she's looking for mature personality and secure life that can be given to her by an older man. Besides, the older partner is not only sexually more experienced and ready for new challenges in this field but also can offer more in spiritual life! And older man can give his woman feeling of security and commitment. On his turn, he feels happy to be seen with woman that much younger than him. This fact impresses everyone around and it flatters the man. If, despite his age, he will be able to have children in such marriage, it'll become an obvious proof of the fact that 'he's a real man' and it'll gives him more scores in the society. Therefore the uni0n of youth and maturity brings benefits to both sides!
Age difference in marriage
5 years difference in marriage
Pros:
It is a perfect age difference, when a man is 5 years older than a woman. In this case both are on the same level of maturity and mentality; because a woman often gets mature life views earlier than a man.
Usually, in these conditions a man has managed to get some life experience and he is more responsible concerning relationships and marriage.
Couples with a 5 years age difference usually have more children.
Cons:
There may be a big probability that one becomes a complete leader while the other one becomes a totally leaded in relationships with 5 years age difference.
It may be very hard to maintain such relationships, that's why it is advised to pay a serious attention on these matters.
10 years difference in marriage
Pros:
When a man is 10 years older than a woman, usually a man manages to build his career, he stops depending upon the opinion of his family and relatives, he becomes more independent in his decisions.
Having bigger life experience than his younger wife, the man can build relationships which are based not only on emotions, but also on understanding of female psychology.
10 years age difference permits man to avoid those mistakes which are usual for young men in the beginning of relationships.
This man is more patient with his wife, he is wiser in solving problems.
Such man also has bigger sexual experience and it plays an important role in relationships with his younger wife.
Cons:
If there is a 10 years age difference in relationships when a man is older and a woman is younger, it is clear that such relationships will require making constant efforts to maintain them, to make them long-lasting, stable, strong.
Both, man and woman, should be ready to work hard to keep fire between them and bring this fire during their life together.
15 years difference in marriage
Pros:
It can't be a big problem if a man and a woman want to start relationships and create a family, but have a 15 years age difference.
In such a situation in man's organism all necessary hormones for happy and successful relationships turn on.
A young wife will always inspire her man during their life and it is a guarantee that she will feel loved and cared next to him.
Such marriage also has many chances to become happy and successful if both man and woman pay attention to their personal self-development.
Cons:
Relationships with such age difference can be called as fateful.
If both are ready to get rid of all doubts and hesitations and give everything to each other, then it is possible to become happy.
If you are not ready for such serious steps, then a happy-end won't happen.
20 years difference in marriage
Pros:
The marriage with 20 years age difference can be rather harmonious.
In such relationships woman may rely on understanding and support from her man who is stronger and more experienced.
From the other side, a man who gets married with a 20 years younger woman often starts feeling better and looks much younger.
A young wife shares her youth and energy with her husband.
There are many examples of happy relationships when a man is 20 years older than a woman.
These women don't regret about their choices because they are loved and cared by their older men.
For a woman it is just necessary to understand very clear what she may get and what she may lose in the marriage with a man who is 20 years older.
Cons:
The marriage with this age difference may be seriously affected by a social attitude, gossip and prejudices from people around. It may cause stress which can influence relationships.
A young wife also should realize if in the beginning of relationships her older man has a certain charm of maturity and experience, but in course of time his considerable age may cause health problems.
It is necessary to understand that sexual life with an older man won't be so active as it could be with a younger man, especially over the years.
The chance to give birth to a child decreases significantly because an older man either can't become father physically or simply does not want to have a small baby at his age.
25 years difference in marriage
Pros:
In many cases couples with 25 years age difference have a happy and stable life. In this instance a man is mature, confident, he realized himself in professional sphere, he is financially independent.
The man is able to provide a happy, comfortable life to his wife and children if they decide to have them. It is a case when a young wife next to older man will feel safe, loved and surrounded by comfort and care.
The woman may not worry about financial or professional problems, she has the possibility to concentrate on home, family, children. In such marriage a woman has a wonderful chance to become a real keeper of a home fire for her family.
Cons:
A man who is much older than a woman may become not only the head and leader of the family, but with the passing of time there is a risk he may convert into a real dictator who does not hear and consider his wife's thoughts and opinions.
There is also a chance that a young wife may feel boring next to an older husband and she may want to communicate with her peers.
30 years difference in marriage
Pros:
When there is a 30 years age difference between a man and woman, often roles in such relationships are enough clear - he is older, she is younger, he is strong and mature, she is fragile and weak. Such distribution of roles gives a woman the feeling of comfort and safety.
Man is significantly older, more mature and experienced, he may become a Pygmalion for his young wife. It will be always interesting to be next to such a man.
Usually men at the age of 50-60 are very romantic, they like courting the lady, make surprises for her, giving her emotional and spiritual food.
It rarely happens in relationships with young men. In marriage with such age difference a young wife can be showered with attention, care, tenderness. She will be spoiled and pampered.
Cons:
The mature age also carries certain problems usually connected to the health of the older husband.
In the marriage with older man the woman should have a lot of patience, compassion and tact.
She should be not only a wife, a house keeper but also a nurse in some degree.
A caring attitude is expected from her side.
She will need to help her husband to keep healthy life style, support him, inspire and bring joy and brightness into their life.
Psychologists consider such uni0ns advisable. Her physical freshness and his experience, preferably supported with financial security, give future descendants good chances for life and development. Psychologist David Brass from Texas University in Austin interviewed more than 10000 men and women belonging to different cultures on the subject of age difference in partnership, and it turned out that in all cultures men would prefer women younger themselves and women, on their turn, stated their preference to men who are older than them.
In any case, no matter what reasons push people to 'unequal marriage', love or materialism, they can be and often are happy because both partners finds in it what heshe is seeking for.
Elina, 30

Masha, 30

Tanya, 32

Kristina, 24

Helen, 20

Diana, 27

Anna, 21

Diana, 22

Marisha, 30

Hanna, 29

Olga, 32

Anastasia, 25

Alina, 29

Daria, 22

Ann, 30
More 900+ ladies
Support questions
Support: Hello, Larry!
Help is needed?
You: Goodafternoon, You have free online dating in ukraine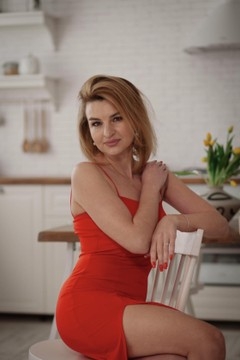 Natasha 3358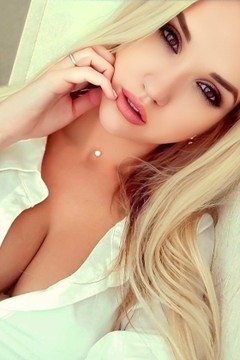 Elena 9409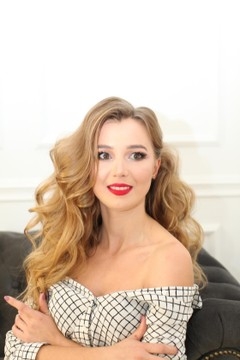 Alyona 9509
Tania 9416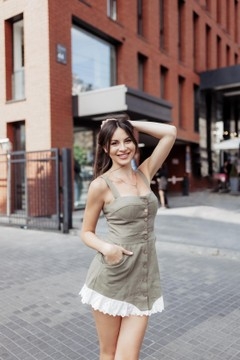 Liza 8402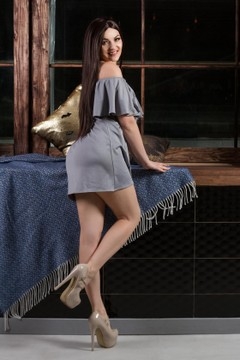 Galyna 7314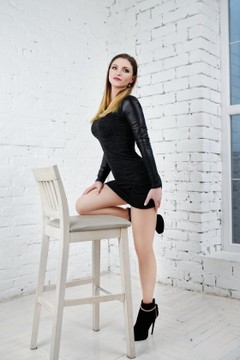 Vicky 5363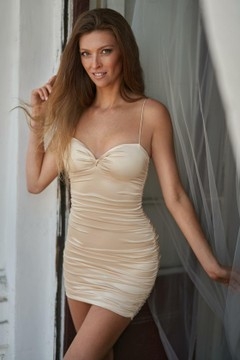 Julia 9160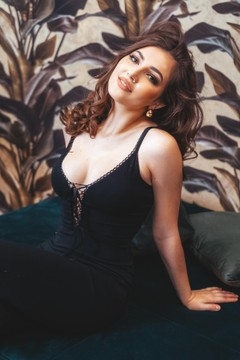 Inna 5371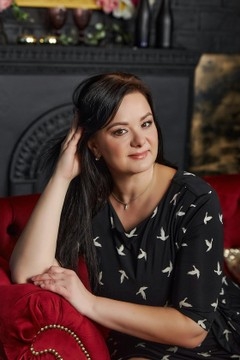 Malena 9303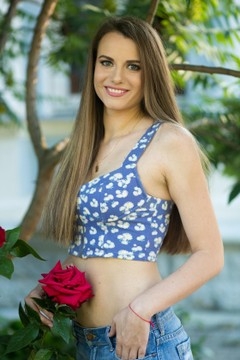 Alexa 8600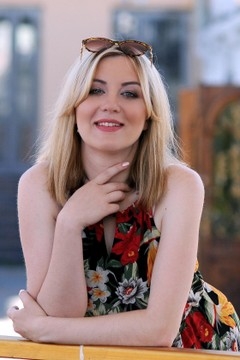 Natalie 6881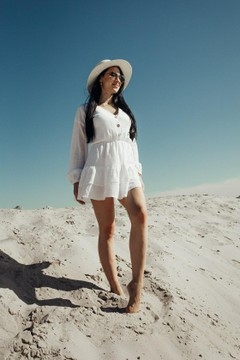 Mila 9461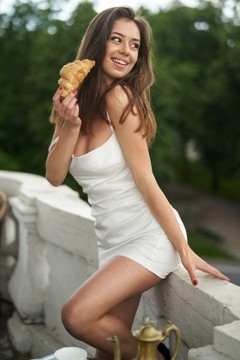 Sasha 9018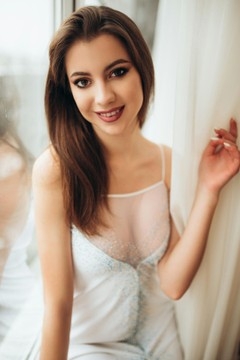 Yulia 9327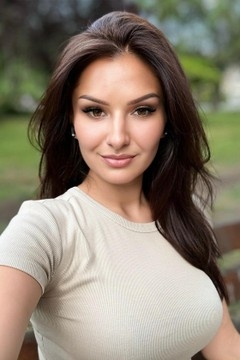 Nadya 9151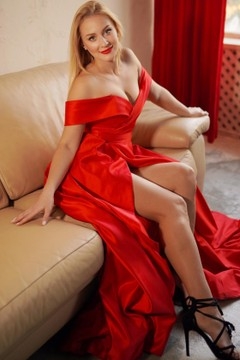 Svitlana 9310
Viktoria 8949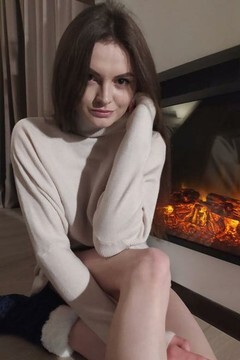 Anastasia 8628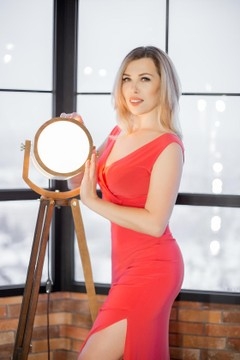 Ekaterina 8230
Support questions
Support: Good afternoon, Dan!
Help is needed?
You: Hello, You have ukrainian woman looking to meet