My future goals are
My goal number one is to find a good man who will make me happy. I would like to promise the same in return.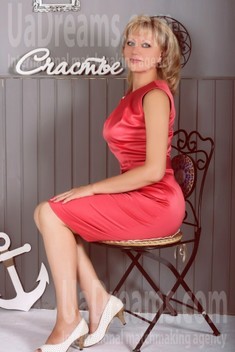 Domestic abilities
I like to feel comfortable at home and I keep my home clean. I adore taking care of my flowers. I like cooking.
My typical day
My typical day is practically the same as every person has. Everything starts with morning preparations for work and I'm there till 5 p.m Then I'm in a hurry to be at home, to forget about the day problems and to dedicate mysefl only to home and my dearest people. But I feel lack of a special one. I would like to have my husband there for real happiness:)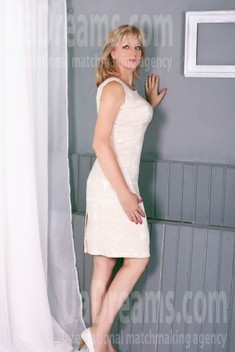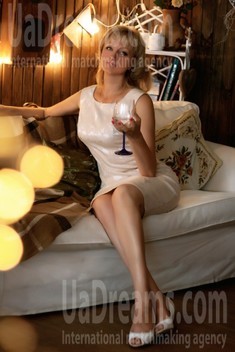 What I do in my leisure time?
I like to bead, to read and to watch interesting films. In general, I guess, leisure time is for relax that gives pleasure. I'm glad I have the possibility for that. I hope that one day my man will discover something new for me. I would like to have our common hobby.
About my family
I had a very happy childhood. I was lucky to be born in a friendly family. Every year we were travelling, we had camping time. Most of all we liked to visit Crimea. I have a daughter who is 16 years old. She attends model agency classes, she in involved in music, leaning English, dances, sport.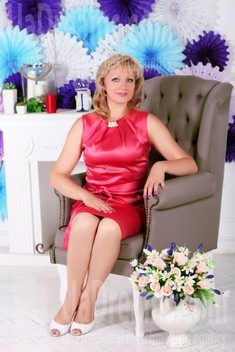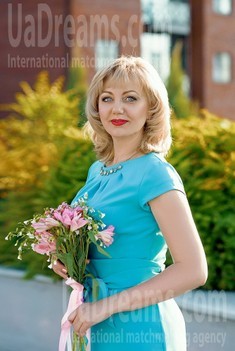 The type of man that I desire
I know quite well what kind of person I would like see near me. I would like him to be tall, athletically built, well educated, good listener and faithful...But maybe this is just an ideal picture in my mind and maybe my fate will differ from that one in my head. I would like to meet a real one and then time will tell. For now I've made a wish to meet a real one with good views on life.
How would I describe myself
I'm very communicative, with good sense of humor, I can listen and understand, I'm always ready to help. I'm a calm person.
Our personal opinion of this Lady
She is full of life, she is waiting for her happiness to come with opened, warm heart and precious smile.