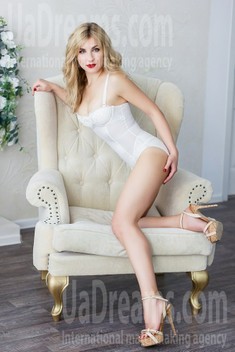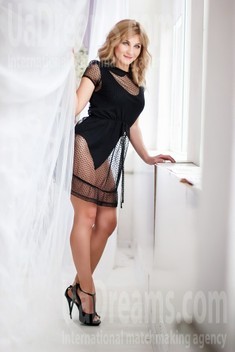 My future goals are
Despite being rather mature grown-up lady, I am still in search of my main destination. I try to live the full life, I enjoy it in all aspects and I never give up...but from time to time I feel not accomplished and mostly in private part of my life. I hope strongly to find a man who will show me that everything I still need is in him and that will make me happy for 100%! I have a great dream to build a big and strong family with children and to give myself for it to the end. And as for more materialistic dreams, I`d like to travel to different countries as often as possible because I think that exploring different places, cultures and history far from your native land can help to find the answers for the most mysterious questions — and I hope that my love will join me in various trips with pleasure!)
See her fascinating movements and charming smile...
Feel as if it was your first date with this lady — it is worth 1000 pictures!
Watch this video for FREE
How would I describe myself
I am a gentle and trustful lady who dreams of simple human happiness and immense love. However I am very sellective, logical and consecutive and I understand that love and relations are daily heavy work. It isn't difficult for me to find common language with people, I admire those who are better than me and it gives me inspiration to aspire to the better every moment. I am full of love and I want to present it to the best man who will evaluate this and will sincerely cherish our relations. The lonely person is as a pigeon with one wing and support of another person is necessary for him.
My typical day
Every day I find some time for self-development — you can never be the most intelligent person without exploring something new. To be sure that I became better than I was yesterday I analyze my actions, decisions, feelings and thoughts every evening before going to bed. Of course, I can combine this with some more prosaic things like cooking dinner or other time while I am going to work, for example))) But my desire is to be a better version of myself for my close people and future love to be strong as a diamond.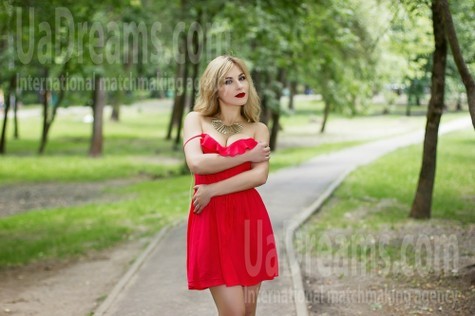 Our personal opinion of this Lady
We think that Anna is an ideal future wife who will make her future husband the happiest man in the world, their children and house will be perfect any time.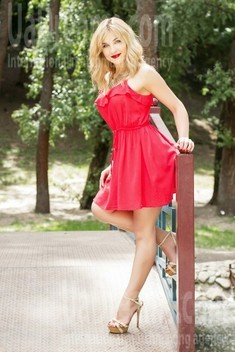 Get a much better idea of the lady's personality!
Discover her life and secrets no other men know :)
It's intriguing like finding an unknown world...


What I do in my leisure time?
I like to stay outside during my free time chilling with family or friends. But I don't go in for sports hardly despite leading a healthy lifestyle. I like being around nature, breathing fresh air, walking through the forests and swimming in the lakes or seas. Observing sunsets with my future soulmate is my little romantic dream. I like to go the theaters or cinema from time to time because I believe that touching the art is thing which can recover and enrich a person`s soul. I hope that my future husband will share my interests with me.
About my family
I was born in a little town and in a small but loving family. We are very close to each other. I have an elder brother who is 35. When we were children he always protected me and showed me the wonders of this world. My family gave me a powerful desire to live to the fullest and they prepared me for the realities and miracles of this life.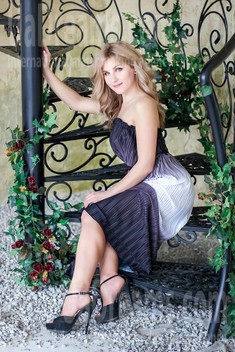 See her fascinating movements and charming smile...
Feel as if it was your first date with this lady — it is worth 1000 pictures!
Watch this video for FREE
Domestic abilities
As I work in a dental clinic as an administrator and I`m related to cleanness directly, my favorite part is to tidy my flat. I keep it in excellent condition without any dust or disorder. I am rather consistent person, that`s why I don`t appreciate looking for something for long without knowing where exactly it should be at home. My friends even tell me that I know where their things are kept at their homes even better than they do)))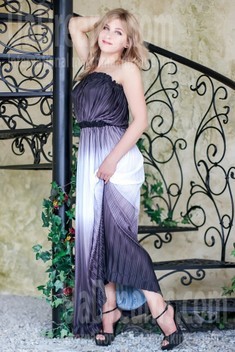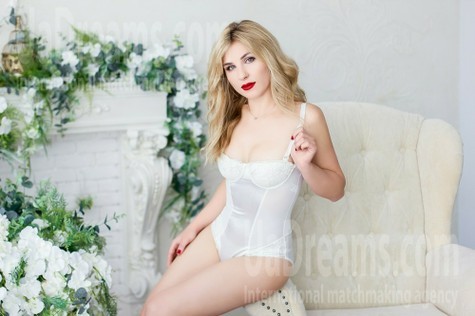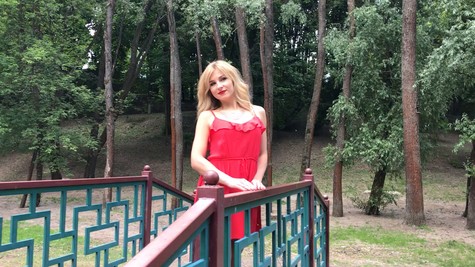 Get a much better idea of the lady's personality!
Discover her life and secrets no other men know :)
It's intriguing like finding an unknown world...


The type of man that I desire
Since childhood I dream of meeting a man who will be a real prince for me and will make my life an ideal fairytale. Of course, I understand that all people have their advantages and disadvantages in our reality but I`m sure that if you are in love with somebody, all your peculiarities will be accepted and trusted. I hope that my future husband will be honest and tender with me, he will need me in any situation and I`m sure that I will be the greatest support and inspiration for him. I believe that only together with your beloved you can reach any goal and make all the dreams come true.