New lady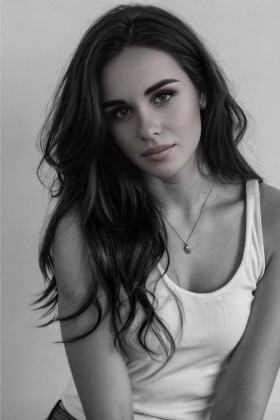 Birth Date
Height
Weight
Eyes
Hair
Build
Glasses
She is
Smoke
Drink
21 October
168cm 5' 6''
53 kg 117 lbs
green
brown
slim (slender)
No
right-handed
No
Socially
Birth Date
City
Height
Weight
Eyes
Hair
Build
Glasses
She is
Smoke
Drink
I'm looking for
21 October
168cm 5' 6''
53 kg 117 lbs
green
brown
slim (slender)
No
right-handed
No
Socially
Marriage, Romance, Friendship, Relationship, Dating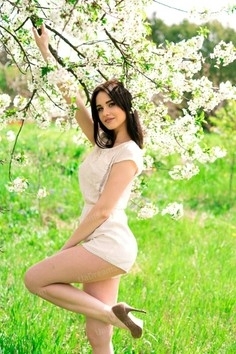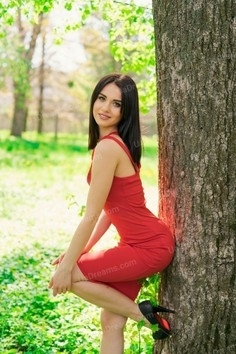 What I do in my leisure time?
Hi!...Welcome to my page, dear! If you're here, it means that something attracted you. This is the beginning of our history, and I hope that you're ready to learn more... Let me tell you about myself and my free time. I'm a good lady from Sumy, friendly, easy-going, and have a good sense of humor! I'm active, like sport, dancing at home, walking - because I like nature and a healthy lifestyle, reading, and I like to learn something new and improve myself all the time. I do not like being bored)) Also, I like new ideas and adventure! And you? Would you like to hear more?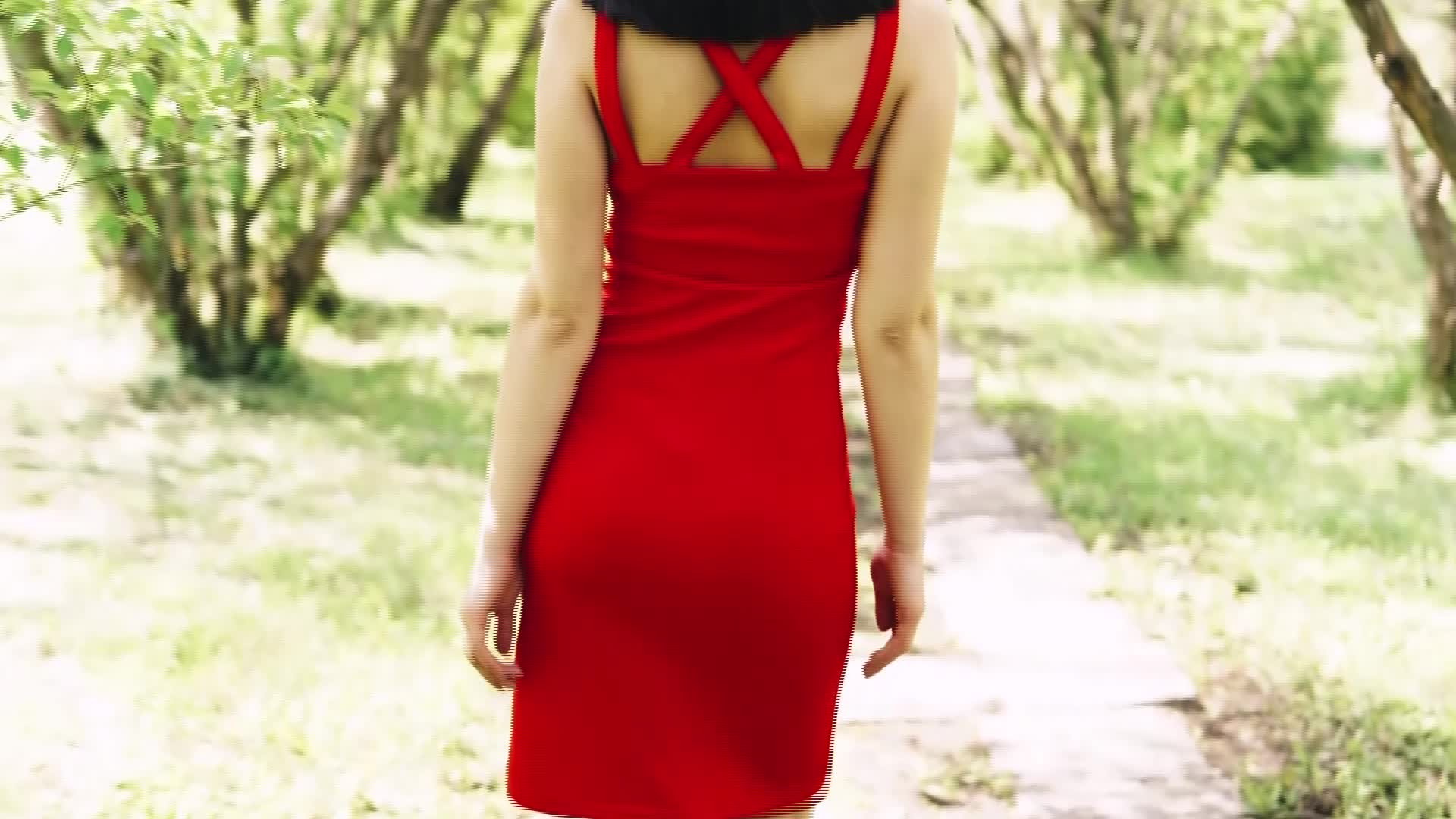 Our personal opinion of this Lady
Ilona is a bright and good lady. She is beautiful and has a cute smile))) Also, she is smart, has serious goals, a positive, kind, and intelligent person!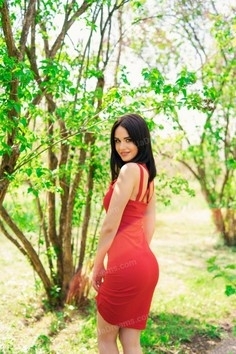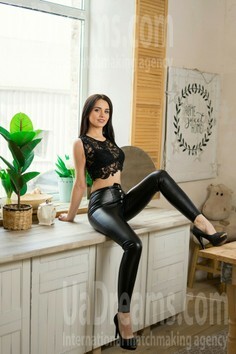 The type of man that I desire
I am an ordinary lady, who wants love and understanding. I need a man who will always be by my side no matter what. I'm not looking for the perfect man, because I understand- it's impossible! But for me, loyalty and care are very important. I wish my man to be kind, outgoing, full of new ideas, romantic, and family-oriented. Are you ready to give it to me ?? Can you be the man of my dreams?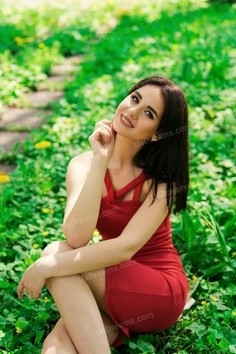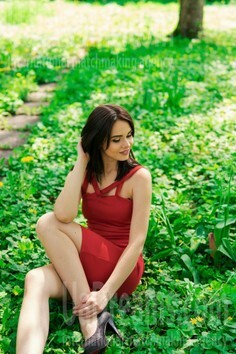 About my family
My family is really important to me! My parents divorced when I was a child, but despite this, they continue communication and can help each other at any moment. I'm really happy because of this! They support me all the time and I like to spend my free time with my mom and dad)) My mom raised me. She is an amazing woman, kind and honest! She is my best friend and I'm really happy to visit her and talk about everything! Also, I have a brother))) But I think, it's time to create my own family :)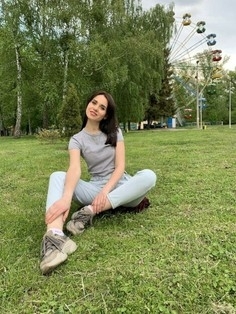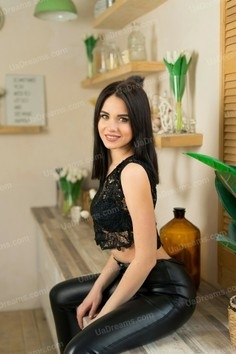 My typical day
My day is a time for some new things and ideas! I hope you'll enjoy reading this part of my profile! Usually, I wake up early in the morning because I have a lot of work every day...I have to work for more than 8 hours. I love my job but it can be difficult. That is why I need to be full of energy! :) I wear beautiful clothes and do make-up, because I want to be cute and sexy as well!) After work, I like to spend my free time with benefits and positive emotions. I'm a talkative person, that is why in the evening I can sit in a cozy cafe and chat with friends. On my days off I like to go to the gym, visit my mom or dad, dance and cook something delicious at home. Besides, I like baking...what about a tasty pie or a chocolate cake?)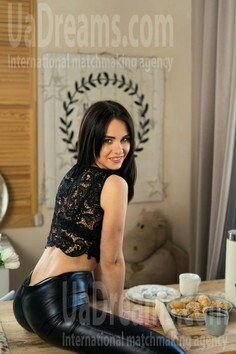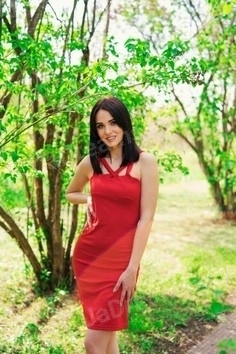 How would I describe myself
I can be a tender kitten or a passionate tigress at the same time. I can be kind and caring, and in the evenings I am ready to do everything for my man to make him happy :) Romantic dinner, romantic atmosphere, and a cozy place for us. It will be just for him, for my perfect one! I hope you'll enjoy it, dear))) But I have the main question... Do you want it?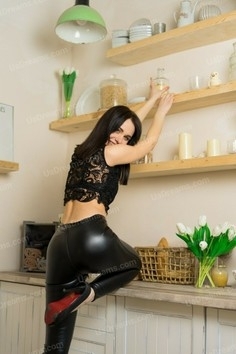 My future goals are
Dear, this story about me and my life! I have a lot of dreams and goals in my life. I want to buy a flat or house, open my restaurant and... I'm looking for a special person, a good man who is ready to create a future with me. This is the main goal for me right now! I want to feel love and spend life with a man who wants to create a strong family. I want my life to become brighter thanks to this man! I wish to create our love story and want to open the first page of our book about love :)