New lady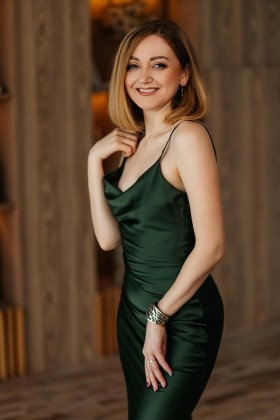 Birth Date
Height
Weight
Eyes
Hair
Build
Glasses
She is
Smoke
Drink
15 June
163cm 5' 4''
59 kg 130 lbs
green
light-brown
petite
Yes
right-handed
No
Never
Birth Date
City
Height
Weight
Eyes
Hair
Build
Glasses
She is
Smoke
Drink
I'm looking for
15 June
163cm 5' 4''
59 kg 130 lbs
green
light-brown
petite
Yes
right-handed
No
Never
Marriage, Romance, Friendship, Relationship, Dating
Field of activity
Government
Marital status
Single and No children
Want to have children?
will decide with my husband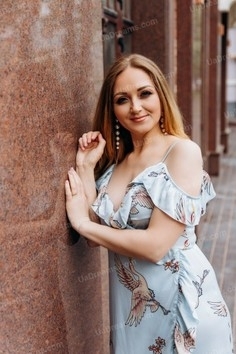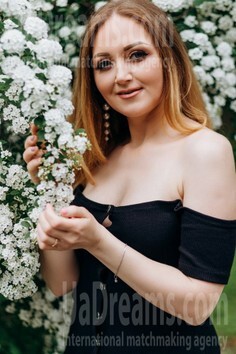 What I do in my leisure time?
I always try to spend my leisure time with benefits for physical and mental health.) I believe that the best rest is a change of activity. I have a very responsible job and sports helps to relax from it. Basically, these are running and yoga classes. I really like nature walks, hikes, campfires with friends. Sometimes I even go to the forest to collect mushrooms. But it's a risk case. I am always distracted by beautiful views and imagine that I am in a fairytale wood.)))))) I think that if I am alone, I can completely get lost.)))) I need a sort of guide for returning me to reality at such moments.))) By the way, sometimes I draw.))) This occupation embodies all my fantasies on paper. Interesting combo, isn't it? Lawyer, yogist, a little artist, and tourist in one person.))) LOL))) But here I am.)))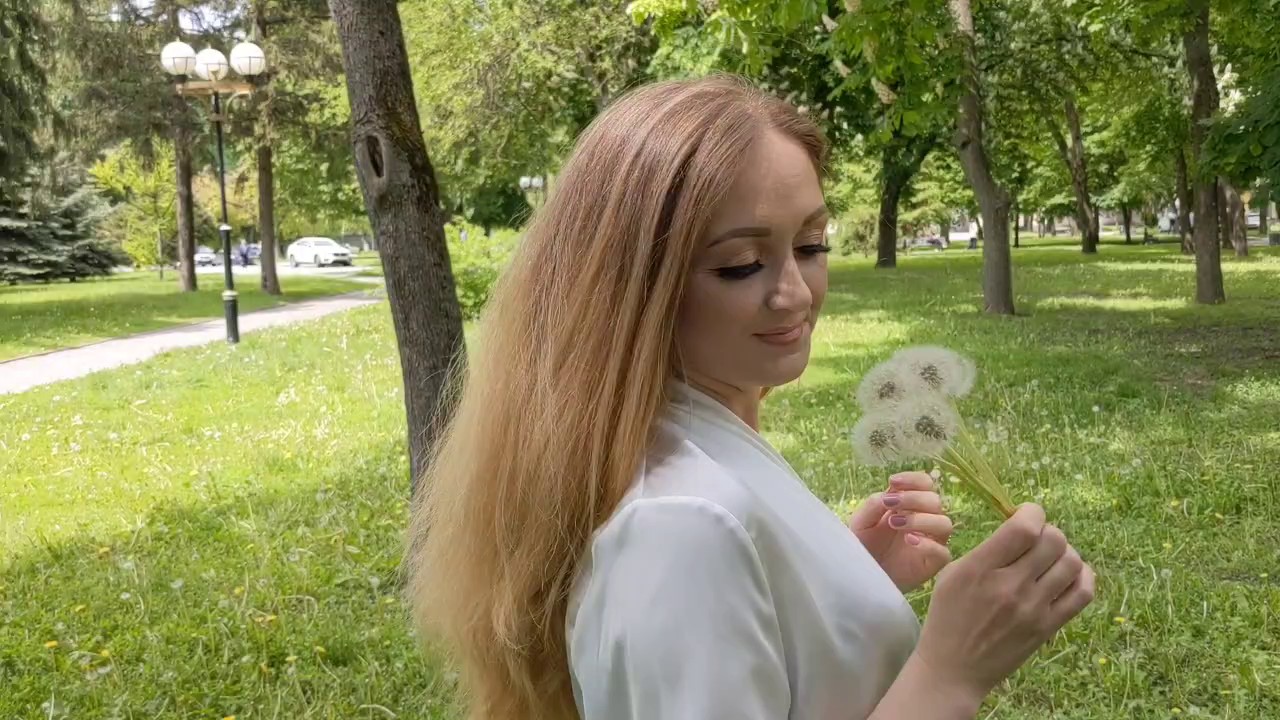 My typical day
Basically, my typical day goes according to this plan: - Wake up at 5:40 in the morning; - A small sports charge for the body to wake up; - Hearty breakfast (before meals I always drink a glass of water, sometimes with lemon); - Work from 8 am till 5 pm; - Then training running or yoga; - After classes of sports it is necessary to eat; - I go to bed at about 11 pm. Sometimes I dilute this schedule a meeting with friends over a cup of coffee or a stroll around the city.))) I would like to have more fun living my everyday life. Or have more free time to implement all my plans for an interesting vacation.)))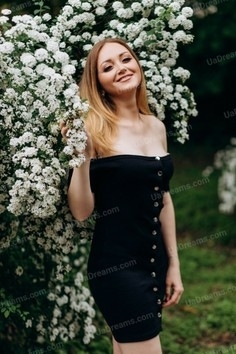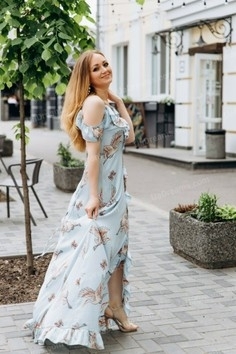 The type of man that I desire
First of all, in a man, as in people in general, I value the ability to love. A person who can love is beautiful anyway. Appearance, age, and material wealth are not particularly important to me. I don't really care about appearance, age, and material goods. For me, a man is a foundation that holds the whole family. And here, of course, for me, such qualities as adherence to principles, loyalty, and moral stamina, the ability to protect your family, and decency play a fundamental role. I want to have a lot in common with my man. For example, I am against smoking and alcohol in large quantities. I am against these bad habits and really want my man to support me in this matter.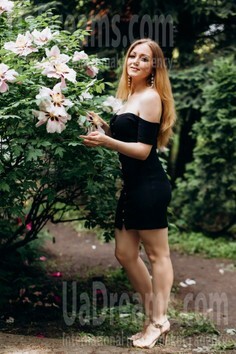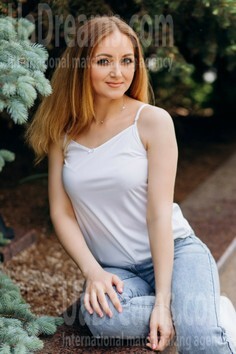 My future goals are
The main thing I am striving for now and what I want, and what I plan is to be happy and enjoy life.))) Specifically, I want to achieve development in my career. It is very important for me to be financially independent. Sometimes I am just overflowed by energy and I feel that I can conquer the whole world. But sometimes I need to feel small and fragile.)) )I am ready to show this side of my soul only to a worthy man. I also think about creating my own family. I dream of having a child. I'm sure I'll be a good mom.)))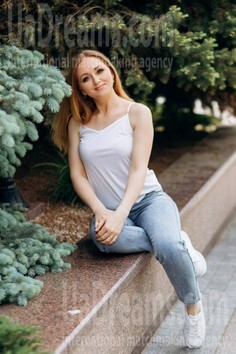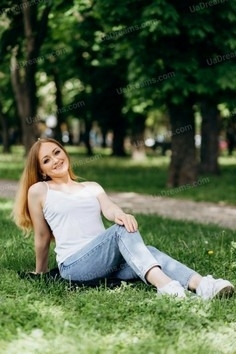 About my family
The most important and valuable thing in life is family. The first is the one in which you are born, and the next is the one that you create yourself.))) The family where I was born consists of 6 people. We are very friendly and happy. I love my parents very much. When I was a child, they never scolded me, even if I was to blame, but only explained the mistake. I think this is a great parenting method. I will adhere to the same canons when I create my family. We all help each other and try to never swear. I have an older sister. She is two years older than me. We are very close.))))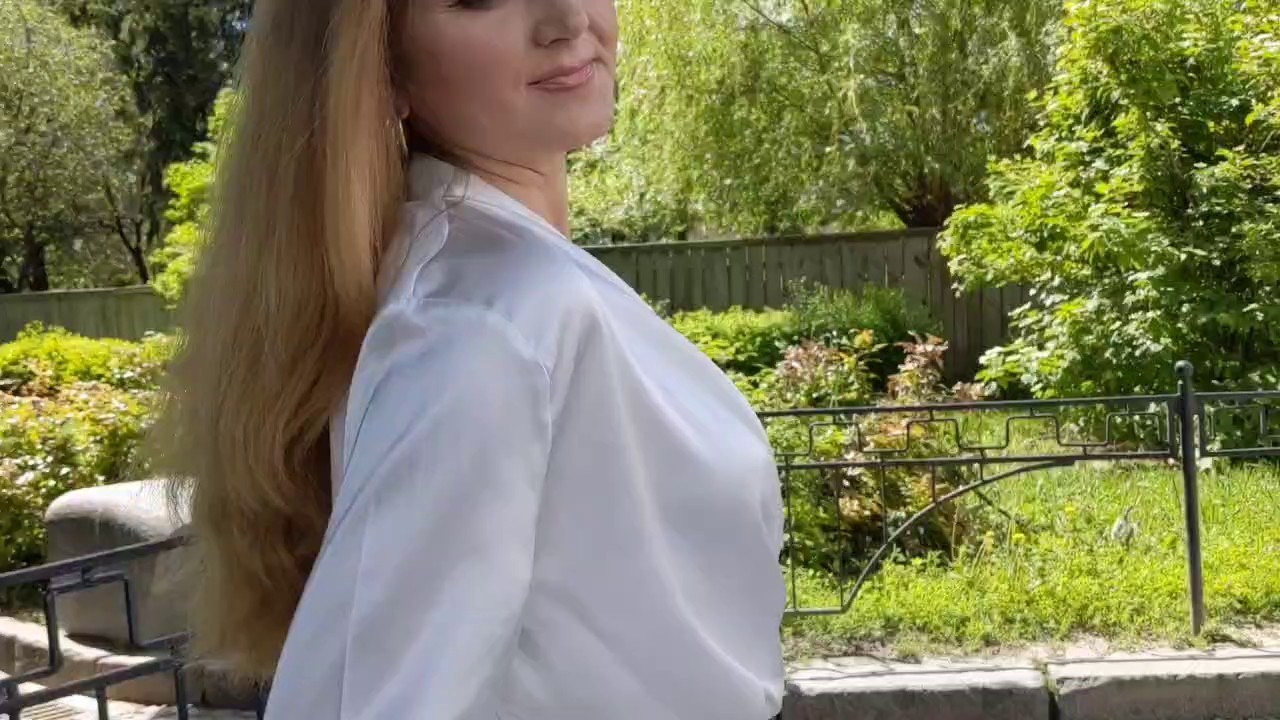 How would I describe myself
I'm a responsible and morally strong person. But inside I feel like a small and sweet princess. I am feminine and love to take care of myself. It is important for me to look nice and tidy.))) In any situation, I do not betray my principles. I'm trying to love myself as I am. I am sure that soon I will meet a man who will like everything about me and even my disadvantages. Although, what am I talking about?))) I'm almost perfect.))) Just kidding.)))) Of course, I have small harmful demons in my head. But I made friends with them.))) As you can see, one of them is my weird sense of humor.)))But with me it is never boring.)))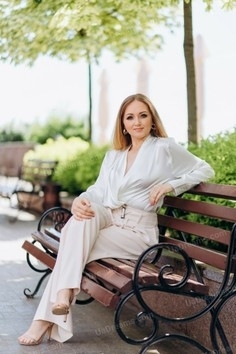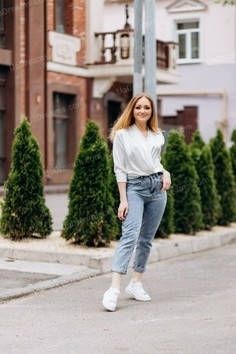 Our personal opinion of this Lady
This lady is responsible and tidy. She is well-groomed and beautiful. A very gentle and warm smile.))) What her lips do not say is read in her eyes. It is immediately evident that she is serious about finding a husband.)) She talks very sincerely about family and obviously already wants to have her own.))