Birth Date
Height
Weight
Eyes
Hair
Build
Glasses
She is
Smoke
Drink
28 October
167 cm 5' 6''
50 kg 110 lbs
brown
black
slim (slender)
Yes
right-handed
No
Socially
Congratulate your lady now, Join the party!
She has birthday today. Join the party!
Birth Date
City
Height
Weight
Eyes
Hair
Build
Glasses
She is
Smoke
Drink
I'm looking for
28 October
167 cm 5' 6''
50 kg 110 lbs
brown
black
slim (slender)
Yes
right-handed
No
Socially
Marriage, Romance, Relationship, Dating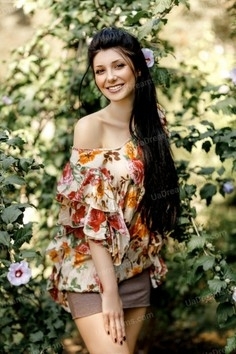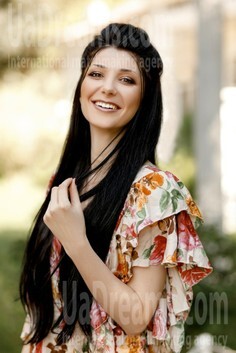 What I do in my leisure time?
My leisure time is very important for me, so I try to spend it usefully and with fun and pleasure. I never lose an opportunity to improve myself, even when I have free time. I choose activities that bring me a maximum of joy and satisfaction. Usually, I go to the gym to keep my figure fit and in good shape. That also makes me happy, peaceful, and balanced. Painting is also one of my passions. I have always enjoyed painting since I was 15 y.o. I do it in my leisure time just to relax and to find my feelings and emotions on the canvas. Besides that sometimes I like to go private with my paint-brushes or a good book, most of all I like to spend my free time actively. I love adventures and spend time with my friends and close people. We always find a way to spend our free time with fun and lots of laughs.
My typical day
My regular day always begins with a delicious breakfast that I prepare for myself. That gives me energy for a new day and all my plans that I came up with. Then I walk to the gym. It definitely helps me to wake up and makes me active and cheerful during the day. After that, I visit my make-up courses. It is my hobby and I hope to make it the business of my life one day. When I get home I like to spend time with my family, relax and read an interesting book. I never skip supper with my family because during our meal we discuss the day we spend, encourage one another, and laugh. I go to sleep not too late, because good sleep is very important to me.
About my family
I grew up in an amazing family, which consists of my parents and grandparents. We live together in the comfort of our home. I consider myself a happy person and a loving daughter because my mom is my best friend and always supports and takes care of me. I wish I could be such a fantastic mom for my children one day. There is also one member of our family that I should name...it's our cat. She lives with us for almost fifteen years and she is a real queen of our home! Well...at least she thinks so!)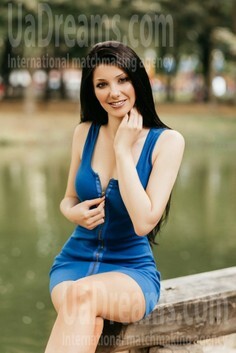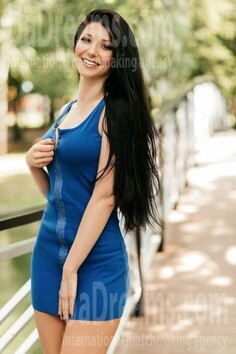 My future goals are
I am a young woman with lots of plans and hopes for the future. First of all, my dream is to find real love and partner with whom we will go side by side for all our lifetime. I wish to build up a happy family one day and live in happiness, joy, and love, sharing our positive energy and supporting each other in all situations. I like to improve myself as a personality and get better in my skills every day, so my goal is to finish my study and become a good specialist in law one day. Besides my study, I love to make women feel pretty and special, so I dream one day to open my own beauty space and become a successful businesswoman. I wish in my future I will be a successful and happy woman with the best husband and adorable children.
Our personal opinion of this Lady
Nataliia is a very positive and active girl. She is very creative and passionate about all that she is doing. She is young and ambitious but she is searching for a person who will be a leader in their relationships. She is really kind and soft in interpersonal communication and you can feel her warmth and sincerity from the first sight.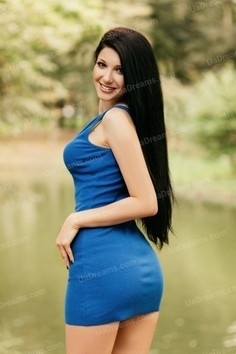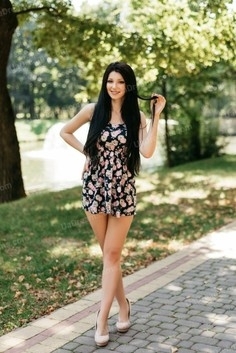 How would I describe myself
I am a very creative and outgoing girl with a kind and internal personality. I have a loving heart and love to share my warmth with my close people. I love my family and my friends and their welfare is important for me. I prefer an active lifestyle and improve myself as a personality. My dream is to open my own beauty salon one day and make other women happier. I think the most important things in life aren't material things. I mean love, support, trust, and sympathy are most important in life and it helps to build a lifetime relationship that I dream of.
The type of man that I desire
I am open to interesting and joyful conversations and new acquaintances. I would like to meet a man with a kind heart and a good sense of humor. I am looking for a man who makes me feel happier and whom I could trust. It would be great if we could find out some common interests and reach a mutual understanding. I think those things as trust, mutual understanding, and support are the signs of true love. And I am ready to build up relationships based on these qualities. I would like to meet a man who is ready to make a family and enjoy life together.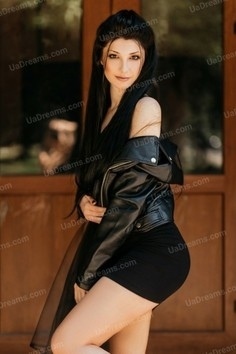 Lady will meet you in 11 hours Good luck!
Lady wants to chat with you in 11 hours
Lady offers to move chat for 11 hours
Lady declined invitation, but explains why:
Thanks but I can't come. Thanks though! Appreciate it!
She's online and waiting for you!
Lady is late, will be at 12:30