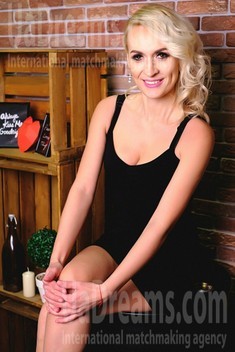 Our personal opinion of this Lady
Galina is beautiful, educated and charismatic person, she has a kind smile and she is very calm and polite. She seems to be a caring mother and interesting personality!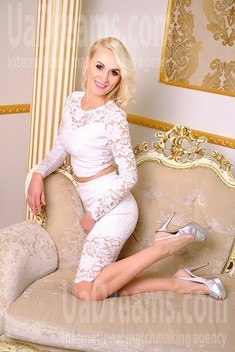 My future goals are
I am family-oriented person despite the fact that I like to be active and developing. The first task for me here and in general is to find a decent man for creating a good couple, the family with all values like trust, sincerity, understanding and love. I want my son to have an example of how to be happy with another person. I want to see other countries and try to live another life than I was living before, to see the difference and learn more about this world. I am very open for all the knowledge. Also, I want to have a family business, something common, but not connected with big money because money can make people arguing, I do not like it.
See her fascinating movements and charming smile...
Feel as if it was your first date with this lady — it is worth 1000 pictures!
Watch this video for FREE
How would I describe myself
It is not easy to talk about myself because your opinion and mine can be quite different. :) I am a cheerful and confident woman. I like to be happy, to laugh and make other people laugh. I am easy-going and calm, I see the world positively and try to understand people who are around me. I am caring and loving a mother and hope to be the same loving wife for my man. I am used to be strong to the life challenges, but I want to be tender and dependent to my man. I am romantic enough and I love the beauty of nature and the world around. The only desire I have is to be happy and make one more person happy. :)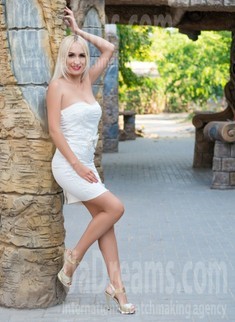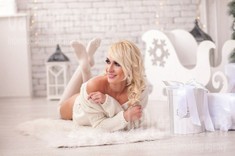 About my family
I was born and lived all my life in my beautiful native city Nikolaev. My parents were very kind people and I loved them very much, but it is a pity I am alone now without them, they were gone some years ago. My only family now is my son Egor and brother Eugene, but he is elder than me for 14 years and he has his own family, and a cousin Anatoliy. I adore my family because we love each other, take care of each other and we are very friendly without having conflicts, we try to understand each other first before saying something.
What I do in my leisure time?
I try to spend as more leisure time as possible with my family, my son. It gives me the feeling that I am full. I love nature, walking, I like communication and being outside. I love sports and visiting the gym. I love swimming in summer and going to the beach with my son or friends. At home, I like to cook something tasty and watch some movies, news, read a book or just turn on my favorite song and listen to it for hundred times. :) Have you ever experienced something like that? I like to do something together with my son, handmade, decorating, reading, and watching TV programs.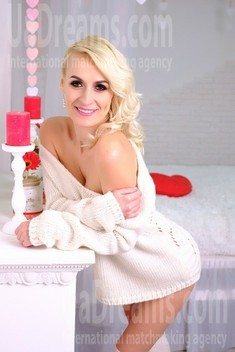 Domestic abilities
I live alone with my son and do everything by my own. I am accustoming my son to help me and he likes it. We do not have animals at home because we have not so much free time, but I like flowers and take care of them. I like cooking very much especially when I have time to cook something tasty, I know a lot of receipts from Ukrainian cuisine and I think that homemade food is the healthiest, but sometimes it is pleasant to eat outside, to feel another atmosphere. I do everything at home: cleaning, washing, ironing, and even some designer's decisions! :)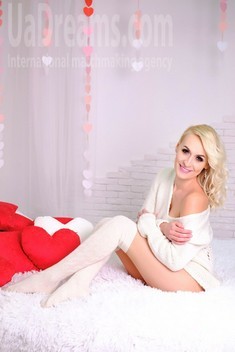 My typical day
I used to wake up early, but I like to stay in bed on weekend longer. :) Breakfast is always something fresh and tasty - because it is your first portion of energy for the whole day. I drop my son off to school and go to work. I have 8 hours working day and I am usually not tired after it, but full of strength to take my son from school and then go to the gym or have a walk outside. I help my son with his homework, but he is very independent and smart in his years, I think he will be a very good husband for one lucky girl. :) We try to have the diner together with my son because family dinners are very important, it is our little tradition.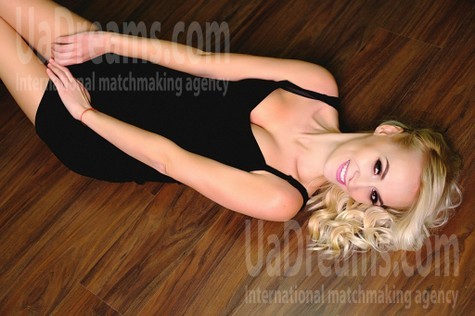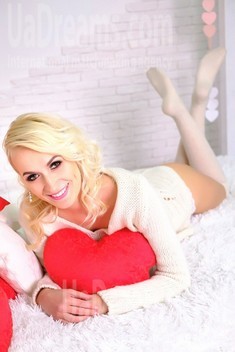 The type of man that I desire
I will love a man, not for his appearance, money or success. I consider people in a couple need to be partners and get everything together, share everything together. I like kind and honest men, who have the aim in life and who can respect family, a man who is not lazy but tries to develop himself and make the life better. Someone who has the pursuing for happiness and love, who shares the same opinions with me and feels the chemistry about me because I am a passionate woman. :)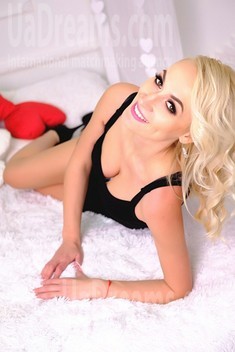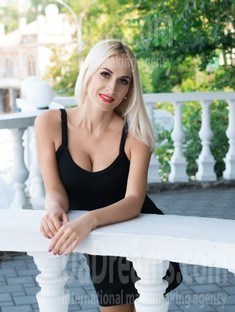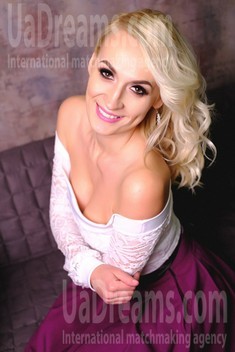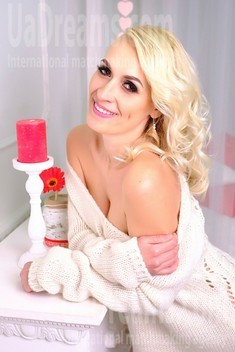 Get a much better idea of the lady's personality!
Discover her life and secrets no other men know :)
It's intriguing like finding an unknown world...


Get a much better idea of the lady's personality!
Discover her life and secrets no other men know :)
It's intriguing like finding an unknown world...