New lady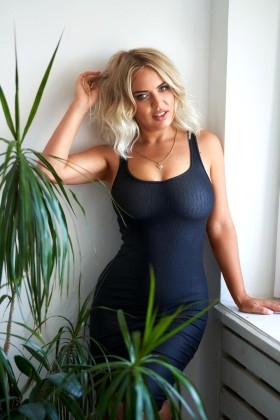 Birth Date
Height
Weight
Eyes
Hair
Build
Glasses
She is
Smoke
Drink
23 March
168cm 5' 6''
60 kg 132 lbs
grey
blonde
slim (slender)
No
right-handed
No
Socially
Birth Date
City
Height
Weight
Eyes
Hair
Build
Glasses
She is
Smoke
Drink
I'm looking for
23 March
168cm 5' 6''
60 kg 132 lbs
grey
blonde
slim (slender)
No
right-handed
No
Socially
Marriage, Friendship, Relationship, Dating
Occupation
Commodity expert
Marital status
Single and No children
Want to have children?
will decide with my husband
What I do in my leisure time?
In my spare time, I enjoy developing my personal qualities and growing as a person. As a result, I frequently care for stray animals and am glad to help and support those in need. I lead an active lifestyle and enjoy spending time outdoors and traveling. I also like to stay fit by going to the gym regularly.
About my family
My Mom is a huge part. She has a special place in my heart, and I care deeply about her. I spend a lot of time with her, and each time she teaches me new secrets and wisdom. We have a lot of trust in each other.