Birth Date
Height
Weight
Eyes
Hair
Build
Glasses
She is
Smoke
Drink
21 December
160 cm 5' 3''
50 kg 110 lbs
brown
brown
slim (slender)
No
right-handed
No
Socially
Marital status
Divorced and I have children / 1 boy / 1 girl
Children age
16 y.o.24 November 12 y.o.13 January
Want to have children?
will decide with my husband
Share your love with Snezhana!
Share your love with Snezhana!
Birth Date
City
Height
Weight
Eyes
Hair
Build
Glasses
She is
Smoke
Drink
I'm looking for
21 December
160 cm 5' 3''
50 kg 110 lbs
brown
brown
slim (slender)
No
right-handed
No
Socially
Marital status
Divorced and I have children / 1 boy / 1 girl
Children age
16 y.o.24 November 12 y.o.13 January
Want to have children?
will decide with my husband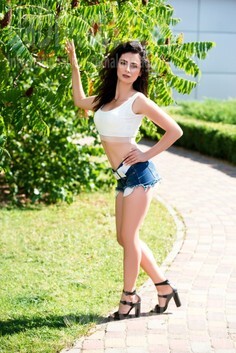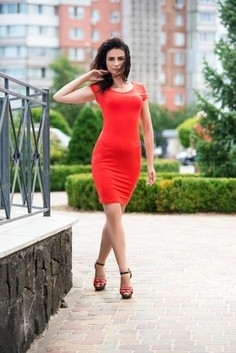 My future goals are
Our main goal should be happiness. Who thinks about this in youth? When you are attracted by everything at once. Right? This understanding comes later. Happiness is when people understand you, but first of all, you need to understand yourself. If you do it you will see your purpose in life. Even if this is only a dream, but with a strong desire you can make your dream come true. You just need to go to it step by step. Enjoying the process, enjoying your accomplishments. It will be not easy but interesting.
My typical day
I am an early bird, usually I start my day with Yoga, then cook a tasty breakfast, wake up my kids and after it I go to work. I always wake up with positive emotions and good mood. It gives me strength for the whole day.
About my family
I live with my kids, we are very close and supportive family. They are my main treasure. I am trying to give my kids all and make their life brighter. We are used to spend time together and discover something new. Also I have 3 sisters and 1 brother. We are used to meet at parents house on holidays and enjoy our time together.
How would I describe myself
I am one man woman. Family is on the first place for me.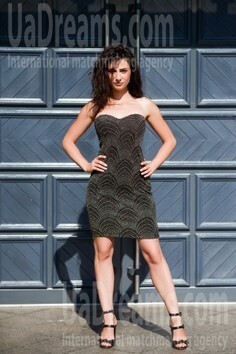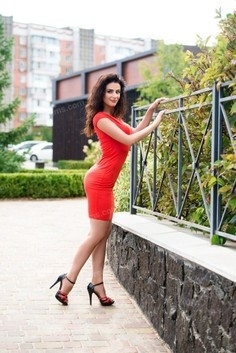 What I do in my leisure time?
I like to read books, meditate, watch a good movie, draw pictures, dance. In winter I play snowballs with my kids or go to the ice rink. We like to be outside and have fun together. In summer time I like fishing, collect berries and mushrooms in the forest. Real adventure. Also love the sea and traveling).
Our personal opinion of this Lady
Very beautiful, caring and family oriented woman.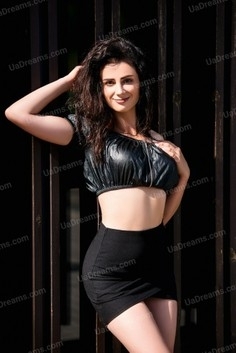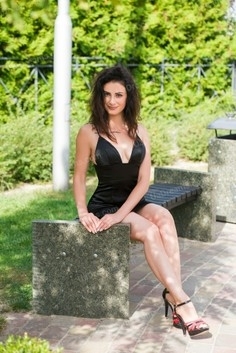 The type of man that I desire
In my understanding, the ideal man is the one who will love me, the one whom I can follow. He must be loyal, loving, tender, smart, caring. A man whose words are not thrown into the wind, who will keep his promises. I think these are the most important traits.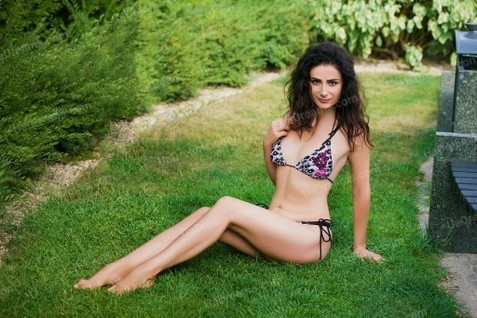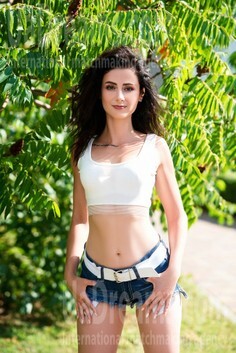 Lady will meet you in 11 hours Good luck!
Lady wants to chat with you in 11 hours
Lady offers to move chat for 11 hours
Lady declined invitation, but explains why:
Thanks but I can't come. Thanks though! Appreciate it!
She's online and waiting for you!
Lady is late, will be at 12:30