Birth Date
Height
Weight
Eyes
Hair
Build
Glasses
She is
Smoke
Drink
8 May
172 cm 5' 8''
63 kg 139 lbs
brown
brown
average
Yes
right-handed
No
Socially
Marital status
Divorced and I have children / 1 girl
Children age
5 y.o.5 August
Want to have children?
will decide with my husband
I'm looking for
Marriage, Romance, Friendship, Relationship, Dating
Share your love with Viktoria!
Share your love with Viktoria!
Birth Date
City
Height
Weight
Eyes
Hair
Build
Glasses
She is
Smoke
Drink
I'm looking for
8 May
172 cm 5' 8''
63 kg 139 lbs
brown
brown
average
Yes
right-handed
No
Socially
Marriage, Romance, Friendship, Relationship, Dating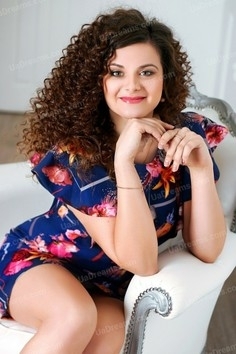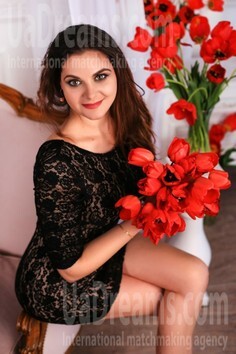 The type of man that I desire
Erich Fromm said: "Love is a dynamic interest in life and development of the object of love". I hope to find a man who will share my vision of love and relationship. My ideal man has to be independent, confident and responsible, caring, attentive, understanding. I need him to be a good father. I like when man shows his love and care in smallest details such as as flowers. I expect my man to be honest and open-minded, as healthy relationship is based on mutual respect and honesty. Man and woman have to talk to each other, to respect each other's interests and needs. The family should be based on peace and love. Insults and violence are totally unacceptable. I also would like my man to be without bad habits.
What I do in my leisure time?
I am very artistic and creative. I adore creating beautiful things by myself. Especially I love beading and "diamond mosaic" technique. I am inspired with different things: nature, love, people, new emotions... I love self perfection and psychology. I practice yoga which helps me to find harmony in my body and soul. I also practised Eastern dancing when I was a student, so it helped me to love sports. I am planning to attend pole dancing lessons soon. I also love watching interesting films and reading books. My favorite film genre is documentary but I also don't mind other genres.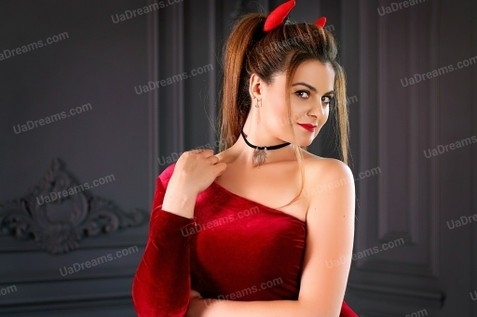 My typical day
Each morning I wake up with a smile. It is important to begin the day positively =). The first thing I do is hugging my beloved daughter. We often cook something tasty for breakfast together but if the little one is busy watching her favorite cartoon, I will cook a delicious breakfast myself. When it is cold outside my daughter and I love to stay at home and have some fun: to read an educative book, to watch an interesting family film, to create something with our hands (to draw, to bead, etc.) or to play funny games.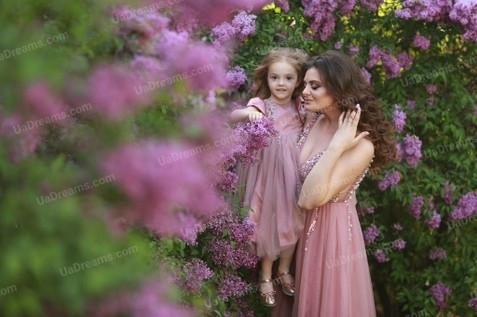 About my family
I have a big family of 5. I am not the only child in our family: I have an older brother, and a cousin with whom I often spent time in childhood in the countryside. But I prefer urban life. I love both my mother and father. I think that the family is the most important thing in person's life. It is wonderful to spend time together, to have some family traditions. For example, my family likes New Year very much. We like to decorate a Christmas tree together and in warm time of the year we like to go out for a picnic to some beautiful places.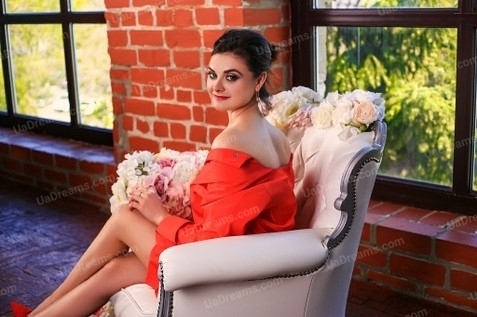 Our personal opinion of this Lady
Viktoria is an attractive and cheerful woman. She is artistic and creative. These features of character are important for a young woman, as we guess the man will never be bored beside her. Viktoria is a caring and loving mother. She loves children and knows how to get on with them. Also, Viktoria seems to be smart and curious, she is interesting to talk to. She is ready and opened for new relationship and new emotions. She seems to be loving and caring but also she needs to be loved and treated in a proper manner.
My future goals are
I am very open-minded and ready for changes. I am not afraid of anything and I think everything that happens in our life is for a reason and with its benefit. As an artistic personality I never stop dreaming. I dream about wonderful future for me and my little daughter. I am going to give her the best and to support her in all spheres of life. I want a big friendly family filled with love, mutual understanding and children's laughter. Some of my personal goals are travelling and discovering new countries such as Japan, Dominican Republic and Thailand. I have already been to USA (Texas State), and Sri Lanka and want to see more countries and cultures.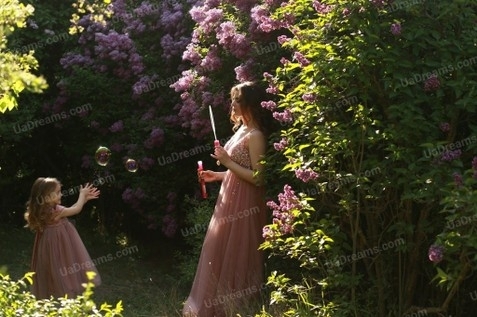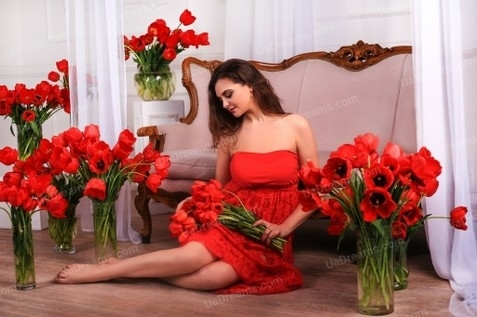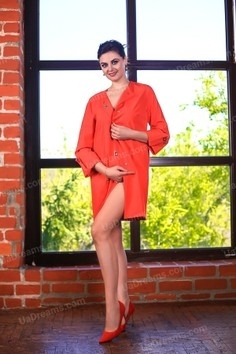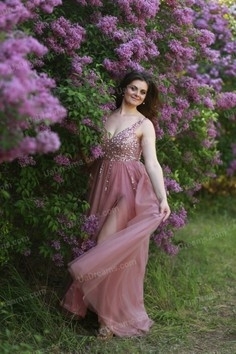 How would I describe myself
I am very artistic, optimistic and open minded. My world is bright and happy with the scent of Mojito =). I believe in true love and friendship, even between a man and a woman. I love to learn new things about the world around us, to discover something new. For instance, now I am developing my knowledge in nutrition and children psychology. I am interested in reading such authors as Louise Hay and Alexander Podporin who caught my attention with their positive attitude to life and motivation. My favorite films are "The Pursuit of Happiness" and " A Star Is Born". I also do not mind listening to music and I prefer such Ukrainian singers as Ani Lorak and NK. If talking about kitchen preferences, I would name Italian cuisine among my favorite once. I also adore seafood, nuts and fruit. I like sweets and my favorites are "Rafaello". My favorite drink is water =). My favorite colors often change but now they are blue and green as they are associated with pure sky and deep sea...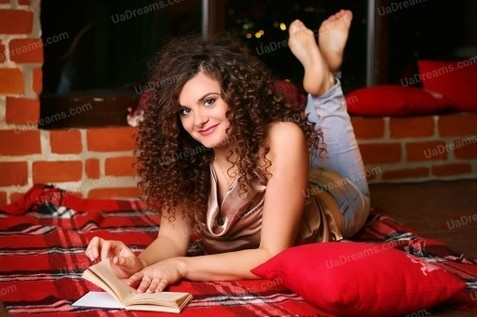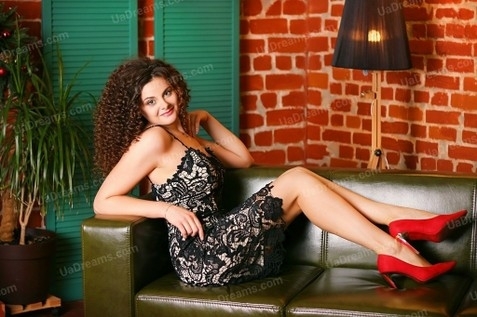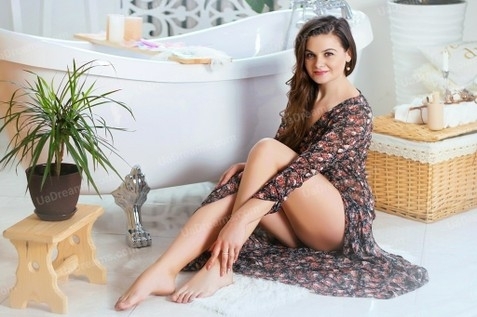 Lady will meet you in 11 hours Good luck!
Lady wants to chat with you in 11 hours
Lady offers to move chat for 11 hours
Lady declined invitation, but explains why:
Thanks but I can't come. Thanks though! Appreciate it!
She's online and waiting for you!
Lady is late, will be at 12:30