Wszystko o żonach z Rosji
Czy zastanawiałeś się, czy Rosjanki naprawdę są piękniejsze, bardziej stylowe i kobiece, niż wszystkie inne dziewczyny? Jeśli myślisz właśnie tak, chyba szukasz swoją miłość za granicą i chcesz znaleźć żonę z Rosji. Więc, jest już najwyższy czas, żeby dowiedzieć się wszystko o dziewczynach, kobietach i żonach z Rosji, rozwijać pewne mity o nich i poznać pięknych dziewczyn z Rosji!
Dlaczego żony z Rosji są piękne?
Wiele obcokrajowców, jakie odzewdzili Rosję, mówią, że nigdy nie widzieli tak dużo uroczych kobiet. Ich miłe uśmiechy, błyszczące oczy, piękne włosy, kuszące kształty i długie nogi fascynują mężczyzn. Niemniej jednak, dzieczyny z Rosji mają jedną pozytywną cechę: wiedzą, jak zachować to piękno z postępem lat.

Rosyjskie żony są aktywne i chętnie uprawiają sport. Jeżdżą rowerami, uprawiają aerobik, jogę, tenis i wiele innych różnych dyscyplin sportu. Czy to nie jest cudowne odcucie, codziennie widzieć zdrową i sprawną żonę, przytulać ją i być dumnym z nią?
Mogłeś śłyszeć mit o tym, że Rosjanki używają za dużo makijażu. Ale teraz one oglądają wiele programów, dotyczących stylu, więc dzisiaj zobaczysz na ulicach Rosji wiele kobiet, jakie mają dość minimalistyczny oraz bardzo piękny makijaż. Używają szminki delikatnych kolorów, znają różnicę między dzienną a wieczorową kreacją i często pytają swoich mężczyzn, czy podoba im się, jak wyglądają. Te kobiety naprawdę myślą, że najważniejsze jest nieustannie zdobywać nową wiedzę, podążać za obowiązującymi trendami i wyglądać zawsze na czasie. Nawiasem mówiąc, możesz zobaczyć, jak robimy zdjęcia naszym dziewczynom.
Dlaczego Rosjanki nie są zainteresowane karierą?
To jest jedno z głównych pytań, jakie martwią mężczyzn z różnych krajów. Czy wogóle nie chcą pracować? Czy będziesz musiał finansowo wspierać kobietę z Rosji całe życie? Nie!
Odpowiedź jest bardzo prosta: Rosjanki chcą pracować i potrafią robić to bardzo dobrze, ale wolą zalożyć rodzinę, niż poświęcić wiele lat wylącznie rozwoju kariery.
Matki i babcie uczą swoich córek i wnuczek, że celem każdej kobiety jest założenie rodziny i urodzenie dziecka. Więc dziewczyny podtzymują tą tradycję. Dlatego często spotyka się sytuacja, gdy cudowna nauczycielka albo menedżer rezygnuje z jej stanowiska, żeby spędzać więcej czasu z mężem albo wychowywać dziecko. To są wartości, jakich nie da się kupić, i Rosjanki dobrze o tym wiedzą.
Oczywiście, musimy rozpatrywać każdą szczególną sytuację. Czasem mąż nie chcę, żeby jego żona zostawiła pracę, więc ona pracuje dalej.

Czy będzie łatwo żonie z Rosji dostosować się do nowych warunków w innym kraju?
Prawie wszystkie kobiety w Rosji mają wyższe wyksztalcenie oraz interesują się językami obcymi. Rozumieją, że o wiele łatwiej jest nauczyć się jezyka obcego, na przykład angielskiego albo polskiego, niż prosić swojego męża nauczyć się rosysjkiego. Rosyjski to bardzo trudny język z wieloma przypadkami i skomplikowanymi znaczeniami słów. Dlatego każda kobieta z Rosji chętnie nauczy się Twojego ojczystego języka.
Takie podejście pozwała Rosjankom dość szybko dostosować się do nowego kraju. Jeśli nauczy się Twojego języka, będzie mogła robić wszystko sama: chodzić na zakupy, rozmawiać z Twoimi krewnymi i przyjaciółmi itp. Przez kilka lat jej znajomość języka obcego będzie tak dobra, że będzie rewelacyjnie czuła się w Twoim kraju.
Co do innych językow obcych, takich jak niemiecki, włoski, francuski, hiszpański itd., ruskie kobiety też będą uczyły się ich chętnie. To nieważne, z jakiego kraju pochodisz i w jakim języku rozmawiasz. W każdym razie Twoja żona nauczy się Twojego ojczystego jezyka i dzięki temu Twoje życie ułatwi się.
Czy żona z Rosji interesuje się Twoją sytuacją finansową?
Rosjanki mają bardzo zdrowe podejście do tego pytania. Tak, Twój stan finansowy interesuje ich, ale inaczej odbierają dobrą sytuację finansową. Standardy życia większości rodzin europejskich są o wiele większę, niż standardy życia rosyjskich rodzin. Więc kobieta nigdy nie będie wymagała od Ciebie ogromnego bogactwa, bo rozumie, że każde bogactwo jest wynikiem codziennej wytężonej pracy, i zarobić dużo nie jest łatwo. Ona szanuje i ceni wysiłki, jaki robi jej mąż.
Jeśli zdarza się taka sytuacją, że mąż Rosjanki traci pracę albo ma jakieś kłopoty finansowe, ona zawsze będzie wspierała go na duchu. Będzie cierpliwie czekać, zanim stan finansowy poprawi się albo nawet pomoże mężowi szukać dodatkowych zarobków.
Jak uniknąć oszustwa w trakcie komunikowania się z kobietą z Rosji?
Nie możemy powiedzieć tego o wszystkich serwisach randkowych, ale UaDreams gwarantuje swoim członkom naprawdę bezpieczne randki.
Nie możemy powiedzieć tego o wszystkich serwisach randkowych, ale UaDreams gwarantuje wszystkim swoim członkom bezpieczne randki. Na UaDreams są zarejestrowane tylko około 1000 dziewczyn, dokumenty wszystkich są systematycznie sprawdzane. Na UaDreams nie spotkasz zamężnych kobiet! Wszystkie one są singielkami i szukają mężczyznę swoich marzeń. Wszystkie marzą o założeniu zdrowej i kochającej rodziny.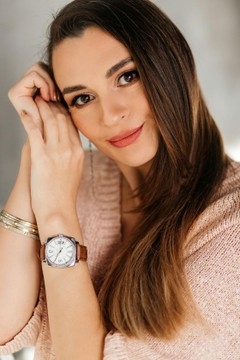 Vita 9326
Anna 9158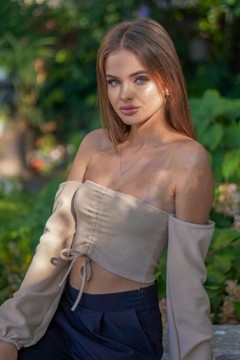 Olya 3544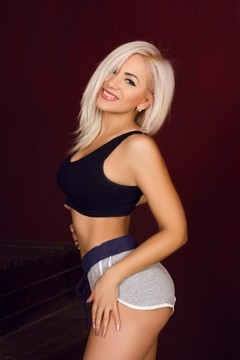 Natali 2937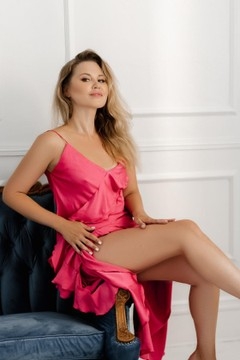 Olena 8661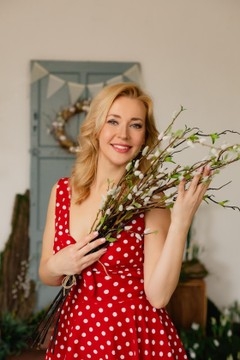 Tanya 3005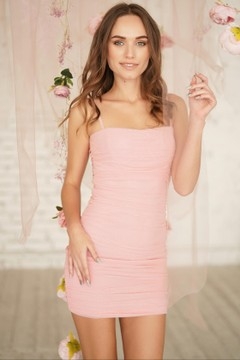 Alina 9322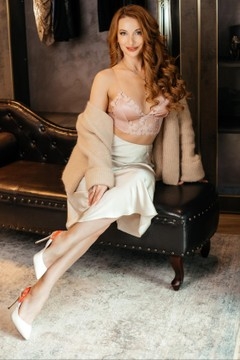 Svetlana 9483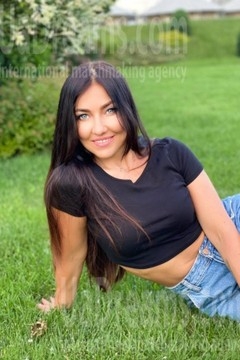 Nataly 9459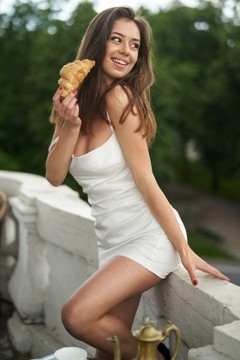 Sasha 9018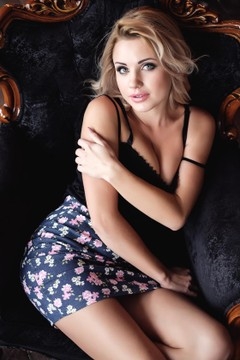 Olga 4680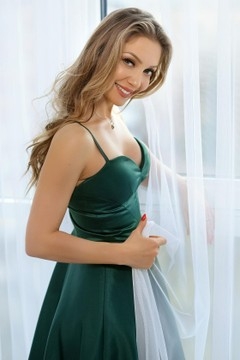 Anna 9135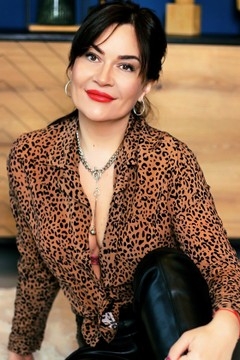 Mira 4619
Kate 9254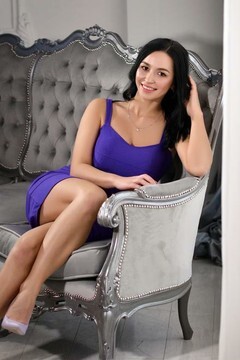 Olichka 8879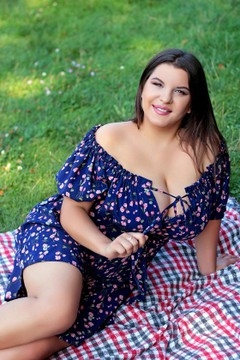 Lyubov 9694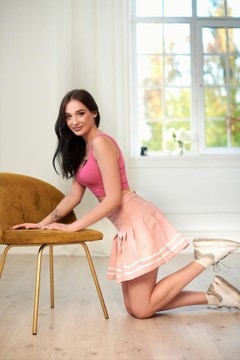 Nastya 9700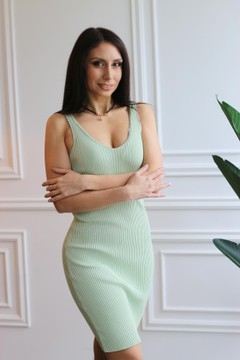 Natalie 9420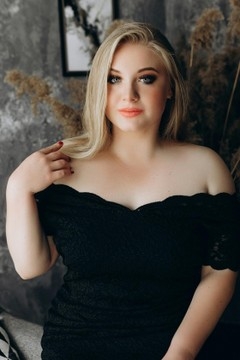 Kate 3531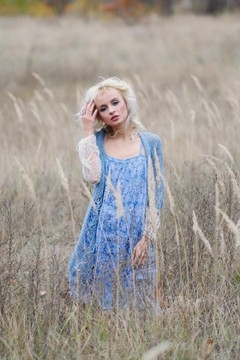 Anna 5984
Support questions
Support: Good afternoon, Justin!
Help is needed?
You: Goodafternoon, I would like to pics of ukraine girls