Slavic ladies and their unique facial features
07 Sep 2020
That's a fact that Russian, Ukrainian and Belorussian ladies are connected and sometimes have the same features. They may look like each other but they are different. Every nationality is similar because of their neighborhood and close location, however, they are different because every nationality has unique features. Of course, there is something in their appearance that makes them different and unique, there are different features of character for every nation, for sure. There are a lot of things in common and there is national identity. Let's find out what they are.
What facial features do Ukrainian women have?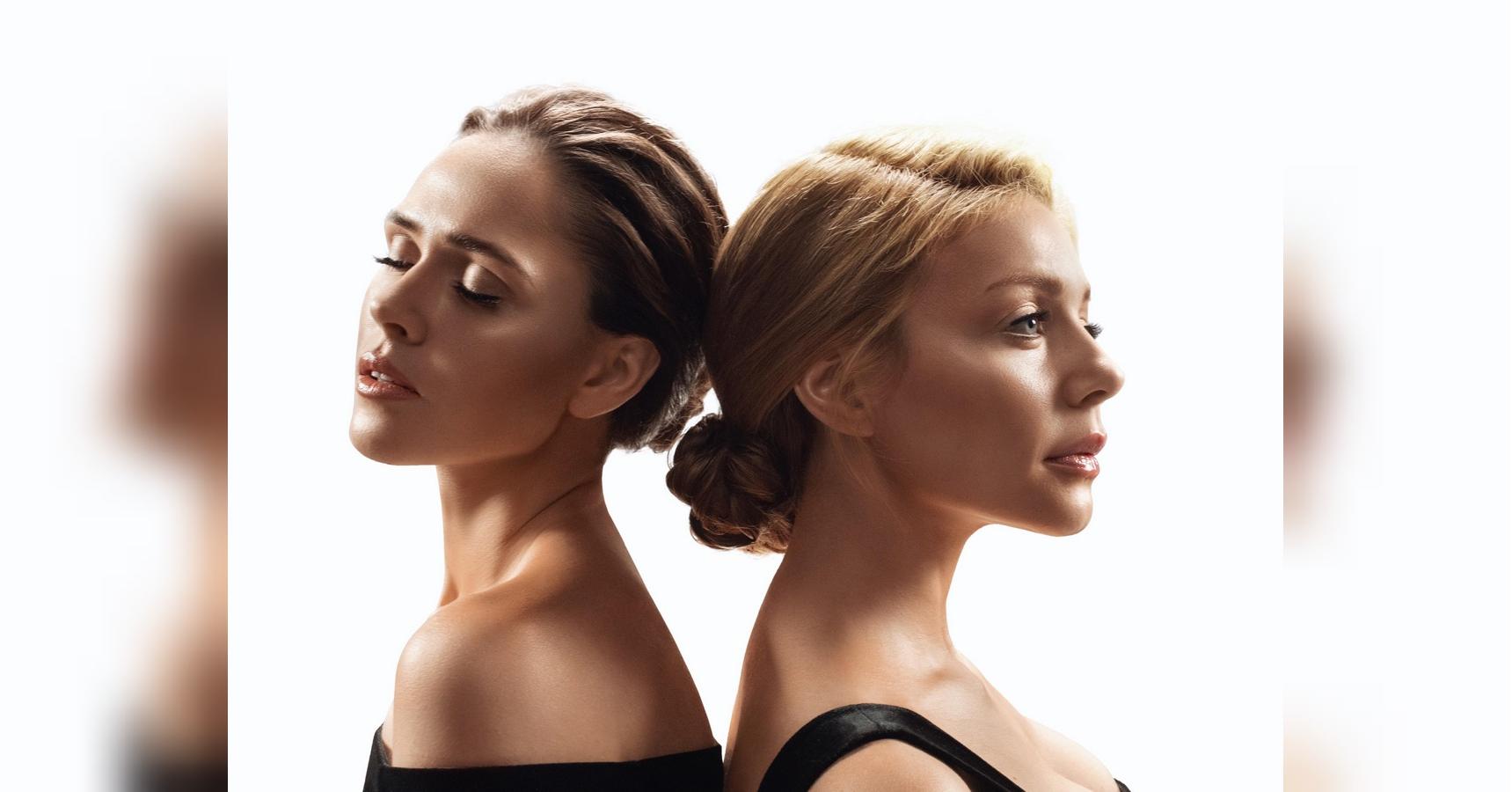 Thanks to the geographical position, being situated between Europe and Asia, Ukrainian land was captured by different nations during the years. So different nations invaded, conquered Ukrainian land, and mixed with local people. Persian, Turks, and other peoples came to the territory of modern Ukraine and settled there and as a result, Ukrainian women and men got unique facial features. What do typical Ukrainian girls look like? What about skin color, eyes, and hair? First of all, it depends on the region. In the South-Western part of Ukraine, you will find mostly dark haired ladies with brown eyes. In Eastern Ukraine, there are more blond hair ladies. For sure, there are women with green, blue, and grey eyes and, as usual, ladies prefer to change hair color so it's easy to meet blondes in the Western part of Ukraine. Ukrainian women are considered to be very bright, they prefer nice clothes and makeup even in the morning. Some ladies prefer permanent makeup and they wake up in the morning being pretty and attractive.
What do typical Russian women look like?
As usual, Russian ladies have long blond hair, green, grey, or blue eyes. A lot of women look like Scandinavian women and that means there are a lot of women with fair hair, who look cold but tender. A lot of men have already heard about attractive Russian blonds who have right facial features, white skin, and an oval face. Many foreigners are dreaming about blond Russian wives and that's why they join dating platforms. For sure, there are a lot of Russian women with dark hair, brown eyes, these women look like Asian women and these types of Russian women are popular with men as well. White or dark skin, fairy or dark hair, blue or brown eyes, these features are important at the very beginning of the relationships after that men admit that Russian ladies are faithful, polite, devoted, and tender.
Belorussian beauties
Bright Belorussian women impress men all over the world. Their beauty is natural and they conquer men's hearts all over the world. Belorussian beauties are taller than Russian ladies, they have got long hair, big lips, small noses, and, as usual, blue eyes. These girls are bright thanks to their natural beauty, they avoid bright makeup because they just don't need it, they are pretty without it. Of course, such a combination attracts men and they wish to get acquainted with Belorussian women and to create a family with. A Belorussian woman is a great choice for family life because they are not only pretty, they are good wives and perfect mothers.
Who is the most beautiful lady?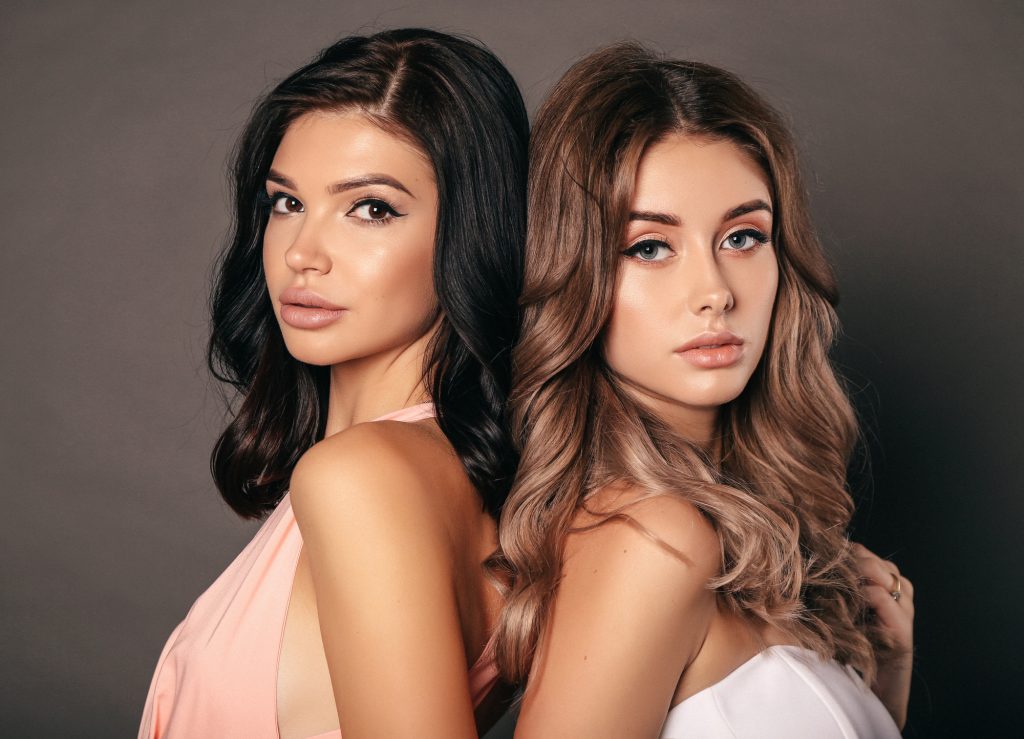 This is a big question for men all over the world. At the same time, who can answer the question? If you find a Ukrainian lady, fall in love with her, and create a family so you will say that Ukrainian women are the most beautiful. If your choice is a Russian or Belorussian lady so you will insist that you have made the right choice and ladies of your wife's nationality are the prettiest ones. We suggest you find a lady according to your taste on the website. There is a big variety of Slavic women with Russian, Belorussian, or Ukrainian roots, that's not a problem at all to find a wife that will suit your tastes.
FAQ about Slavic women
1. What are the typical Russian women's facial features?
Russian women have got a round or oval face with pink cheeks and a graceful chin. In general, Russians have wider foreheads and smaller noses, soft facial features, and small, light eyes, as usual, Russian girls often have clear eyebrows.
2. What kind of cheekbones do Slavic women have?
As for cheekbones, we should admit that Slavic appearance is mostly high cheekbones.
3. What are typical Ukrainian women's facial features?
If we are talking about Ukrainian women only one word describes them perfectly, this word is bright. Is it important what color her hair or eyes are, what shape of her eyes is? A Ukrainian lady will be bright, her eyes will be bright and shining, her smile will be wide and open. What about color? You will find any according to your taste.
4. What do Ukrainian ladies look like?
From south to north, from east to west ordinary Ukrainian women from Kiev and Donetsk, Kharkiv and Lviv, Rivne and Zaporizhe, from Poltava and the Crimea they are generally tall and slim, with long hair, bright eyes, tender smile, and white skin. They prefer makeup and nice clothes, they choose a healthy lifestyle and they keep fit.
Categories
Svetlana, 40

Julia, 28

Aliona, 23

Julia, 23

Liudmila, 44

Olga, 27

Kseniia, 19

Nadya, 29

Iryna, 28

Nataly, 37

Victoria, 44

Mashka, 26

Julie, 39

Anna, 23

Natalia, 44

Kitty, 24

Ksenya, 23

Mary, 30

Diana, 24

Tania, 18
More 900+ ladies
Support questions
Support: Hello, Jose!
Any problems?
You: Hi, Where to look chat with ladies online free