Are all Russian women beautiful and successful in social and family life?
13 Jul 2018
A typical Russian woman usually has attractive appearance and calm nature. Russians are always looking for a way to combine their professional career and family life. So, let us introduce you twelve Russian sportswomen that famous not only as sport stars, but as stunning ladies.
Maria Kirilenko, tennis
Maria was born in 1987 in Moscow. She has been played professional tennis since 5 years. In 2002, being a very young sportswoman, she won a prestigious competition - the US Open junior tournament. Maria is both smart and pretty; her smile is shining and her shape is praiseworthy.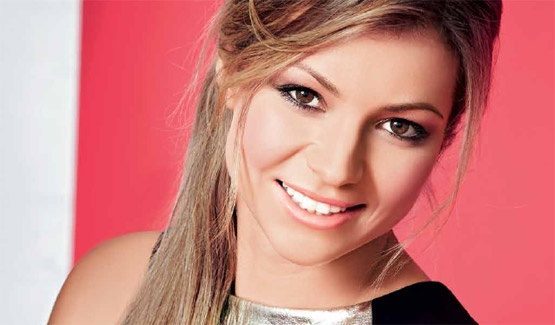 Maria Sharapova, tennis
Maria is famous over the whole world as "Siberian Siren", but it's not only one reason to take a closer look to this woman. In 2001 she won her first competition, two years later she joined the WTA and in 2004 she raised a cup over her head in the Wimbledon final, defeating Serena Williams in the principal confrontation.
For today Ms Sharapova is a excellent-paid female, her income includes not only money prizes from big sport, but advertising revenues as well. Amazing Sharapova was a guest star of numerous magazines like Sports Illustrated Swimsuit Issue, Esquire. She posed in a bikini - Maria in her thirties has a stunning shape, and she is one of the hottest tennis player, without any doubts.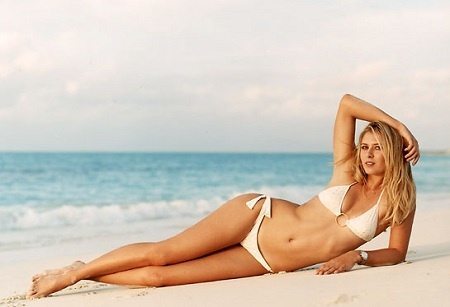 Anna Kournikova, tennis
Anna is one of the famous sportswomen in the world. Her tennis career started in Nick Bollettieri Tennis Academy in the age of 5. But this Blondie is well-known not only by her professional success. She has appeared in several men's magazines like FHM, Maxim, and the Sports Illustrated Swimsuit . Anna is a permanent guest on TV, as example, she was a trainer on The Biggest Loser (TV show dedicated to the weight losses' process).
Anna is one of the most popular celebrities in the Internet, and we affirm that's for sure because the Miss Blondie is really hot.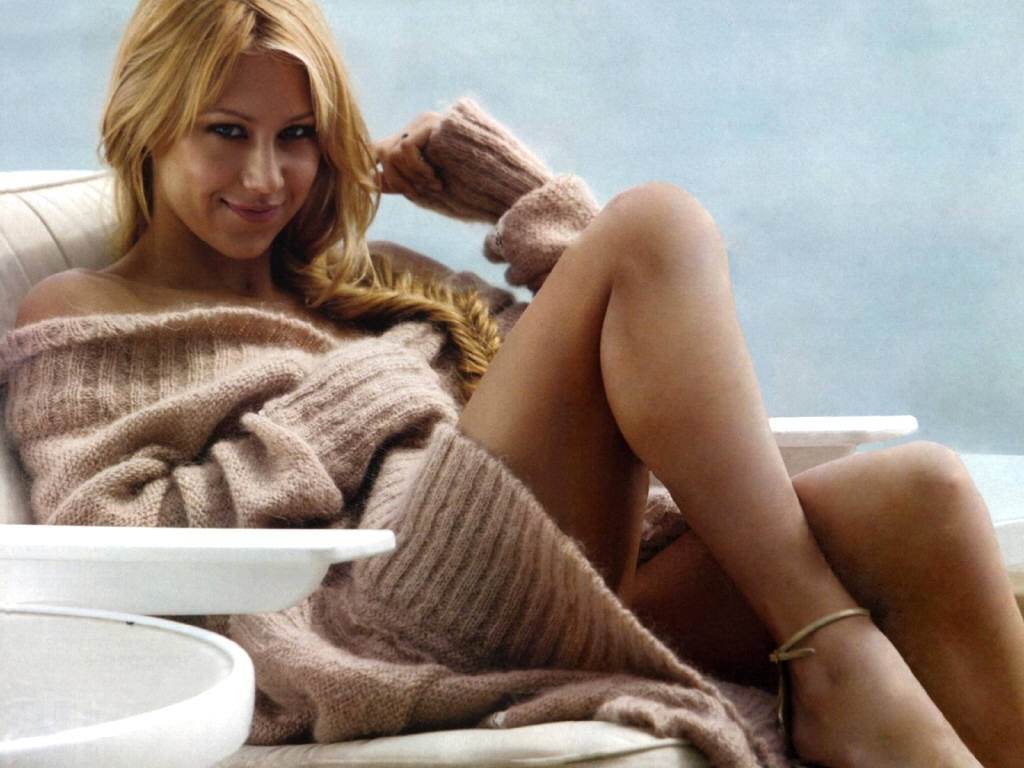 Vera Zvonareva, tennis
Vera is an attractive Russian tennis player, who has in her thirty-four 12 WTA single titles and 5 doubles titles, and also three Grand Slam Tournament wins. In 2008 she won a bronze medal in Beijing Olympic Games.
In 2011 Zvonareva decided to agree with a proposition of ESPN's Body Issue magazine and took part in nude photo session. That was a certainly good decision – number of her personal fans increased in several times.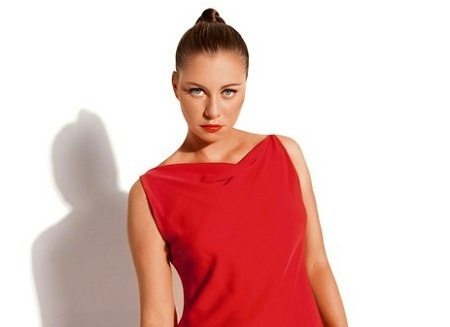 Anna Chakvetadze, tennis
Anna Chakvetadze was born in 1987 in Moscow, Russia. She is almost an ideal – a bilingual, smart and sexy woman with traditional views on life. Anna reached big results in professional sport - singles ranking of World No. 5. She has 8 WTA and 2 ITF singles titles and experience of participation in the 2007 US Open semifinals.
Ms Chakvetadze is a frequent guest star of numerous magazines like FHM, Complex et cetera.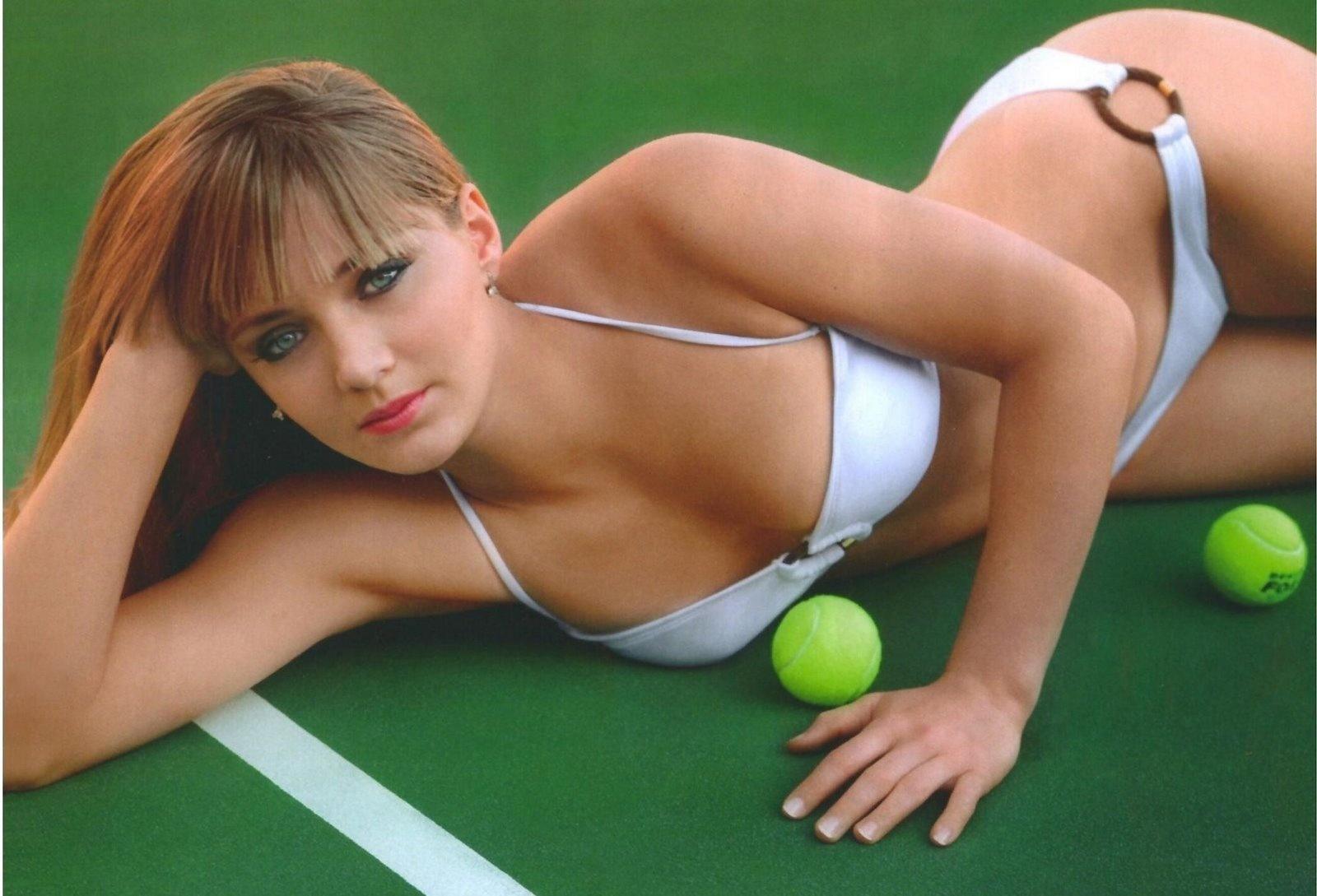 Yevgeniya Kanayeva, gymnastics
She is hot, talented and extremely motivated. Yevgeniya is one of the most well-known rhythmic gymnasts in Russia. This beauty reached the highest awards as minimum twice - in the 2008 and 2012 Olympic Games.
After her amazing performance on 2012 Olympic Games Yevgeniya took a decision to have a break in her professional career of gymnast and then started her way as a trainer of young sportswomen.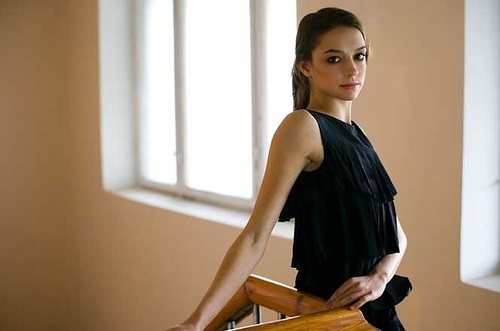 Alina Kabaeva, gymnastics
Alina is one of the most successful rhythmic gymnasts over the whole world. She won 2 Olympic Games, she stood on the pedestal of 14 world and 25 European championships and that's not the full list of her awards and titles.
Rumor has it that Ms Kabaeva gave birth to a baby from the Russian President, but both Alina and Mr President refute such a fact. Alina has appeared on the covers of many popular magazines like Maxim, Russian Vogue etc. Every magazine's cover always gave start to the new wave of rumors about Kabaeva over the world.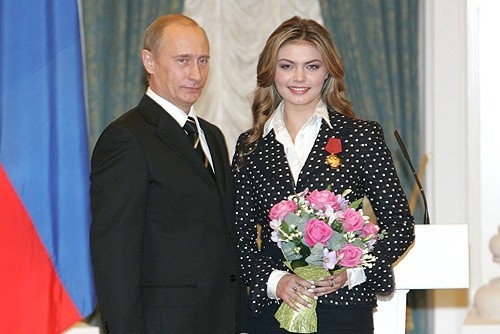 Darya Klishina, long jumping
She is great sportswoman and model simultaneously. Amazing long jumper Darya from Russia had outstanding results – she won four European championships and had a silver medal in London worldwide championship.
Darya has a contract with IMG World and that's why she appeared a lot of times on the most famous magazines like Russian Vogue, MAXIM et cetera. You should see this beauty on the covers or on the field, and you would never forget her.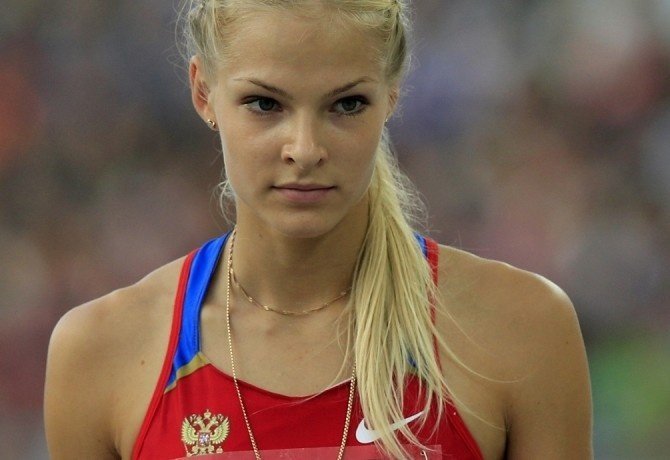 Tatyana Lysenko, hammer throwing
Russian famous hammer thrower Tatyana Lysenko was born in little town Bataisk, Rostov region, Russia, in 1983. She won 2012 Olympic Games, and established a new world record in such a competition.
Anastasia Luppova, billiards
She is hot, bright and self-confident well-known pool player from Kazan, Russia. Anastasia has several titles –the two-time European champion in Russian pyramid, the winner of the 2009 Miss Billiards competition in Yalta.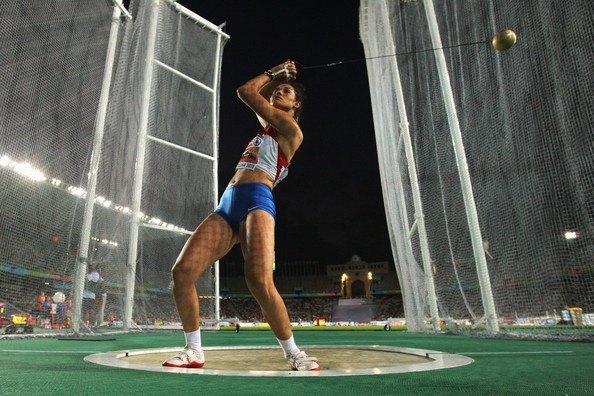 Maria Verchenova, golf
Maria is called "Maria Sharapova of golf," and that's the reason that leads us to watch golf competitions with her participation.
Maria was the first Russian woman who joined the Ladies European Tour in 2007. She has a dream to make her adorable golf as popular as tennis or soccer. Recently she gave birth to a baby, but Maria is hoping to return to the world of big sport.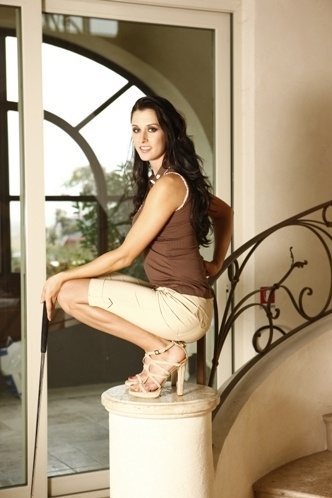 Ilona Korstin, basketball
Ilona was born in Saint Petersburg, Russia, and now she is one of the basketball star in Europe. She tried a range of sports, but decided to choose basketball as the most exciting game.
Yelena Isinbayeva, pole vaulting
Yelena is well-known in the world of professional sport as a high-level sportswoman with 28 world personal records and 2 gold Olympics medals, but she also a stunning woman with beautiful smile. This adorable brunette was a guest star in many popular magazines and we do understand why it is.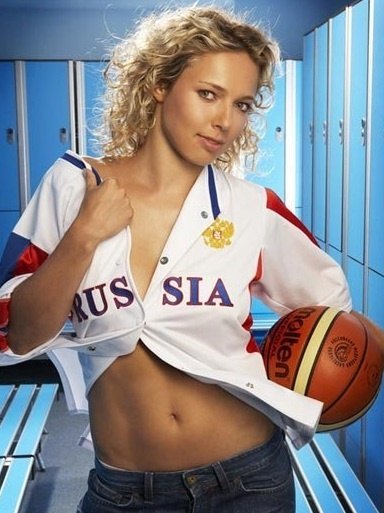 Irina Kalentieva, mountain bike racing
Irina, a cross-country mountain bike racer from Russia, makes popular such a boring sport as cycling. She is awardee of 2008 Olympic Games, two-times World Champion and three times European Champion as well.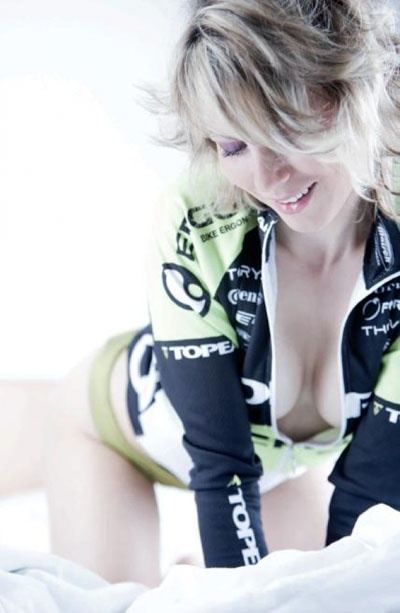 Therefore, after such a review, it's obvious that beautiful Russian women couldn't be unsuccessful in professional and personal life, so they are ideal for long-term relationships and marriage. Our Agency UaDreams could help you to find your special Russian beloved one.
We propose you full Ukraine dating service set: from first look to wedding. We ensure you that your trip to Ukraine would be safe and pleasant. No monthly fee, big gallery of beautiful Russian ladies, and policy of scum preventing – that's our main strengths. Don't hesitate and give yourself a chance to find your real Russian bride - push the "Create account" button, and we will help you.
Categories
Valentina, 34

Juli, 30

Tamara, 31

Marina, 25

Nadya, 29

Nataly, 30

Victoria, 41

Anastacia, 27

Alyona, 23

Maria, 21

Erika, 19

Olena, 28

Margarita, 25

Masha, 30

Anna, 29

Maria, 23

Kate, 32

Elizabeth, 20

Alina, 29

Anna, 25
More 900+ ladies
Support questions
Support: Good afternoon, Fred!
All ears.
You: Hi, I need forign women marriage