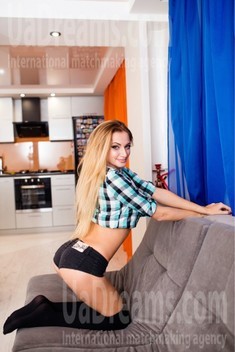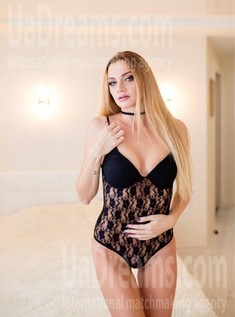 What I do in my leisure time?
I am a lady of lots interests and this part is too small to describe everything I am fond of. I would be happy to tell you even more when we are in process of knowing each other. But to give general impression about me I would say I love everything about nature. Would it be strange to find lady in the middle of the field just touching the beauty of nature? I would lay there and let myself merge with wonderful aromas of flowers and fresh greenery. I often spend times at nature with friends and my family. I enjoy different sport activities, go for sunbathing when weather allows and so on...
See her fascinating movements and charming smile...
Feel as if it was your first date with this lady — it is worth 1000 pictures!
Watch this video for FREE
Get a much better idea of the lady's personality!
Discover her life and secrets no other men know :)
It's intriguing like finding an unknown world...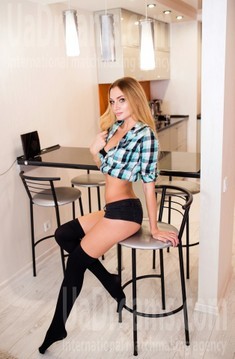 About my family
If there was a chance for you to look deep inside my heart you would know how much of gratefulness I have in it for my mom and dad as they raised this lady I am now. We are taught to face life issues and go through them keeping positive attitude. My older sister would tell you the same. We are proud of our parents and always try to express our appreciation to them. My sister lives in Belgium and even though she is so far away we still remain the best friends and the most dear people for each other.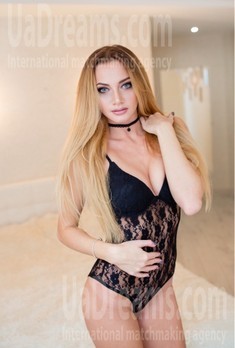 How would I describe myself
Something else I think you should know about me is my love to singing.. Karaoke??? Why not!!! I am not the one to be shy even if I don't sound perfect. But I believe my singing is not that bad. I can say that I love to try something new in different areas like sports, food, places to see... Well, what can I say? I am the lady you can't get bored with... I am kind, humorous, I am not afraid to be funny and even act silly at times... But then I am very serious about my goals, people and things that I value in my life.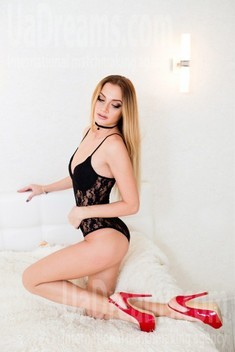 Get a much better idea of the lady's personality!
Discover her life and secrets no other men know :)
It's intriguing like finding an unknown world...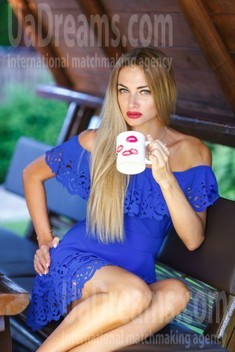 My typical day
I don't mind being busy lady as I love my job and as soon as my day starts I already have a lot of new ideas and plans for the whole day. But I try to give myself a chance joining my favorite hobby on the lunch break. I don't take a car but walk to the gym and there I just give a good work out. And there I keep merging with the beauty as the field I work at give the opportunity of creative relational for myself and for other women. Evenings I prefer to spend with my cat Murchik who gets on my lap and lets petting him until my hand gets sore ;-)
Get a much better idea of the lady's personality!
Discover her life and secrets no other men know :)
It's intriguing like finding an unknown world...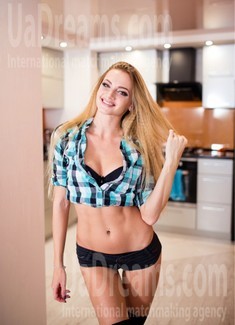 My future goals are
I have mostly everything what I wished to have by this period of my life. But going back from work to lonely place is not how I planned it to be. I want it to be not only the place called home but the A COZY NEST for me and my beloved. I have everything in me to create such place. And right now this is the main goal of my life that is why I joined this site...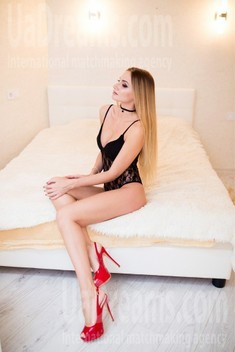 Domestic abilities
I am not sure what could it say about me but I like to rearrange furniture around my home. I once heard that this way people attract positive changes into their life but I just like it and do it following my feeling. Then so many things can be changed around home and so many little things could be added.. Like decoration items, some designing ideas... Is it a must to do cooking, cleaning, washing, etc? Of course I do that too as that is what any lady just should know how to do an I was raised by my mom as a good girl.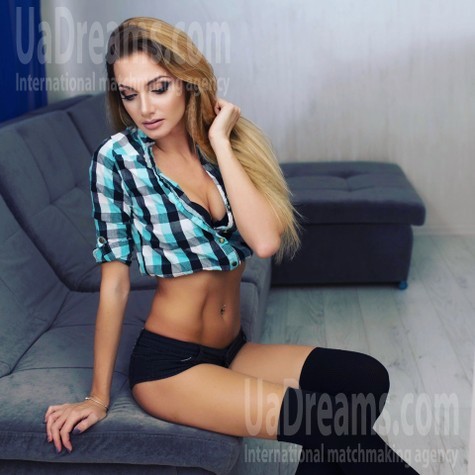 Our personal opinion of this Lady
Kate is beautiful, even spectacular lady and so easy-going. There is no feeling of discomfort while having conversation with her as she looks at you with tenderness and kindness that her big eyes are full of. She is realistic about her hopes and would like to find the man whose life she would complete as much as he completes hers. Her serious intentions are obvious as being self-sufficient woman she searches for nothing but happiness.
The type of man that I desire
I am sure the right man would find me even if he lives miles away... Or maybe I will find him. I just have a feeling of things working out for us the best way. I know that he is caring, tender, loving, generous, he loves animals... Maybe he is the same fond of sports and different activities... And maybe just as me he allows himself to be lazy... Hopefully with me by his side. When we both can make the time stop and just enjoy our cherished love for each other... I don't think I am just a dreamer as I believe it is more than possible...