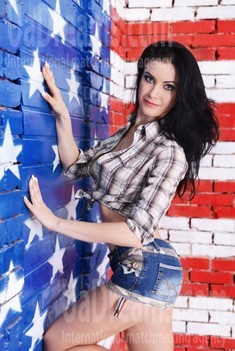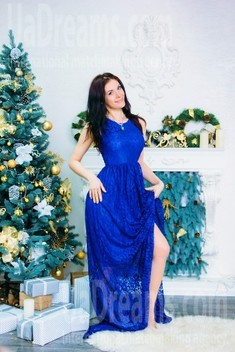 The type of man that I desire
I'm not looking for a perfect man. I don't care about the financial and social status, age, profession or the citizenship of my chosen one! I am looking for an ordinary man, not a millionaire and not the Mr. Perfect! He can be just an ordinary man for everyone but for me my man will be the one and only! The man who was meant for me by destiny! I don't have any strict criteria or defined traits that my man should have. He should be a good man and my heart must beat like crazy with just a thought of him...:)
See her fascinating movements and charming smile...
Feel as if it was your first date with this lady — it is worth 1000 pictures!
Watch this video for FREE
About my family
Unfortunately, my dad passed away when I was 13 and mom brought me and my brother up by herself! My brother is 7 years younger than me and we have really good relationship! My mom is a very wise and loving woman who didn't give up despite all the difficulties and brought us up as good people! My mom and me are in the most wonderful relationship and she still helps me.. Now I'm a grown up woman and live separately! My little family consists of my daughter and me and we need a kind, tender, loving and caring man to be with us! :)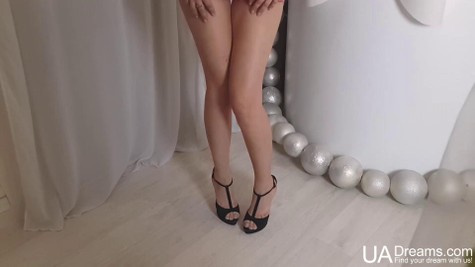 Get a much better idea of the lady's personality!
Discover her life and secrets no other men know :)
It's intriguing like finding an unknown world...


How would I describe myself
I'm not perfect and I can be stubborn sometimes...:) But in general I'm a smart, intelligent, sincere, wise, calm and hardworking woman! I love laughing and joking and despite the difficulties I still know how to enjoy life and to see something wonderful in everything!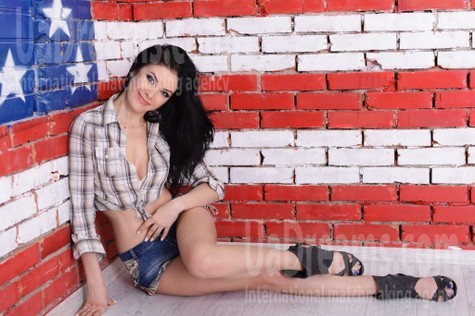 What I do in my leisure time?
I like spending my free time in a useful and quality way. I love getting away to the nature, I enjoy traveling and discovering new interesting places. Nature relaxes and inspires me, it gives me strength and energy and that is why in summer me and my daughter often spend time in our little summer cottage! I also like reading, studying something new, going to different trainings... Unfortunately lately I haven't had much of free time, but I'm always ready to try something new or share a hobby if my beloved one has any...:) By the way, it may seem strange to you, but I'm the kind of a woman who is not afraid of camping and sIeeping in the tent..:) I like camping and vacations in spartan conditions don't scare me...:) They say that a woman can be happy with her man even in a tent and I agree with this...:)
My future goals are
Of course, as every woman I have the main goal and it is creating the real strong and friendly family! Family is where you hide from all the sorrows and troubles! Family loves you no matter what, not for something and not because of something! But I also think that one should always grow and that is why working on myself is very important for me, it is essential to learn something new! And I also want to do something useful for people!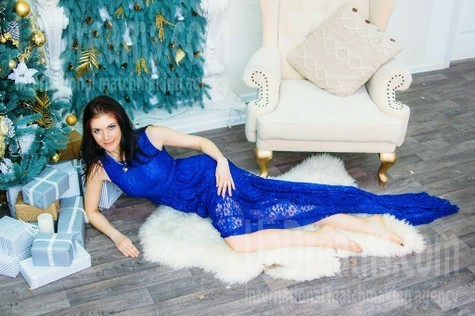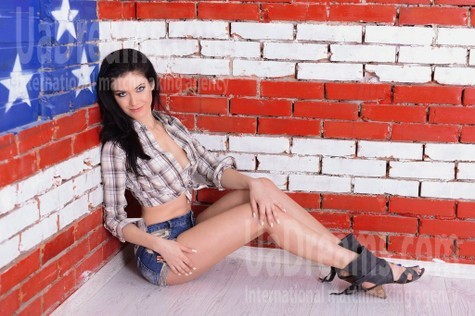 Our personal opinion of this Lady
Very stable, calm, sincere and simple girl! Beautiful, looks much younger than her age and has a wonderful body!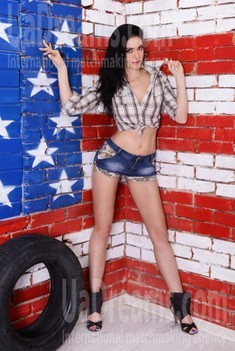 My typical day
My usual day looks like this... My mornings have started with sports for many years already...:) I don't go to trendy fitness clubs, but I train and do yoga at home! I like feeling flexible, fit and toned! Probably, 20 years old girls can be jealous of my body...:) After training we have breakfast, then get ready for the school and work! In the evening I spend time with my daughter, do something around the house, read or create something!