Marriage agency
Why is our Ukrainian marriage agency so popular?
We have been working for years and achieved the position of the largest and a very popular matchmaking agency in Ukraine. How did we manage it? Everything is very simple! Services of our Ukraine bride service are of high quality. All correspondence is confidential. The mission of our marriage agency is to bring two lonely hearts together, no matter how large is the distance between them. We make our best to help you to find your other half.
There is a Gallery of Ladies on our site where you can find profiles of more than 1000+ single Russian and Ukrainian women from 13 cities and towns of Ukraine.
UaDreams works more than 10 years in Ukraine. It sounds great, doesn't it? During this time we gained a reputation of a reliable dating agency that provides confidential services. Every week our members come to our offices in various cities of Ukraine to meet their ladies there. A lot of men have already found their wives on UaDreams.com and are satified with our services. Read testimonials written by our members who visited Ukraine.
Why are we a number 1 matchmaking agency?
You are completely safe with us.
Our Ladies Gallery doesn't contain 50,000 women's profiles like other matchmaking agencies do. Why do we have much less registered women?
We scrictly monitor documents of all women who come to our Ukrainian dating agency. We check the girls' matrimonial status. We make it in order to protect you from scammers and any kind of fraud.
Convenience.
Believe that it is very easy to meet a lady of your dreams with our help! Your first letter to any woman is always free! Do you want to see how she smiles to you? Use Video Chat, a very popular service among our members!
An interesting detail: when you invite a lady to Video Chat, you don't have to spend money for restaurants. On the occasion of various holidays our marriage agency in Ukraine presents you free chat minutes, E-mail and photo credits.
In case you have any questions, you are welcome to contact the support center of our matchmaking agency. We will reply you within 24 hours. Do you want to call us? You are welcome to do it as well!
Everything is at your disposal.
Our marriage agency will support you from your first mail to visiting your lady in Ukraine!
More than 50 professional translators work in our Ukraine brides agency. They do their best to pass your tender words to the lady as correctly and accurately as possible. If you want to make a surprise for your lady, we will help you to choose the gift and deliver it to your beloved lady. Do you have any extraordinary ideas? Our dating agency Ukraine will help you to realize any of them!
When you will be ready to see your beloved girl in real life, our Ukrainian marriage agency will organize a trip to Ukraine for you. Your visit will be organized to the highest standards.
Bradlynn:
I want to thank you so much for the amazing trip
I want to thank UaDreams for an amazing trip to Ivano-Frankivsk to see my lady. After some delays of my trip I was finally able to make it. Our translator Ira was excellent: She made sure that my trip was going good and also checked up on me during my delays and seeing that I was ok. She interpreted excellent. She made the trip very comfortable form the pickup and train station to meeting my lady ans also back to the airport on the last day.
I want to thank you so much for the amazing trip. I had the gold package and covered everything that was needed. Being from the United States, UaDreams made the trip plans everything I could ask for. I plan to come back to Ivano-Frankivsk again to see my lady and would use UaDreams again. Thank you for everything.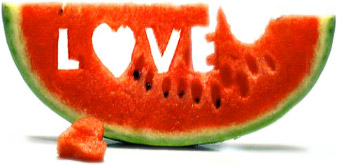 What advantages do you get?
Free first letter
Incredibly convenient Video Chat
Strict Anti-Scam policy, you are completely safe!
Reasonable prices
Responsive and very friendly support.
For more details see our services
What else?
Our own branch network total "quality control''
We are a socially responsible company and take part in charity events.
Reputable OWN branch network
For succeeding in this, we have own chain of branches throughout Ukraine.
Other match-making agencies involve some 'third-party' companies who have their own database and provide all the services (if they have them) independently. The main agency has only to make a web-site. In this case the main office has no possibility or power, to control other agencies and protect you from scam.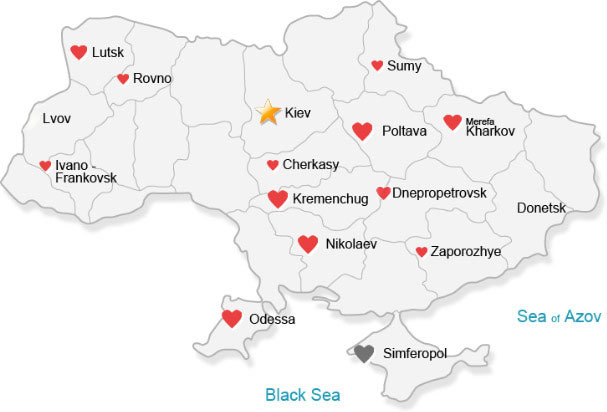 There are also a number of such dating agencies in Ukraine that invite ladies to register at their website. After that the profile and photos of the ladies appear on the web‐sites of many other agencies. Even the lady doesn't know when and where else her photos are being published. It endangers her and also the man who writes to her because they both don't know who sends letters from their named accounts, or whether they contain correct information etc.
We don't work with any "shadow agencies". We do care about the first class service quality and our reputation. So therefore we administrate everything we do: starting from a super comfortable web-site creation to the professional translation of each individual letter.
Besides that you can travel to Ukraine with us to see your lady and be sure that you will be taken care of, during your whole trip!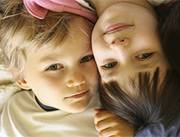 Social programs and charity events
Perhaps visiting orphanages in Sumy and Kharkov and the boarding house/school for children with mental disabilities in Nikolaev, are the most touching moments. The smiles and laughter of the children and the gratitude in their eyes will certainly touch your heart!
We adore your ideas!
We are very receptive to your propositions and try to make an ideal website for you, so your communications will be easy and convenient. Do you have good idea about something that could be improved on the site? Share your idea with us! :)
Or just leave your proposition at our support center!