Best ways to meet Ukrainian women during the quarantine period
04 Mar 2021
You still have crowded bars and restaurants in your memory, the busy places where you are spending time with your friends, colleagues, you are meeting new friends and girlfriends there. You are getting acquainted with women, trying to build relationships. Right now you are at home and your favorite places do not have the best time, the only thing you do from time to time is ordering take away food to support them and to treat yourself with delicious food that you used to eat before. That is our new life in the pandemic time. However, people need communication and we don't want to be lonely, we wish to talk, to meet new people, to find the second half, to create families. We live now and we wish to do this right now. How and where to meet women you'd like to date? Here are Top-5 places to do that.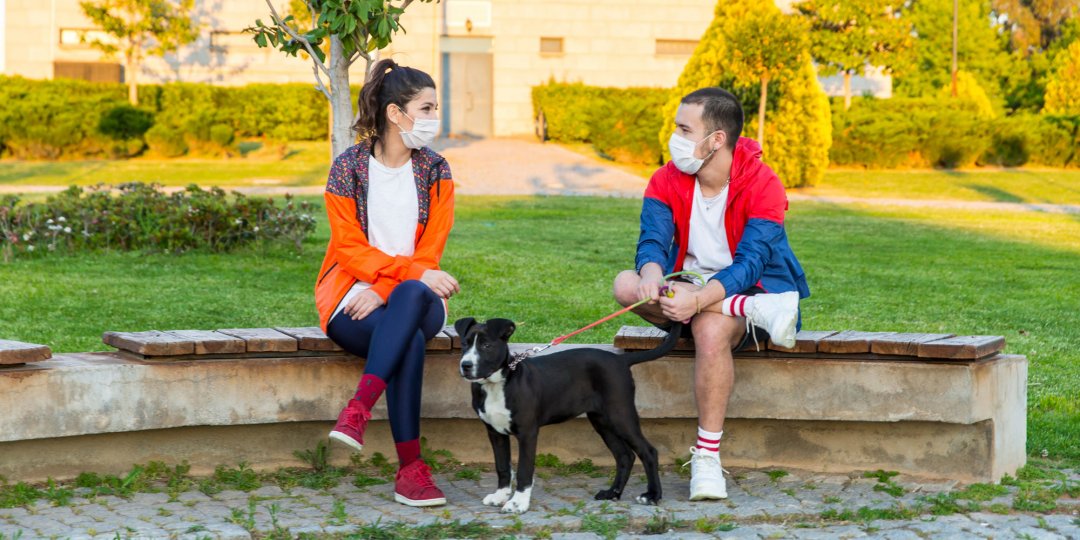 Social media and internet forums
This is the most popular place for people to spend time during the quarantine period. We are stuck at home but we still have opportunities to communicate and to stay in touch, moreover, that is one of the best places to get acquainted with the foreign woman. You will be able to check her page, to see what her interests are, what she likes and who her friends are. You will be able to write her and communicate online, knowing each other better and only after that you will decide if you wish to meet in real life. Even though you won't have any relationships, you will be able to get a good friend to talk about different things. Internet forms are perfect for people who would like to find a partner with the same interests. For example, if you are keen on sports, you may go to the special forum where people who adore training chat. You love gardening and can't live without it, join the special forum and start communicating there. You will meet a lot of interesting people who share your addiction. You have good chances to meet your beloved Ukrainian woman there.
Learning spaces and online classes
You can't live without studying and you wish to develop even though you are at home, perfect! Join online courses without delay. These days studying online is getting more and more popular, people realized that they can study online, there are no borders, no limitations. You can choose any learning platform and you will be able to combine pleasure, education, and meeting new people all over the world.
A group or a club of your interests
When you meet people who have the same wishes, interests, and desires as you do, you have big chances to meet a woman who you would like to build relationships with. Join some workshops and clubs so you will be able to communicate with women who have the same interests and hobbies. The Internet gives a lot of opportunities and connects people. If you like music, dancing, or anything else, find the international forums and join them, talk with people, discuss the things you like, get pleasure and meet new people. A lot of Ukrainian women have good English so it won't be a problem at all.
Meet girl through your friends
Ask your friends, maybe they know a single woman from Ukraine who is in search, there are some for sure. This way is very good for those men who have friends married Ukrainian or Russian women, their wives have a lot of friends so they can recommend and help you. Your friends know both of you and they expect that you may like each other or even fall in love. It would be perfect if they organize a zoom party and you will be able to communicate and to know each other better. It would be a good start and after that, you will be able to go on communication privately. In case you don't know anybody from Russia or Ukraine it would be hard to do.
Dating apps and sites
From our list dating apps and websites are the places where people go when they want to build relationships. Most people on the websites are motivated and they wish to find the second half. For sure, it is easier to communicate, to chat or write letters, to know more about the woman there and then decide whether to meet in real life or not. The only thing you need to do is to join the trusted websites and communicate only there. That is extremely important, that would save your time and money. Being a member of a website that protects its members gives you safety and understanding that everything is fair, girls are sincere, and really wish to build relationships.
Pandemic and closed borders is not the reason to postpone your life because we live right now and we wish to be happy now and in the future. We encourage you with knowledge and right now you know what to do, go ahead, don't waste time, and become happy soon.
Categories
Karina, 21

Tanusha, 23

Ksyusha, 21

Irina, 33

Tanya, 34

Sveta, 23

Diana, 25

Nastya, 27

Victoria, 43

Masha, 30

Julia, 23

Mila, 38

Yuliya, 19

Julia, 33

Tanya, 21

Karina, 23

Alina, 20
More 900+ ladies
Support questions
Support: Good morning, Lawrence!
Any problems?
You: Hello, Where to look ukrainian dating sites pictures