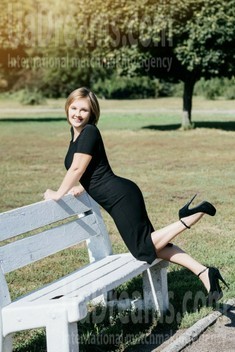 My future goals are
My priority is my family. So, my biggest wish is to have a full family!!!!!!!!! I know that many people are dreaming about career, about own business and I believe that you can get everything having a happy life with your beloved man and kids)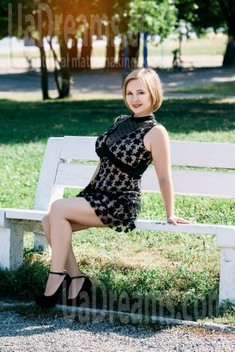 How would I describe myself
I am a very passionate lady. I think no need to say more)))
Our personal opinion of this Lady
She is a real burst of energy. Very joyful and caring person. Seems like she doesn't have the word "impossible" in her lexicon. Supportive, loving, passionate, curious and very kind. Besides she has a very good sense of humor.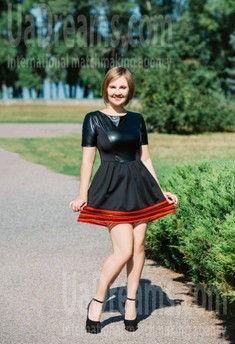 About my family
My family is me and my son Ilya. My dad left us when I was a little girl and my mom has already passed away, that is why I dream of a strong and full family. Unfortunately I didn't have it. I will be happy to meet a man who will have right family values.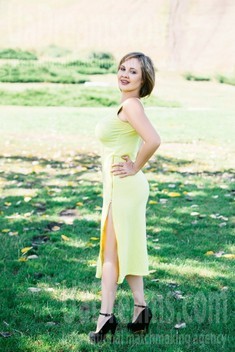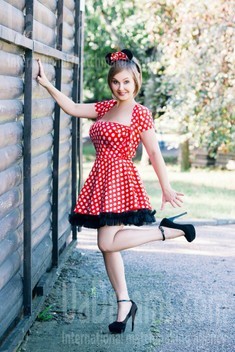 The type of man that I desire
I want him to be a kind person. I need a man who will be faithful and supportive. Who will be able to become a good friend for my son. Besides I need a passionate man, a man who will enjoy this life to the fullest. And sure I want him to be confident.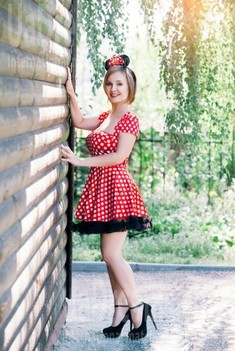 What I do in my leisure time?
I find myself a rather active person, so every time I have a chance I prefer to go out. I love cycling, I love walking in the park with my son, I love reading, going to the cinema. Since I live in a house I like gardening and planting flowers)
Domestic abilities
Cooking, cooking, cooking...LOL I love it) Sure I can do everything but if to talk about things I do like to do then it will be cooking and planting flowers) I promise to pamper you with my culinary masterpieces)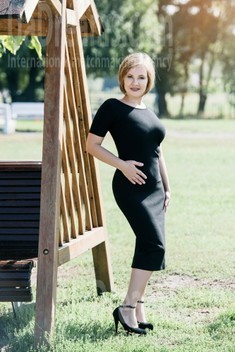 My typical day
Usually I wake up early as I have to take care of my son and get him ready to school) Only after it I can devote some time to myself. A cup of herbal tea makes me feel fresh and gives me some burst of energy. Later I have a little walk with my doggy and go to work. After work I am usually busy with some home chores. Since I work several days a week I have enough time for keeping fit - jogging and fitness)