Dnipro Marriage Agency Branch
If you desire to find true love and create serious relationships don't waste your chance to meet local singles in Dnipro branch and to choose your only one! We recommend to look though profiles immediately because you deserve to be happy and to make the happiest that one whose heart starts beating loudly only for you! Awake your real feelings and enjoy love!
Our Dnipro branch has all the possibilities to help you to choose the lady of your dreams. Kind, attentive, reliable, understanding staff is ready to provide you will all the necessary information and suggestions to make your meeting with a lady unforgettable.
Wherever you go in the world you will find different people... It is the way it is... Each culture has it's own pecularities. It is up to loving partners to create there own world and take the good from both cultures to make there own special mix!!!! Good luck!!!
Lovely Dnipro Ladies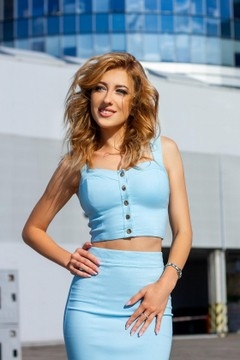 Victoria 8211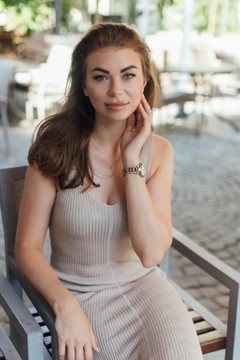 Tatiana 8891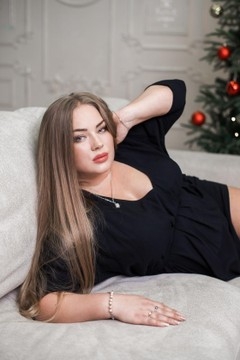 Mary 7309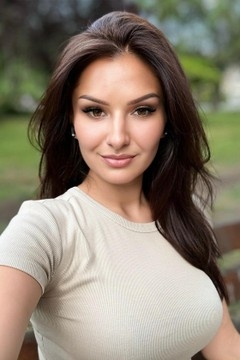 Nadya 9151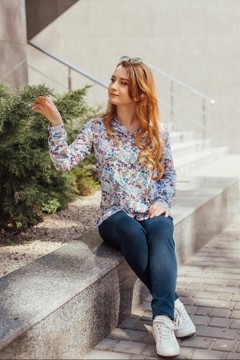 Tanya 9107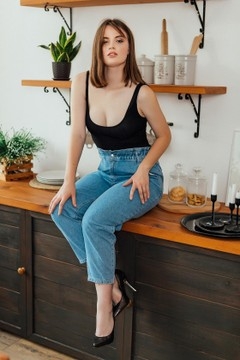 Valeriya 8838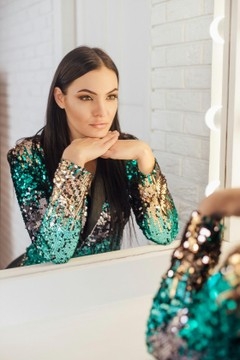 Yevgeniya 8940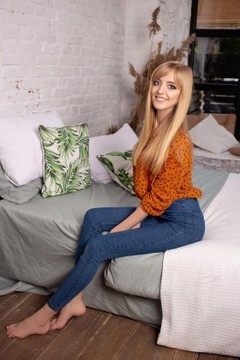 Olga 6980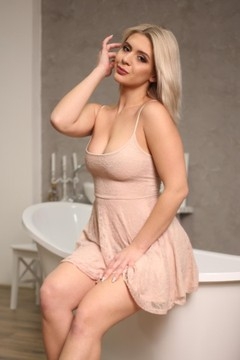 Dariya 8428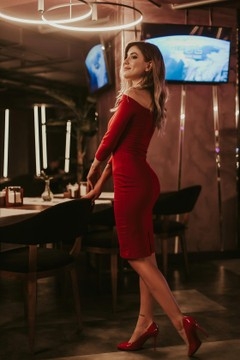 Victoria 9170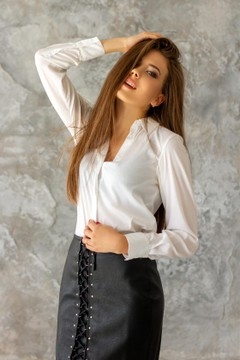 Mary 8309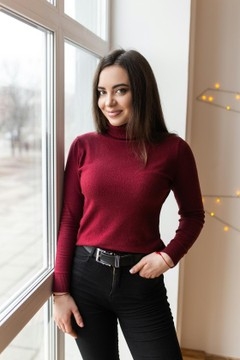 Mariya 8429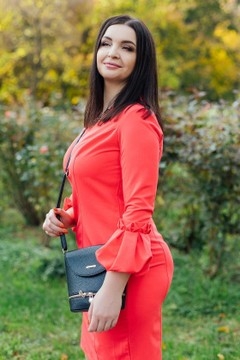 Natalia 8860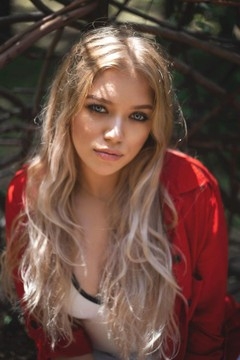 Ilona 8511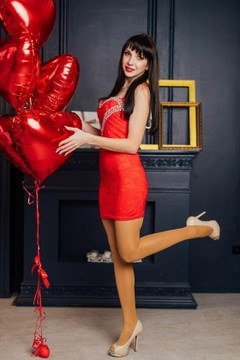 Darya 8746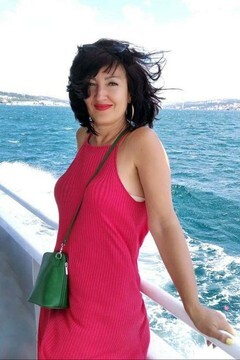 Victoria 8776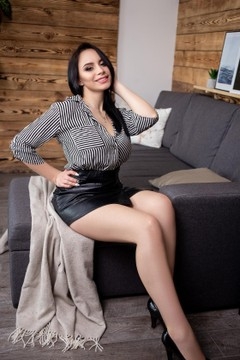 Karina 8451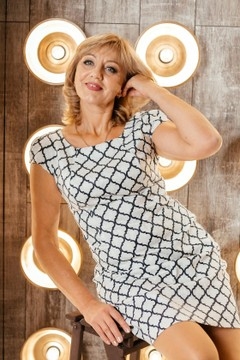 Anna 4631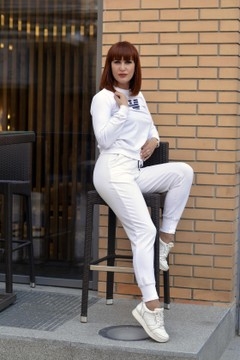 Katerina 8893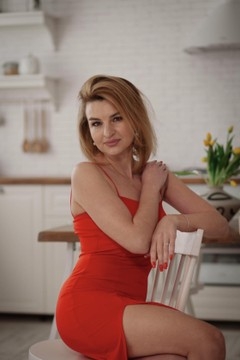 Natasha 3358
Dnipro
The City
Modern Dnipro easily weaves together the rhythm of a fast-paced business center with the peaceful atmosphere of countless parks, in which local residents like to spend their time. But the most popular place to walk and rest is the beautiful Lenin Boardwalk, which happens to be the longest in Europe. It leads to most one of the most interesting of the city's landmarks, the legendary Monastyrsky Island. It is well established that in the 9th century, a Byzantine monastery stood here (which explains the island's name). At that time, a famous trade route between the Varangians and the Greeks passed through the Dnieper River, and the island was often used as a stopping point. The Old Russian princess Olga once waited for a storm to pass in a local monastery; and shortly after that, the prince Vladimir the Great rested within its walls. Today, Monastyrsky Island is part of the largest park of Dnipropetrovsk - Shevchenko Park. In the park is a cableway, from which you can get amazing views of the city and the splendid St. Nickolay Church. The park is so splendid, that even thepedestrian bridge leading to the island is considered to be a landmark of its own.
It attracts tourists with its great harmony. Two centuries-old classical buildings stand comfortably next to modern "high tech" buildings. And the severity of industrial giants is subdued by the rich greenery of picturesque parks and boulevards. All of that, along with a unique historical and cultural heritage, creates an inimitable atmosphere that makes Dnipropetrovsk unlike any other city in the country, and attracts thousands of travelers from all over the world.
Sport
The developed network of sports constructions operates in the city: 11 stadiums, 266 sports grounds, 16 swimming pools, 288 gyms, 529 children and complex grounds, 49 tennis courts, 57 soccer fields, 2 equestrian sport base, 5 buildings with artificial ice, 5 rowing sport centers, 9 aquatic bases. More than 16 thousand children take exercises in 49 children-youthful sports schools, more than 21 thousand people take exercises in the sports sections. Whole in all kinds of sport involved more than 45,000 people.
In the city there are 78 federations of different kinds of sports which include 37 kinds of Olympic Sports. The following citizens of Dnipropetrovsk became the famous Olympic champions: Raisa Kurvyakova, Yurii Zajtzev, Sultan Rahmanov, Lyudmila Rogozhina, Oleg Molyboga, Volodymyr Lyutyi, Olexander Cherednuk, Vadim Tishenko, Olena Girko, Oksana Bayul, Evgen Braslavetz, Igor Matvienko.
The sports complex "Meteor" is the largest center of the sportive and cultural life of Dnipropetrovsk, one of the main sports centers in Ukraine, which trains the sportsmen of the international standard, and is also the national center of Olympic and Paraolympic trainings.
The private establishments significantly contribute to the development of health, fitness and sportive work of the city, which support not only leading sportsmen but also significantly strengthen the health of residents of Dnipropetrovsk of the sports centers.
History
Dnipro's history began in 1776, when Catherine the Great (on a trip through the region) ordered general Gregory Potiomkin to establish a city here.
However, the city's construction did not begin until 1787. The building of the Transfiguration Cathedral started at the same time, when the empress herself set the first stone in the structure's foundation. The town, originally named Yekaterinoslav, was intended to become Russian Empire's third main city. But these plans were not to be: after Catherine the Great died, the city's construction and development slowed down considerably.
The city's fortunes changed only in the late 19th century, when Yekaterinoslav prospered, as large ores deposits were discovered and a railroad was built nearby. Soon, it became one of the Russian Empire's most important industrial centers. In 1926, Yekaterinoslav was renamed into Dnipro: its new name was a combination of the Dnieper River and the name of the Soviet official Grigory Petrovsky.
Culture
Dnipropetrovsk main road, the Karl Marx Avenue, beckons visitors with its beautiful structures that have survived since the 19th century. Among them, the most notable are the buildings of the National University, the City Duma (Parliament) and the English Club, as well as the famous History Museum - one of the oldest in Ukraine. It is famous all over Ukraine for its impressive collection of antiquities and artifacts, which number over seven thousand. In the museum, a diorama called "Battle of Dnieper", which recounts the events of World War II, will attract your attention, as will the collection of ancient stone sculptures, one of the largest and most impressive in the world. The age of some of sculptures goes back up to five thousand years!
The architectural pride of Dnipropetrovsk is rightly considered to be the Transfiguration Cathedral, the same one that has been there since the beginning of the city's history. The architect wanted for Dnipro's church to exceed Rome's St. Peter's Cathedral in size. Even though the idea was not fulfilled, the Transfiguration Cathedral is still an incredible sight to see, due to its splendor and understated beauty. Today, it is not only one of the most breathtaking cultural buildings in the city, but is also its spiritual center.
Shopping
Fashion - shopping is a must for this city, as possibilities are numerous and diverse.Pret-a-porter fashion studio Giaterie will be a surprise for visitors to Dnipro. It is a well-known trademark which has been designing and making clothes for all sorts of occasions, from wonderfully elaborated fantasy full wedding and evening gowns to everyday wear - but clothes with a difference - they are infused with highly refined perfection (read more in Welcome to Ukraine magazine).
The biggest shopping centres are Most City Center, Karavan, Apollo, Dafi, Vavilon, Materik, Grand Plaza, Europe, Atrium. Here not only one can shop till drop, but also enjoy diverse recreation and entertainment facilities - excellent indoors skating-rink open round the year (Most City Centre, Karavan), bowling (Most City Centre), comfortable and high-tech movie theatres (Most City Cente, Vavilon, Dafi, Materik), to say nothing of wonderful playing grounds for children and eating places to any liking. There is also a unique recreation possibility in Vavilon - sport club Gornostay with indoors mountain-skiing simulator.
Entertainment
Creative Club Bartolomeo located on the vast territory of the picturesque bank of the Dnepr is well known far beyond Dnipro for uniqueness of the concept on which design and atmosphere of this recreation paradise is based and its creative implementation. It pays tribute to the legendary discovery of Cape of Good Hope by the outstanding Portuguese explorer Bartolomeo Diash, and invites you to enjoy its numerous sport and entertainment facilities in the thrilling atmosphere of the epoch of great geographical discoveries. Another relaxation and recreation paradise is Spa Centre Tsunami where you can enjoy superb quality bath complex (including Russian, Roman, Turkish, Japanese baths and Finnish sauna), swimming-pool and numerous services from different massages and fitness to beauty facials.
For those who prefer active leisure, Park of Active Fun Lavina is the right place. Open-air skating-rink and especially slope for mountain skiing attract scores of both beginners (for whom School of Figure Skating and School of Mountain Skiing "Bukovel" is open) and experienced skaters and skiers of all ages.
Hotels
Basic
Cosy single room at the hotel or one-room private apartment situated in the city center in the walking distance from the office. It will give you the opportunity to have a rest and think over your future plans.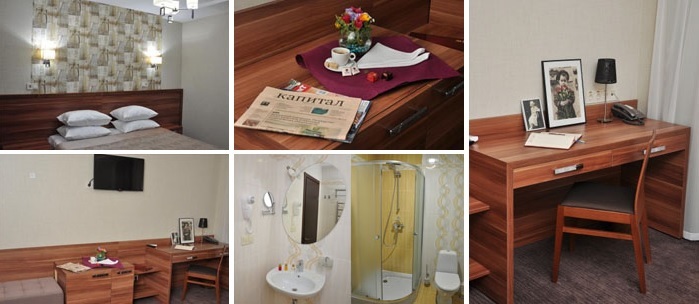 Silver
You don't like silence and you are used to know latest news? Big and soft bed in front of the TV is the best way to relax after the flight.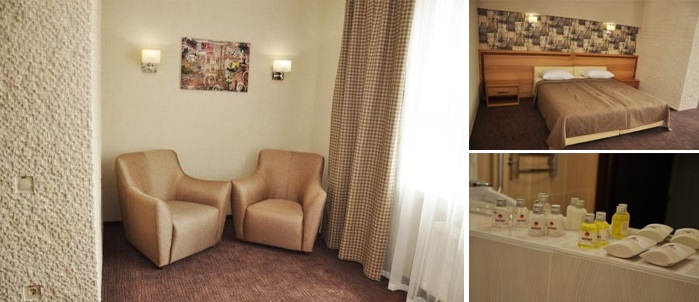 Golden
Are you used to have space around? Would you like to have warm bath after a day full of impressions? You are welcome to feel all the comfort you may need in a single occupancy standard room at the Hotel in the city or private apartment of equal standard.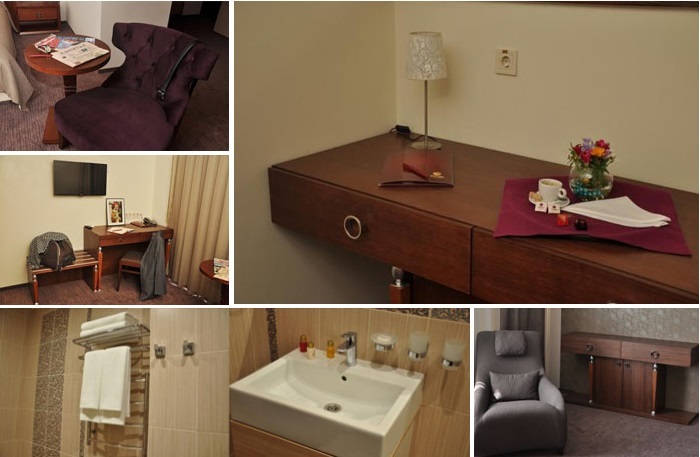 Deluxe
Do you want to feel like a King who is going to meet his Queen? Your hotel room or best private apartment in the city with all the modern facilities and design will create the atmosphere of luxury!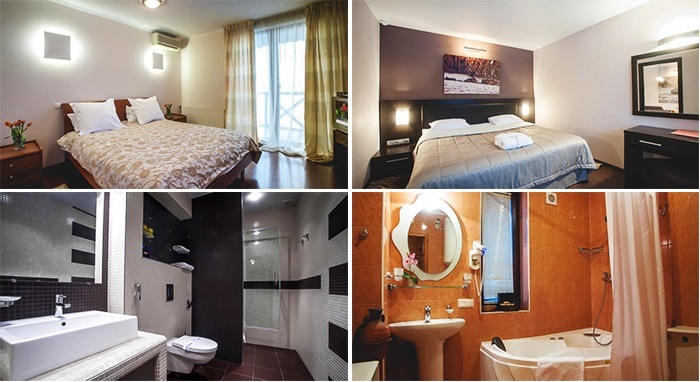 Apartment
If you don't like hotels and want to feel more like at home we will provide the apartment for you. One-room appartment with the facilities which are important for you. Don't be shy in your choice! We are able to make your wishes come true!
Climate
During the summer, Dnipropetrovsk is very warm (average day temperature in July is +24 to +27 °C (75 to 81 °F)), and in the winter, it is cold (average day temperature in January is −3 to +4 °C (+27 to +39 °F).
The best time for visiting the city is in late spring — second part of April and May, and early in autumn: September, October, when the city's trees turn yellow. Long periods of rain are normal in autumn. Other times are mainly dry with a few showers.
The climate is a mixture of temperate and continental climates and sometimes in the winter it is very cold and snowy (sometimes dropping down to −10 to −15 °C), and in summer, the city is very hot (up to +29 to +30 °C).
And of course beautiful ladies from Dnipro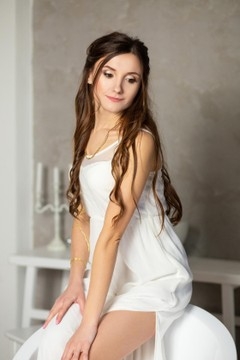 Natali 8372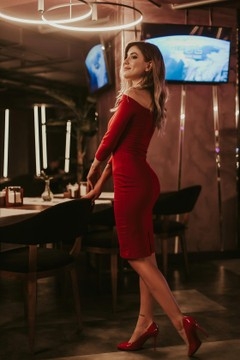 Victoria 9170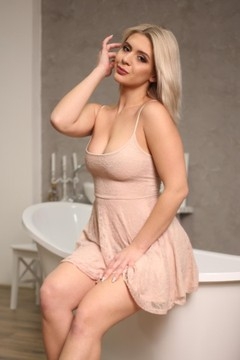 Dariya 8428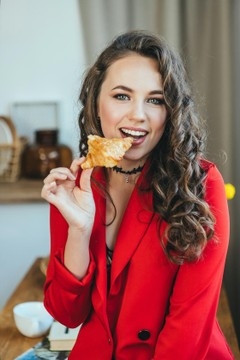 Julie 7290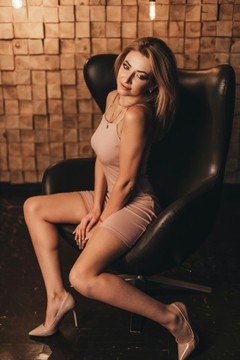 Jeniya 7310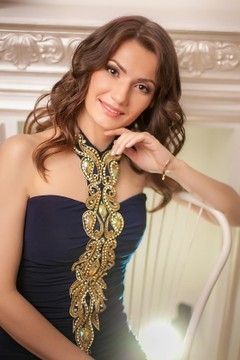 Kseniya 5293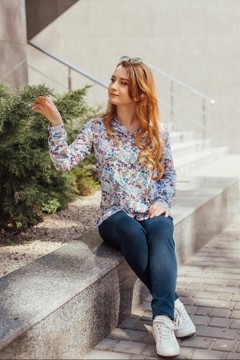 Tanya 9107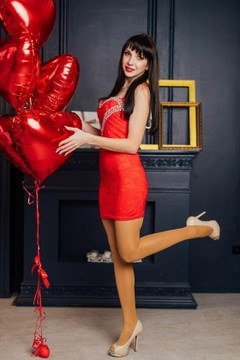 Darya 8746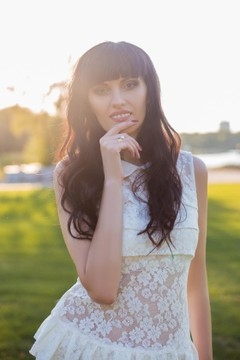 Juliya 5412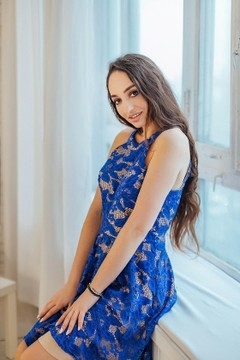 Victoria 8886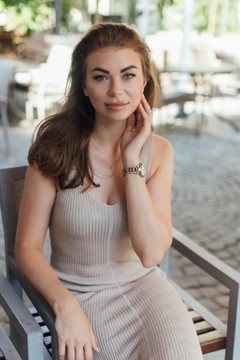 Tatiana 8891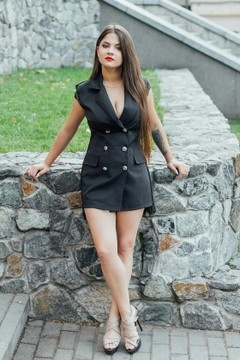 Stacy 8799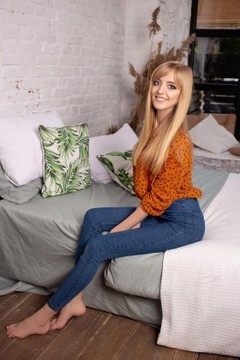 Olga 6980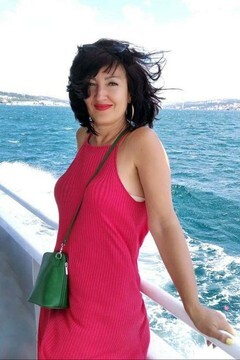 Victoria 8776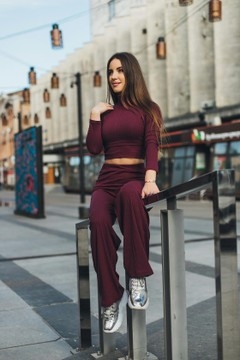 Nataliya 7446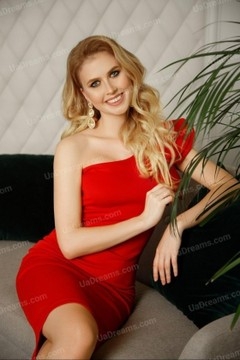 Sasha 8526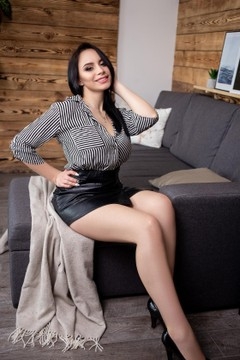 Karina 8451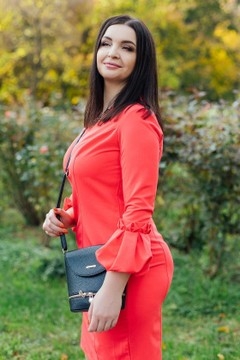 Natalia 8860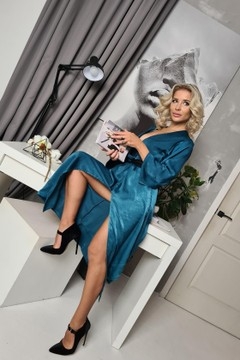 Juliya 8529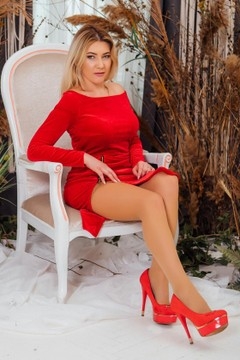 Alyona 9049