Poltava Marriage Agency Branch
It is a beautiful Ukrainian town that makes a perfect place for searching your soul mate. Poltava is located in the heart of Ukraine, and to say that this city belongs to one of the most beautiful historical cities of our country, with its green, clean and cozy streets, parks, lakes and forests around it, is to say nothing at all! There are numerous Universities, colleges and high schools, that keeps Poltava always crowded with young people.
Lovely Poltava Ladies
Poltava
Friendship Rotunda
At the end of Zhovtneva Street (the main street), you find the landscape is not measured by walls and bricks anymore. You see the horizon through a blue haze many kilometers away. And when you reach the Friendship Rotunda, you'll see an easy slope and the houses of the low town below. People come here if they want to rest or if they have nothing pressing to do. Newlyweds arrive to drink champagne as they observe the majestic landscape. Recent graduates come to the Friendship Rotunda to greet the sun the morning after their graduation party.
Not far from Friendship Rotunda lies the Kotlyarevsky homestead, a house and several clay buildings covered with straw (including a woodshed and a coach-house). This is a museum, and everything inside is the same as it was two hundred years ago, a fragment of the eighteenth century inserted into the twenty-first. But two hundred years are a mere heartbeat for the town. In 1999, Poltava celebrated its 825th anniversary. However, the buses and shop windows proclaimed two anniversary dates--825 and 1100. Why? In 1998, archaeologists found proof that the town is no less than 1100 years old.
Downtown
The downtown of Poltava is the oldest and most beautiful part of town, where you will find many interesting places. Most of the buildings that stand there were built during the nineteenth century and in the first decade of the twentieth century. Several shops, offices, and restaurants are located there, so the streets never happen to be empty-even in the evening.
This area is also residential. As a rule, the ground floor of a building is occupied by shops or something similar, while the upper floors are filled with apartments.
Hotels
Basic
Cosy single room at the hotel or one-room private apartment situated in the city center in the walking distance from the office. It will give you the opportunity to have a rest and think over your future plans.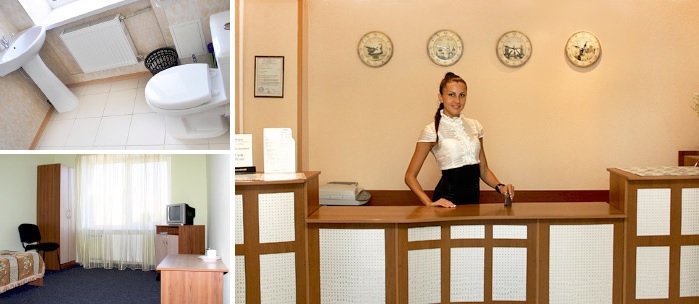 Silver
You don't like silence and you are used to know latest news? Big and soft bed in front of the TV is the best way to relax after the flight.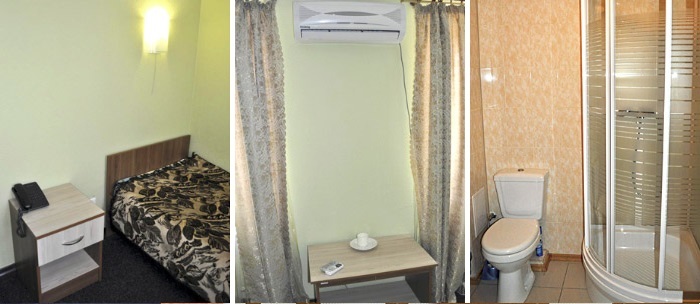 Golden
Are you used to have space around? Would you like to have warm bath after a day full of impressions? You are welcome to feel all the comfort you may need in a single occupancy standard room at the Hotel in the city or private apartment of equal standard.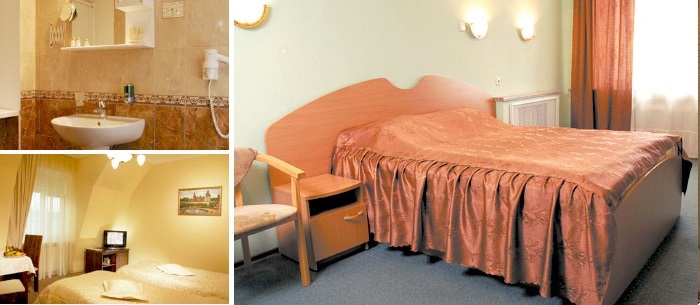 Deluxe
Do you want to feel like a King who is going to meet his Queen? Your hotel room or best private apartment in the city with all the modern facilities and design will create the atmosphere of luxury!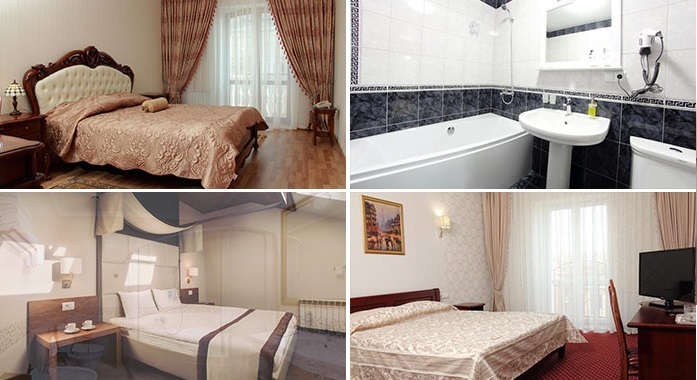 Apartment
If you don't like hotels and want to feel more like at home we will provide the apartment for you. One-room appartment with the facilities which are important for you. Don't be shy in your choice! We are able to make your wishes come true!
Climate
Poltava is situated in the eastern part of Ukraine on the river Vorskla.
The climate of this city is moderately continental with cool winter and warm (sometimes hot) summer.
The average air temperature is 7,6 °С, the coldest month is January (-6,6 °С), but in some cases winter months can be quite colder, and the highest temperature was observed in July +20,1 °С.
Marie, 34

Julia, 32

Masha, 25

Anastasiya, 27

Irisha, 31

Sveta, 21

Svetlana, 30

Anastasia, 25

Natali, 32

Lenochka, 25

Valeriya, 21

Lina, 40

Helena, 20

Svetulya, 35

Dasha, 31

Evgeniya, 25

Inna, 23

Anna, 40

Jul, 22

Dariya, 23
More 900+ ladies
Support questions
Support: Hi, Joe!
How can I help?
You: Goodafternoon, Tell me where to find ukraine girls foto
And of course beautiful ladies from Poltava
Support questions
Support: Good morning, Edgar!
How can I help?
You: Goodmorning, I would like to russia video dating chat